Micro-budget indie Cup of Cheer extended after topping domestic box office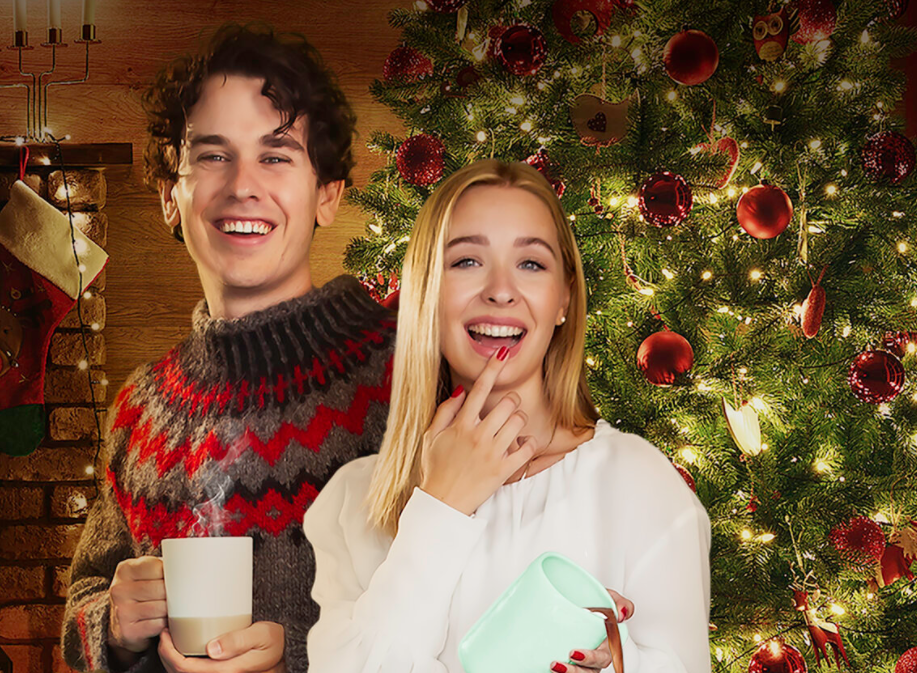 During unprecedented times at the Canadian box office, the satirical indie feature from Jake Horowitz and Andy Lewis is resonating with drive-in theatregoers.
Even in these uncommon times, it's unusual to see Cup of Cheer – a micro-budget indie feature parodying the Christmas movie genre – atop the domestic box office in the second week of November.
But that's the situation for satirical feature, which hit the number one spot on MTAC's Canadian box office chart for the week of Nov. 6 to 12 after playing just five drive-in theatres across Ontario. The film also landed at number eight on the box-office list for international films.
Cup of Cheer took $22,232 in total, averaging $4,446 at each of the drive-ins it played in Oakville, London, Hamilton, Barrie and Newmarket.
After a nervy wait, filmmaker Jake Horowitz received confirmation Wednesday that the film had been extended by drive-in theatre company Premier Theatres, and will return to screens in the next week.
The film, penned by Horowitz and Andy Lewis of Sideways Dog Productions, follows a big city journalist who heads off to her hometown to write an article on its world-famous Christmas cheer, finding herself in an unlikely romance with the owner of a struggling hot cocoa shop.
In Canada, the film is distributed by Avi Federgreen's Indiecan Entertainment, while APL Films is handling international sales.
Horowitz told Playback Daily that Cup of Cheer, which wrapped about a week before the pandemic hit Canada in March, was fortunate to get made at all. "It was such a scrappy production that if we were shutdown we would never have been able to get back up and running," he said. While Horowitz declined to state the budget, he said that he believes it might be among the smallest indie films ever to top the Canadian box office. "It was made with a cast and crew, combined, of 15 people. Even if you talk about the smallest Canadian indie, we probably had the total of their craft budget."
Given the fact that the pandemic has eliminated many of the larger films one would typically see at the box office at this time of year, Horowitz added that he hopes the film will prove there's an audience for Canadian-produced holiday-themed indie films. "There are so many great Canadian films that don't get a chance to be seen. I hope this shows there's an appetite."