Whistler film fest shifts fully online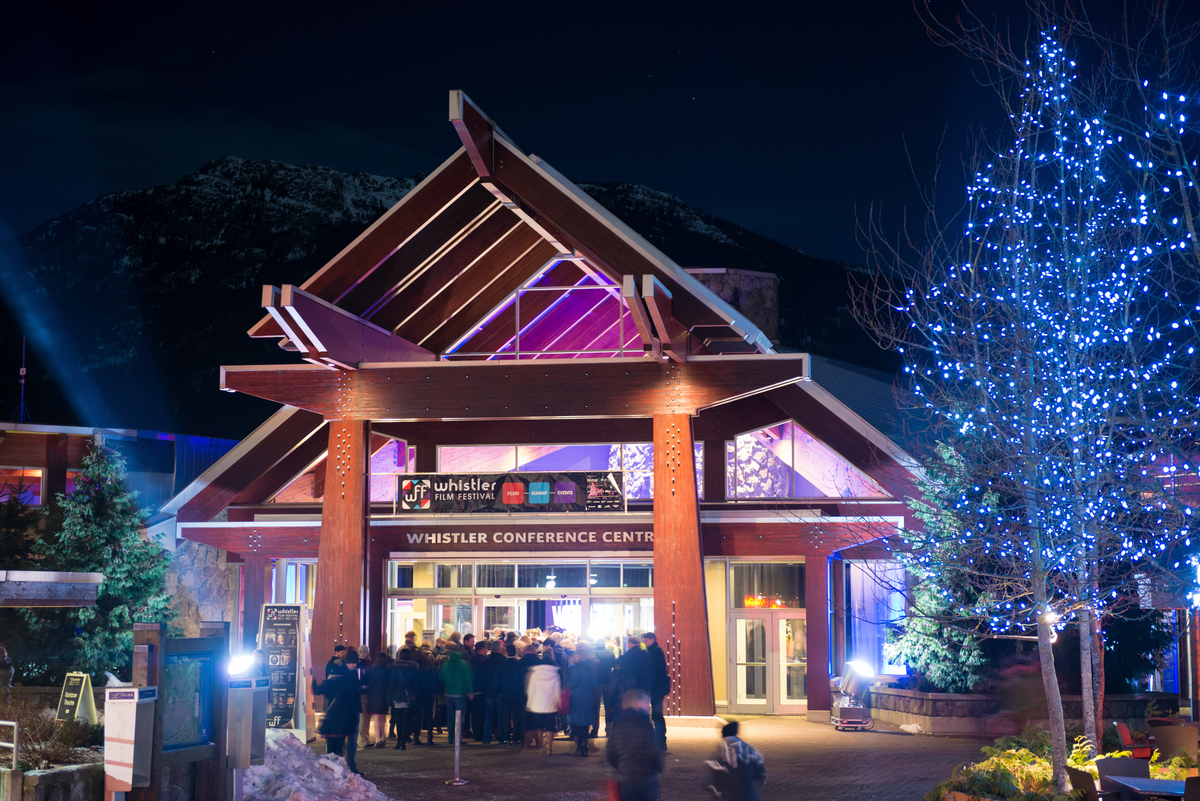 The festival, which kicks off next month, has cancelled its in-theatre Whistler and Vancouver screenings.
The 20th edition of the Whistler Film Festival (WFF) is heading entirely online.
Set to start next month, originally, the festival had planned to offer its 2020 festival as a hybrid of online and in-theatre offerings – with in-theatre screenings following provincial health and safety protocols and taking place from Dec. 3 to 6 in Whistler and from Dec. 4 to 6 in Vancouver, respectively.
In a media advisory issued yesterday (Nov. 18), the organization cited the rising number of COVID-19 cases in B.C. and how the Vancouver Coastal Health region is in its second week of tightened public health orders as being behind WFF's decision to cancel its in-theatre screenings.
"The health and safety of our audience and staff remains our top priority and after careful consideration, WFF has made the difficult decision to cancel our in-theatre screenings," said WFF managing director Angela Heck in a statement about the decision, adding that audiences can still watch films online as part of the festival until Dec. 31.
Those who have purchased a ticket for an in-theatre screening should get in contact with WFF's box office for a ticket package upgrade, exchange or refund, according to the advisory.
Earlier this month, WFF unveiled its 2020 film lineup, setting two opening presentations.
Notably, the festival announced that the world premiere of director Wendy Morgan's Sugar Daddy would open its online festival on Dec. 1 and that the world debut of B.C. filmmaker Carl Bessai's In Her City would screen as its in-theatre opening night film on Dec. 3rd. A spokesperson for the festival said Sugar Daddy remains the official opening night presentation title and that In Her City will be screening online on December 16.
Other Canadian films initially announced to receive the in-theatre treatment include: directors Sean Patrick Shaul and Kayvon Saremi's The Decline; Sophie Harvey's An Introvert's Guide to High School; A.W. Hopkins' Indian Road Trip; Arnold Lim's All-In Madonna; Alfonso Quijada's Canada/Columbia/El Salvador copro The Whisper of Silence; its Sea to Sky Shorts Showcase; and WFF's two Mountain Culture Shorts programs.
WFF's film lineup will premiere over the course of 20 days from Dec. 1 to 20 on its online viewing platform – with its slate of over 89 films available to watch nationally until Dec. 31. Of note, 77% of this year's lineup is Canadian, half of films come from first-time feature filmmakers and WFF has pledged to split the net proceeds of online screenings with filmmakers and Canadian rights holders.
As well, earlier this week, WFF revealed the five Western Canadian actors tapped for its 7th annual Stars to Watch program presented by UBCP/ACTRA, a multi-day festival and industry immersion experience held during WFF which spotlights select up-and-coming UBCP/ACTRA members who are a part of features premiering at the festival.
Finalists include: Elyse Levesque and Ali Skovbye (The Corruption of Divine Providence); Paul Grenier and Miika Whiskeyjack (Indian Road Trip); and Melanie Rose Wilson (All-In Madonna).
For 2020, the selected actors will take part in professional development sessions such as one-on-one's with directors, agents and managers pre-festival and small group sessions with industry leaders. They will also be honoured during an online conversation on Dec. 16th and presented with a recognition award during WFF's annual awards celebration on Dec. 20th.
Image credit: Tourism Whistler