In brief: Wattpad expands partnership with NL Film
Plus: PSP unveils Will Pascoe (pictured) as showrunner-in-residence for its 2021 Scripted Series Lab and UBCP/ACTRA recognizes Catherine Lough Haggquist and Alvin Sanders with lifetime achievement awards.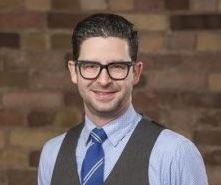 Wattpad expands partnership with Amsterdam-based NL Film
Toronto-headquartered story-sharing platform Wattpad is expanding its partnership with Amsterdam, Netherlands-based production company NL Film. The pair have gone into development on a new film project – titled 36 Questions (and lots of coffee) – based on Samya Hafsaoui's Muslim romance story of the same name. Dutch author Hafsaoui will co-write the adaptation.
Muslim romance is growing quickly in popularity, with Wattpad saying its users around the world spent more than 78 million minutes reading stories tagged with #MuslimLoveStory and associated tags in 2020. Stories tagged with #MuslimLoveStory also saw an increase of 113% in reading in 2020, compared with 2019. NL Film's Kaja Wolffers, Sabine Brian and Ronald Versteeg will produce the film alongside Wattpad's Aron Levitz (pictured), Muriel Rosilio and Carla Zeller. NL Film, which is part of Banijay Group, first announced its partnership with Wattpad in 2019.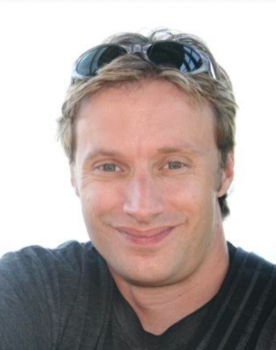 Will Pascoe unveiled as PSP's showrunner-in-residence for 2021 Scripted Series Lab
Award-winning writer-producer-director Will Pascoe (pictured) will serve as the Pacific Screenwriting Program's showrunner-in-residence for its upcoming 2021 Scripted Series Lab.
Notably, in his new role, the creative – who recently wrapped showrunning the third season of drama Absentia starring Stana Katic – will mentor six up-and-coming B.C.-based writers via the organization's flagship training program.
Set to start this January, the lab's third 15-week edition will implement a hybrid-style writer's room combining in-person and virtual meetings. Pascoe will lead the lab's writer's room as they develop his original series idea, with participants still being mentored on their original pilot and taking part in information sessions and workshops with industry leaders.
In addition to Absentia, Pascoe's other credits include writing for The Finder, Bitten, Chicago Med, Dan Vinci's Demons and Shut Eye. Past showrunners attached to lead the program include Robert Cooper and Sarah Dodd.
Introduced in 2018, the PSP is a collaboration between Netflix, CMPA, the Writer's Guild of Canada and Creative BC.
Catherine Lough Haggquist, Alvin Sanders to receive UBCP/ACTRA lifetime achievement recognition
Catherine Lough Haggquist and Alvin Sanders will be recognized with lifetime achievement distinctions by UBCP/ACTRA. The ninth annual UBCP/ACTRA awards, set to take place virtually on Nov. 21, will see Haggquist presented with the Lorena Gale Woman of Distinction Award and Alvin Sanders with the John Juliani Award of Excellence.
Canadian actor Haggquist has more than 140 film and TV credits on projects including The Good Doctor, Supernatural, and Once Upon a Time. The Lorena Gale award recognizes UBCP/ACTRA members that have advanced the status of women and encourage the continued growth and diversification of opportunities for women. Meanwhile, American-Canadian actor Sanders has more than 140 credits including roles in My Little Pony, numerous Hallmark movies and most recently as the character "Pop" Tate in The CW's Riverdale. The John Juliani award recognizes distinguished contribution to the film and television industry.
"Their talent, work ethic, and remarkable contributions to their art and fellow performers has fostered a more open, creative, and diverse community and helped to build a robust industry in British Columbia," said Keith Martin Gordey, UBCP/ACTRA president, and ACTRA VP, in a statement.