Playback's 10 to Watch: Lisa Codrington
Playwright-turned-screenwriter Lisa Codrington has turned industry heads with her talent; her latest turn as co-showrunner of Sinking Ship's Lockdown shows she's already primed to take the next step.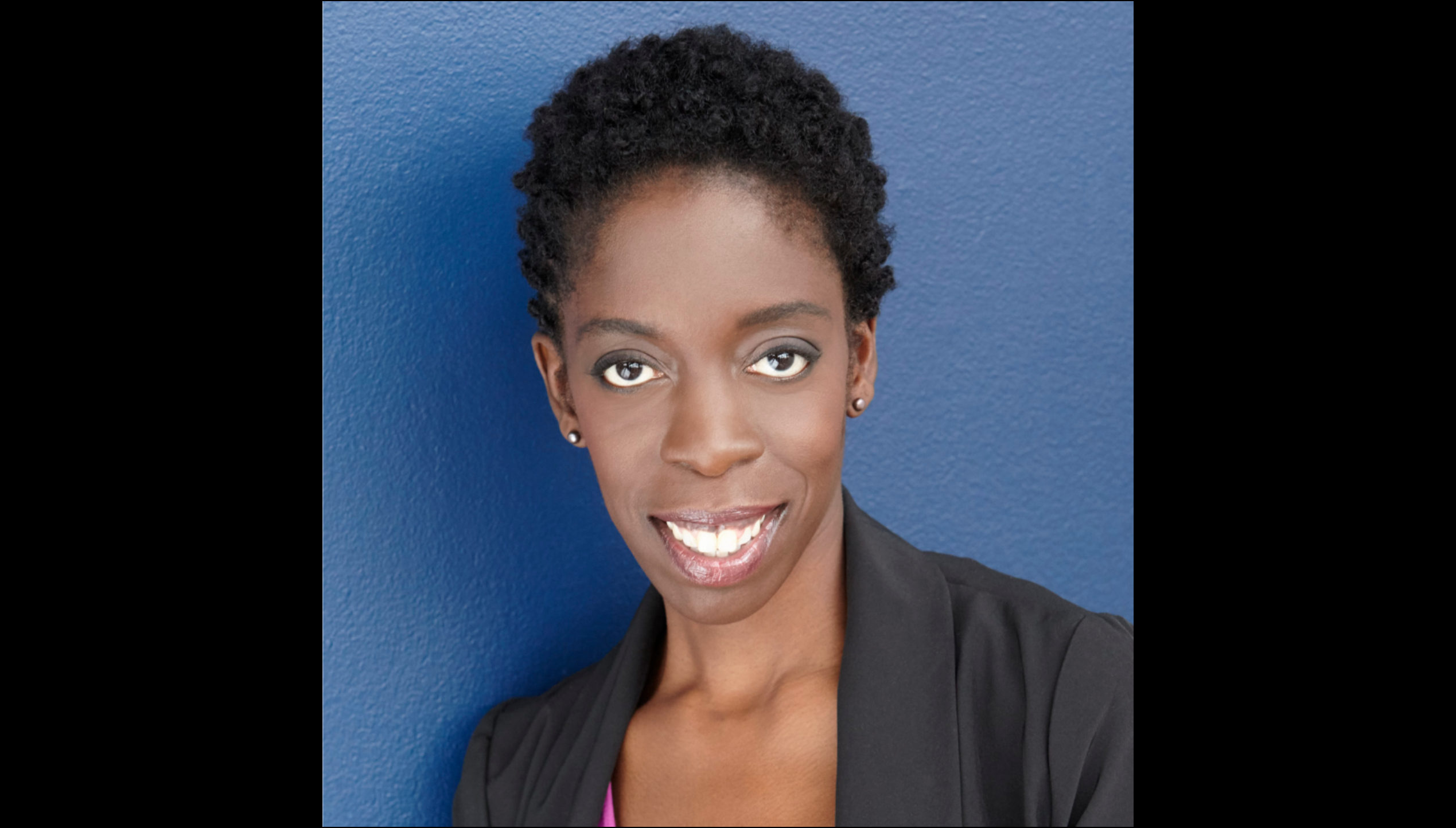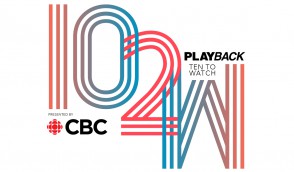 Playback is pleased to introduce the sixth of our 10 to Watch recipients, presented by CBC. This year's lineup of rising talent in Canada's film and TV scene represent a wide array of voices in writing, directing and producing. The focus is Black, Indigenous and people of colour creators, for which we received over 100 submissions. Stay tuned weekly as we reveal all these industry movers and shakers in a series of profiles and videos.
While Canadian TV fans may recognize Lisa Codrington for her on-screen work acting in series such as Letterkenny and Anne with an E, it's her talent as a writer that has truly captivated the industry.
The Winnipeg-born and Toronto-based performer and writer has only been working as a TV writer for the past three years since graduating from the Canadian Film Centre (CFC), but already has a number of credits under her belt, working with the likes of Sherry White, Floyd Kane and Tassie Cameron.
Her latest credit is co-showrunner of season two of Sinking Ship's Lockdown, a YA-driven YouTube original series set to premiere tomorrow (Nov. 19), which she helmed alongside Canadian Screen Award winner Aaron Bala. The series follows a group of kids solving a mystery during the pandemic, with season two taking place between day 60 and day 120 of the pandemic – notably, the time period where the Black Lives Matter movement hit new heights and forced the Canadian screen-based industry to reckon with its own issues of systemic racism.
"I got the sense quite early on as an actor that if I want to do things I'm going to have to make it myself," Codrington tells Playback Daily. "I wanted to tell stories that I felt that I wasn't seeing. Having the opportunity to tell stories about Black people has always been my focus in my playwriting."
Codrington says she developed an interest in writing while studying drama at Ryerson University, naming associate professor Sheldon Rosen as "instrumental" in giving her the confidence to pursue it.
She started as a playwright, creating productions such the adaptation of Bernard Shaw's The Adventures of the Black Girl in Her Search for God and Up the Garden Path, produced by the Obsidian Theatre.
Getting into the television world was a natural progression, though she says at first it felt "impenetrable." Her work as playwright meant she increasingly spent less time on stage, so she booked TV roles to continue working as an actor, on series such as Saving Hope, The Handmaid's Tale and Orphan Black. When her interest in TV writing grew, she was encouraged to apply to the CFC's Bell Media Prime Time TV Program.
It was at the CFC where she met White, who took part in a roundtable discussion with the 2017 program participants. The two quickly hit it off and White invited Codrington to work in the writer's room as a story editor for season two of her series Little Dog.
The opportunities have yet to slow down since.
"She's got a great sense of humanity that she brings to the table in her writing," says Kane, who next hired Codrington as a story coordinator for Diggstown. "She has an understanding of people and how they operate in the world."
"Lisa is someone who is ready for the next steps… she's one of a very short list of people I think would be great as a showrunner." – Floyd Kane
He adds that Codrington brings an "authenticity" in her writing, and doesn't have any fear to bring her own personality and lived experiences into the mix. That quality became an asset for Diggstown as Codrington shared her life experiences growing up in a predominantly white community in Winnipeg and the parallels to Black Canadians living in Nova Scotia.
"It was so amazing to get to be in a room led by a Black showrunner and tell a story with a Black woman in the lead," says Codrington, adding how open and supportive Kane was when welcoming her into the room. "I never imagined I'd get the opportunity to do that, and so early in my career."
She reunited with White in the writer's room of Lady Dicks, where she worked in the winter and spring of 2020. She expected to move on after the series went into production, but after the COVID-19 pandemic resulted in a significant delay, she continued on into the summer. Soon after her agent connected her with Sinking Ship's J.J. Johnson and Christin Simms for the opportunity to co-showrun Lockdown with Bala.
Johnson says he and Simms were immediately struck by not only how thoughtful she was as a person, but how that translated into her treatment of her characters. It was a talent crucial to the making of Lockdown, which took place during the Black Lives Matter protests in the spring and summer of this year.
"We knew that she was going to approach it in a way that we never could. Her voice and her own experience was exactly what we needed," says Simms, adding that both Codrington and Bala drove the creative direction in ambitious ways they never considered. "[They] pushed us to do things like a Black Lives Matter march and more location shooting that we would have been hesitant to do just because it was harder. It took the season in a really important direction and that was entirely thanks to them."
For Codrington, having Bala as a co-showrunner was a tremendous help when it came to jumping into her first experience leading a series. "There was never a sense of, 'I've got to carry this entire load on my own,'" she says.
She also credits Johnson and Simms as a critical support along the way for not only being available to keep them on the right path, but to be encouraging enough to give them the space to take the reins on the creative side.
"I think the biggest lesson I learned about showrunning was the only way that you're going to figure out how to do it is just by doing it," says Codrington. "You're going to make mistakes and that's OK; you're going to learn from them and you're not going to always have the answers. All of that is a part of the process and learning to be comfortable with the discomfort."
Unsurprisingly, Codrington has already booked new, yet-to-be-announced writing room gigs. She says her ambition in the years ahead is to develop her own projects and get another taste of showrunning. "I loved the opportunity to have my hands in both sides of the story and have a bigger picture of how it's developed, created and goes to air," she says. "I'd love to continue to learn more and do that again."
It's an opportunity that may come swiftly, thanks to the support of industry members who are eager to champion her. "Lisa is someone who is ready for the next steps and those next opportunities," says Kane. "She's one of a very short list of people I think would be great as a showrunner."
"She ends all of her emails with 'take care,'" adds Johnson. "I think it's so emblematic of who she is; she just genuinely cares. She's thoughtful and is conscientious of the other writers in the room. I would say that we learned as much from her as, hopefully, we were able to impart with our experience."