Thunderbird developing scripted series based on Wernher Von Braun
Simon Barry is attached as EP, writer and director on the project about the controversial and pioneering aerospace engineer.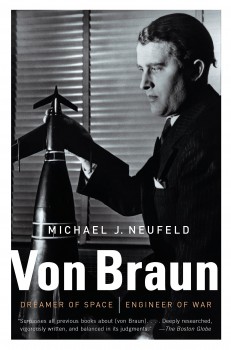 Simon Barry is leading the creative on a new, in-development drama series at Thunderbird's unscripted entertainment arm Great Pacific Media.
The project – based on the real-life story of Wernher Von Braun, a controversial and pioneering German-born American aerospace engineer and space architect – is being adapted as a fictionalized series by Barry (Warrior Nun, Continuum, Bad Blood), who is also attached as executive producer, writer and director through his production banner Reality Distortion Field (RDF).
The series is based on Canadian author Michael J. Neufeld's biography about Von Braun, who is viewed as one of history's most complex figures. Thunderbird acquired the rights to the book in 2019 from the Smithsonian Institution, with Thunderbird president Mark Miller also serving as executive producer on behalf of Great Pacific Media. There is no broadcaster or platform currently attached to the project.
The development of the series comes as Great Pacific Media, which has historically been focused squarely on the unscripted space, begins to look for real-life stories to adapt into dramatic series for television. The initiative was first announced last year, with Thunderbird seeking to bolster its scripted output by developing real-life events into fictionalized IP.