Pinewood Toronto Studios expansion to complete in 2022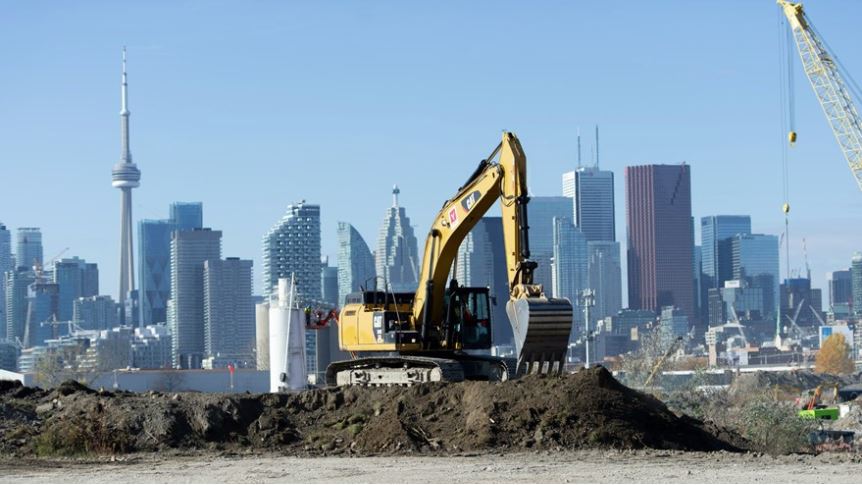 Construction has started on a 200,000 square-foot expansion of Pinewood Toronto, including five new soundstages and additional office space for multiple productions.
Construction has commenced on the long-anticipated expansion of Pinewood Toronto Studios.
Once completed, the studio will have more than 200,000 square feet of new space, including five new sound stages, totalling 102,000 square feet, and 58,000 square feet of additional office space to allow for multiple productions at a time. Another 15,000 square feet is dedicated to a mill shop and workshop space. The new construction will bring the facility to a total capacity of 525,000 square feet.
Construction on the studio is expected to complete in early 2022, according to Bell Media Studios VP and Pinewood Toronto Studio president Nanci MacLean.
The studio owners broke ground on the project two years ago after the project was first announced. A representative at Bell Media confirmed to Playback Daily that the pandemic has not altered any design plans for the expansion.
Bell Media acquired a majority stake in Pinewood Toronto in 2018. Productions held at the studio in recent years include the films It: Chapter Two, The Christmas Chronicles, A Simple Favor, Molly's Game and sci-fi series The Expanse.
The creation of new studio space has been a priority for the local industry in recent years as demand from domestic and service productions continues to grow. Studio City Toronto broke ground on three new soundstages this past summer, which are expected to be operational by February 2021.