Deals: Raven Banner, Parkland, Vortex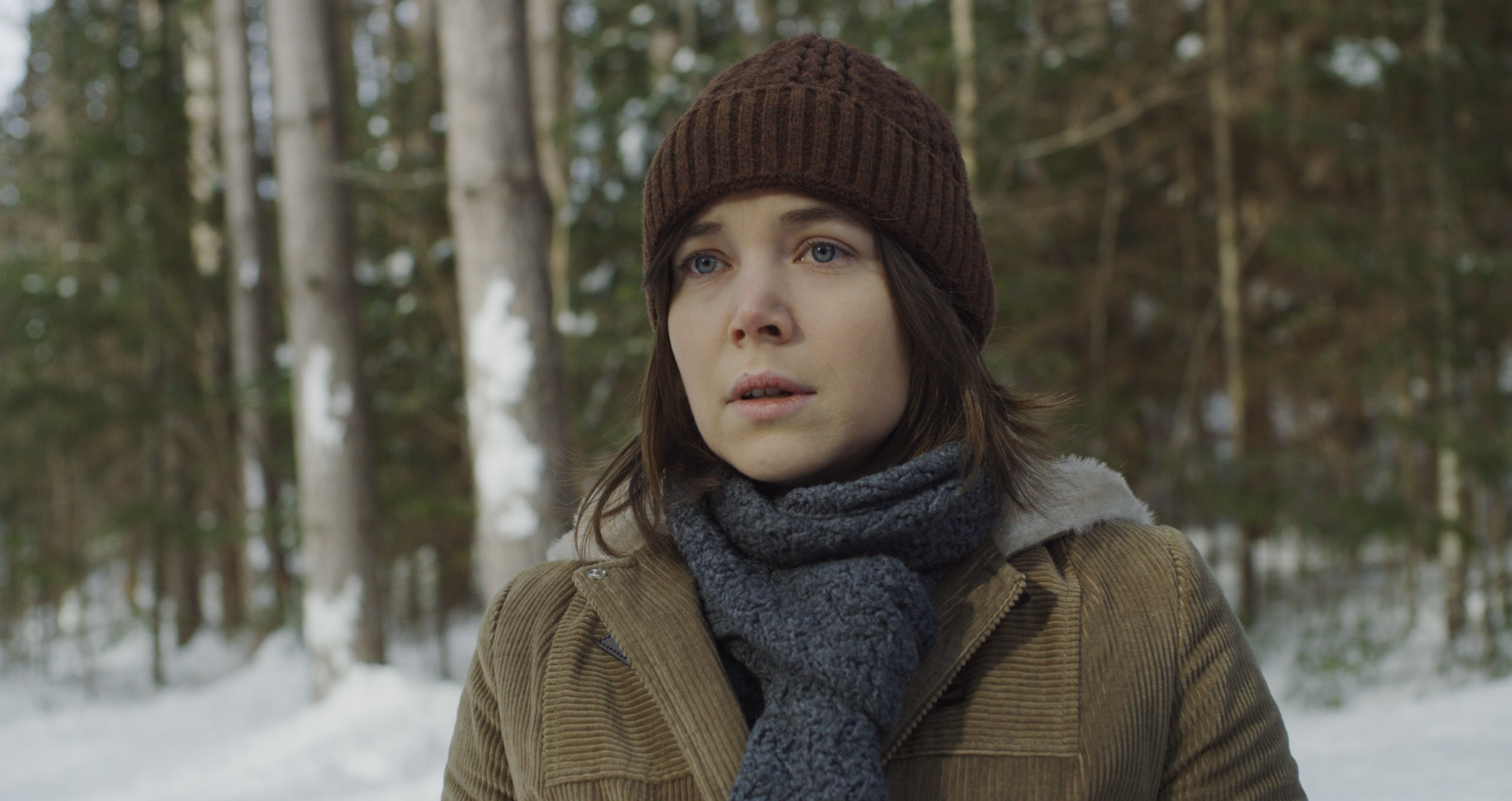 Toronto's Raven Banner Entertainment nabs a number of new genre acquisitions, while From the Vine, Anything for Jackson, Percy vs Goliath and Stardust also secure sales.
R aven Banner Entertainment
Toronto-based distributor Raven Banner has announced a number of new genre acquisitions to release in late 2020 and early 2021. Among the Canadian titles is Spiral, directed by Kurtis David Harder and written by Colin Minihan and John Poliquin, which follows a same-sex couple who discover a terrifying secret after moving to a suburban neighbourhood; and Bleed with Me (pictured), written and directed by Amelia Moses, set in an isolated cabin in the winter where a woman is convinced her friend is stealing her blood. Bleed with Me is set for release in early 2021 alongside Epic Pictures.
Additional titles are U.S. supernatural horror The Vigil, directed by Keith Thomas, and a Christmas-themed horror anthology titled Deathcember, which includes 24 shorts from directors around the world. The Canadian release of The Vigil will coincide with the U.S. launch from IFC Midnight in early 2021, while Deathcember will be released with Shout! Factory during the holiday season.
Parkland Pictures 
U.K.-based international sales company Parkland Pictures has picked up multi award-winning Canadian director/producer Sean Cisterna's From the Vine at the American Film Market.
Negotiated by independent prodco and international sales agent Minerva Pictures, which acquired the international rights to the title this summer, Parkland is planning a U.K. and Ireland theatrical release for the comedy-drama penned by Willem Wennekers in early 2021. Additionally, the company has also secured distribution rights to the film for Australia and New Zealand, where it is also planning to open the film starring Joe Pantoliano in cinemas early next year.
Produced by Cisterna's Mythic Productions, Kyle Bornais' Farpoint Films and Franceso Papa's Pointmedia Italia SRL, From the Vine tracks the story of a downtrodden CEO who travels back to Italy in an effort to start a new, sustainable life there. Of note, in July, Samuel Goldwyn Films secured the U.S. rights to the feature.
Vortex Media
AMC Networks-owned streamer Shudder has picked the rights to Canadian filmmaker Justin G. Dyck's horror film Anything for Jackson. Produced by Vortex Media, the film follows a grief-stricken couple, played by Sheila McCarthy and Julian Richings, who kidnap a pregnant woman to perform a ritual for their deceased grandson to possess her unborn child. The film, directed by Dyck and written by Keith Cooper, is set to release on Dec. 3. Richings recently picked up a "Bloodie" award at the Blood in the Snow festival for his performance in the film.
Scythia Films
L.A.-based distributor Saban Films has picked up the U.S. rights to Clark Johnson's drama film Percy vs Goliath. The film is produced by Scythia Films' Daniel Bekerman, Inferno Pictures' Ian Dimerman and May Street Productions' Hilary Pryor alongside Brendon Sawatzky, Garfield Lindsay Miller and Ethan Lazar. It stars Christopher Walken, Christina Ricci and Zack Braff in a story about a Saskatchewan farmer who takes on a conglomerate when he discovers genetically modified canola in his crops. The deal was negotiated by Saban Films' Jonathan Saba and ICM Partners.
Vertigo Releasing
U.K. film distribution company Vertigo Releasing has acquired Canada/U.K. copro Stardust.
The Toronto-shot David Bowie biopic, which recently served as the opening night presentation for the Inside Out Toronto LGBT Film Festival, is set to be released in the U.K. and Ireland later this year, according to Vertigo Releasing's post about the news. "We are excited to be working with Film Constellation on Stardust, which features a compelling performance from the very talented Johnny Flynn," said Vertigo Releasing head of acquisitions and business development Ed Caffrey in a statement.
Financed by London-headquartered production, finance and sales company Film Constellation with London and L.A.-based Salon Pictures and Toronto's Wilding Pictures, the project directed by Gabriel Range is set in 1971 and follows the 24-year-old English singer-songwriter as he embarks on his first road trip to the U.S. with his publicist. Producers include Paul Van Carter and Nick Taussig from Salon Pictures, Matt Code from Wildling Pictures, while executive producers include Film Constellation's Fabien Westerhoff, Piccadilly Pictures' Christopher Figg, Robert Whitehouse and Saskia Thomas.
Image: Bleed with Me