EXCLUSIVE: WIDC names 2020 Story & Leadership directors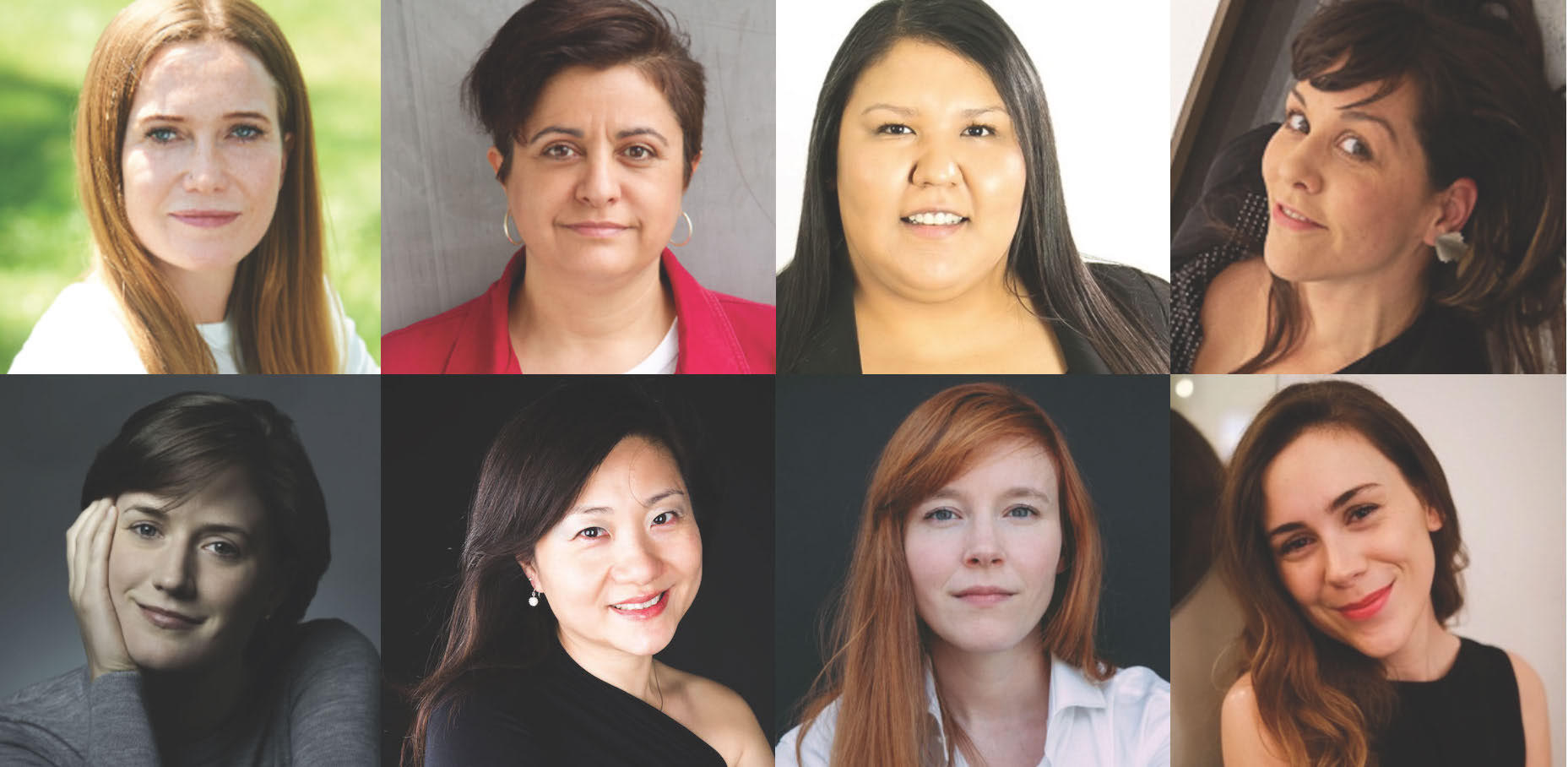 Liz Cairns, Lindsay McIntyre and Emily Diana Ruth are among this year's eight participants for the script development and director mentorship program.
Women In the Director's Chair (WIDC) has lifted the lid on its eight directors set to attend its 2020 Story & Leadership program.
Kicking off its online edition today (Nov. 9), the four-month script development and mentoring program is aimed at supporting mid-career Canadian directors who are planning to direct their own projects – with each creative developing either a debut feature film or an original series.
Selected by a jury of peers and industry professionals, WIDC's Story & Leadership includes a Industry Immersion intensive at the 2020 Whistler Film Festival, which will see the cohort take part in masterclasses, one-on-ones and WFF's Women In Focus series.
Supported by Telefilm Canada, CBC Films, ACTRA National, UBCP/ACTRA, Actra Fraternal Benefit Society (AFBS), the Independent Production Fund and Creative BC, the professional development program will culminate with an intensive follow-up development on story and marketing materials as well as career coaching modules that run through to spring 2021.
All told, this year's cohort will see Liz Cairns (B.C.) work on Telefilm Canada-supported thriller Inedia with producer Tyler Hagan of Vancouver's Experimental Forest Films, which is slated to go to camera in fall 2021; Lindsay McIntyre (B.C.) develop feature drama The Words We Can't Speak inspired by her Inuk grandmother; and Hayley Gray (B.C.) further her feature-length environmental drama Dry Year.
Of note, Ontario directors Emily Diana Ruth, Rachel Cairns and ZhiMin Hu will also participate.
Ruth, who recently served as executive producer and writer on Charlie McDonnell and Jeffrey Leiber-created Quibi show Don't Look Deeper, will work on a feature-length version of her WIFT-T Showcase award-winning short I Can't Even.
Meanwhile, multidisciplinary content creator Cairns will develop her HGF-supported debut feature film Glo, In the Dark. Hu, whose credits include TV docuseries Love is Color Blind, will focus on Under the Red Umbrella.
B.C's Michelle Muldoon and Manitoba's Rachel Beaulieu round out the lineup. Through Story & Leadership, writer/director/producer Muldoon will work on western drama Last Stand to Nowhere, which is based on her short of the same name, while Beaulieu takes on her debut webseries: Coupon Kids.
Led by experienced instructors and mentors such as WIDC co-creator and producer Carol Whiteman, who produces and facilitates the program, returning instructors include: writer Carolyn Mamchur; screenwriter and story consultant Linda Coffey; actor and filmmaker Lori Triolo; actor Veena Sood; and digital media and marketing mentor Annelise Larson.
Past WIDC Feature Film Award recipients Siobhan Devine, Gloria Ui Young Kim and Sonia Bonspille Boileau will also return as mentor directors.
Additionally, WIDC's 2020 Story & Leadership will see Dorothy Christian Cucw-la7 and Rita Shelton Deverell lead a module on equity, diversity and inclusion work. As well, ACTRA members from across Canada and International Cinematographers Guild (ICG) cinematographers will also join this year's edition to workshop excerpts from scripts with this year's participants.