Ontario adds pandemic-related tax credit extensions, flexibility in 2020 budget
Domestic and service productions impacted by the COVID-19 pandemic have received a number of extensions in provincial tax credits in the budget, which also promises action on film classification.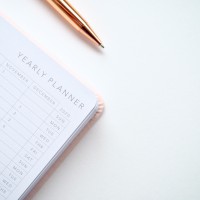 The Ontario government has added new flexibility measures to its screen-based industry tax credits, giving domestic and service productions impacted by the pandemic more leeway to claim eligible production costs.
The province released its 2020 budget yesterday (Nov. 5), detailing a number of eligibility extensions for its tax credits. There are three proposed 24-month extensions for the Ontario Film and Television Tax Credit, which apply to producers where eligible expenditures were incurred before productions began to shut down on March 15, 2020, and "which were not completed, certified by Ontario Creates or deemed ineligible for the tax credit by Ontario Creates" before the shutdowns.
Under the extensions, producers have an additional 24 months to apply for a certificate of completion, claim eligible expenditures and have the production shown in Ontario.
Two flexibility measures were added to the Ontario Production Services Tax Credit. Productions where eligible expenditures occurred in 2020 and 2021 have been given an additional 24 months to meet minimum spending requirements and allowed to "claim otherwise eligible expenditures incurred in the two taxation years prior to the year in which principal photography begins. "
The government also added an extension to the Ontario Interactive Digital Media Tax Credit, allowing an additional 24 months for eligible labour expenditures to incur for products not completed before March 15 and "for which eligible labour expenditures were incurred in the 2020 taxation year."
The Ontario government has previously voiced its support of Ontario's film and TV tax credits, with Minister of Heritage, Sport, Tourism and Culture Industries Lisa MacLeod stating in 2019 that "Ontario is open for business and that our tax credits will remain stable."
The budget also offered a slightly clearer picture of what the province's new film classification system will look like after ratings agency the Ontario Film Authority (OFA) was closed in October 2019. The proposed replacement for the Film Classification Act will be the Film Content Information Act, which would "eliminate all licensing requirements" and "provide flexibility to the film industry."
The Ministry of Government and Consumer Services held an industry consultation following the closure of the OFA and was set to introduce an updated classification act in the spring, but was delayed due to the COVID-19 pandemic. Distributors and film festivals in Ontario currently must use Consumer Protection BC to get ratings for film releases.
Image: Pexels