In brief: Film, TV suppliers expand inventory with new acquisitions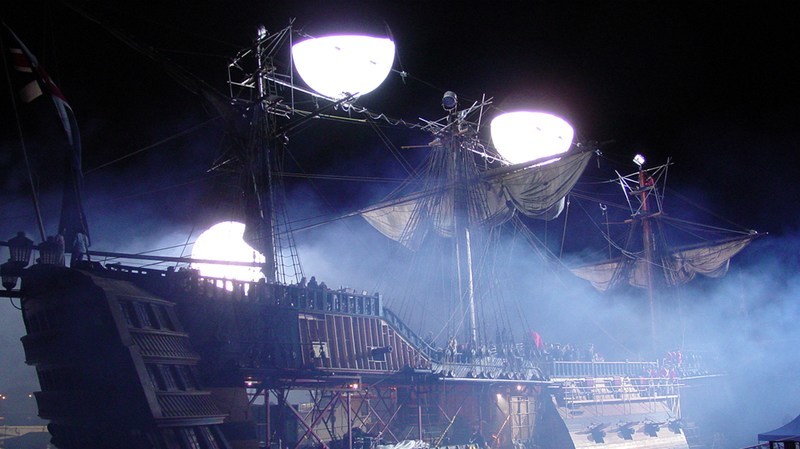 William F. White and Starline Group acquire new companies, while Women in the Director's Chair unveils its CAM St. John's recipients.
William F. White expands inventory with new company purchase
William F. White International (WFW) has acquired Airstar Canada, the company behind the invention and distribution of the LED balloon light. The equipment and studio rental company's now boosted inventory contains lighting equipment specifically designed for film and television production, as well as grip clouds and lighting blankets. Airstar Canada was founded in 2003 and provides equipment for productions and events, as well as for industrial safety needs. WFW has continued to expand its business during the pandemic, with a new Mississauga, ON studio purchased in July. The company itself was acquired by London, UK-based Ashtead Group in late 2019.
"We're always on the lookout for ways to expand our production equipment offerings," said Rick Perotto, VP of business development. "Despite the hardships we've collectively experienced this year, we're optimistic for what the future of this industry holds, and we'll continue to rise up and meet the demands of our clients."
Starline corners the market on truck and trailer rentals
The fast-growing production supplier Starline Group has acquired United Star Suites (USS) to become "Canada's largest provider of truck and trailer rental equipment to the film and television industries." The company, which currently operates in Ontario and Manitoba, was established in 2019 following the acquisition of Starline Production Rentals. USS co-founders Tony Bifano and Al Paldino will join the Starline executive team, with Bifano serving as head of operations and Paldino as head of sales.
This is the company's third acquisition since its establishment, purchasing Screenlinx Limited in June 2019 and Harrington Rentals in September 2020. The USS acquisition closed on Oct. 30. Its current rental fleet includes star trailers, RVs, hair and makeup, wardrobe, camera, props, grip and electric, bathrooms and generators. The new acquisition is part of a strategy to expand in Canada to take advantage of the growing number of service productions thanks to new streaming platforms.
WIDC names CAM St. John's recipients
Esra Çilingir, Jill Riley, Dorothy A. Atabong and Jamie Miller are among this year's Women In the Director's Chair (WIDC) Career Advancement Module (CAM) participants for its St. John's International Women's Film Festival edition.
The first of WIDC's three CAM intensives, which will all be delivered virtually due to COVID-19 alongside all WIDC programs this year, the program ran from Oct. 13 to 24th last month – offering mid-career women and gender minority filmmakers a tailored leadership masterclass. Notably, following the module, one-on-one career coaching with WIDC co-creator and producer Carol Whiteman will take place with the directors through to March 2021.
The four creatives had the chance to meet various industry leaders and develop their four films through the program, with B.C.-based director/producer Çilingir taking on Angel; Ontario-based ACTRA members Riley and Atabong working on Doc-u-meant and Eye of the Veil, respectively; and Newfoundland's Jamie Miller developing her 2020 RBC Michelle Jackson Award winner Proximity.
Over 100 other Canadian directors have used the WIDC CAM program to assist their careers, such as Gloria Ui Young Kim, Ruth Lawrence and Winnifred Jong, according to a press release from WIDC.