Playback's 10 to Watch: Ryan Cooper
Passionate about telling stories in a modern, authentic and engaging way, the Ojibwe two-spirit creative's career has quickly progressed since graduating from the NSI.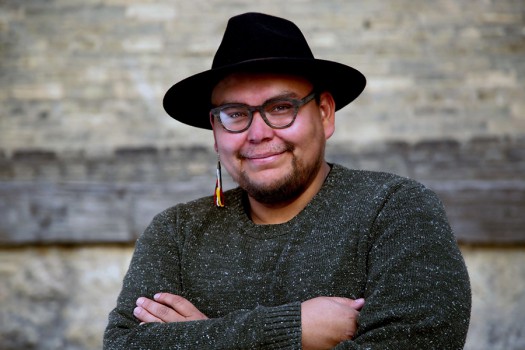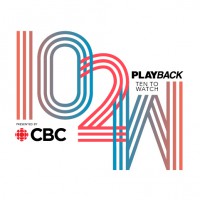 Playback is pleased to introduce the fourth of our 10 to Watch recipients, presented by CBC. This year's lineup of rising talent in Canada's film and TV scene represent a wide array of voices in writing, directing and producing. The focus is Black, Indigenous and people of colour creators, for which we received over 100 submissions. Stay tuned weekly as we reveal all these industry movers and shakers in a series of profiles and videos.
Ryan Cooper isn't afraid to talk about past battles with self-acceptance.
The 36-year-old Ojibwe two-spirit LGBTQ2S+ writer/producer/director from Manitoba's Peguis First Nation, who uses the pronouns he and they interchangeably, admits that they have had to come to terms with accepting who they really are over the years. A theme that also shines through in some of the stories that they create.
Take animated comedy My Sassy Sasquatch, for example.
The 10 x 15-minutes digital series in development with CBC Gem – which was tapped as one of the Banff World Media Festival (BANFF) and Independent Production Fund's (IPF) Producer Bursaries earlier this year – draws inspiration from the First Nation Ojibway legend and one of the seven grandfather teachings, following a teenage boy and a two-spirited Sasquatch from the non-colonial spirit world who is tasked with helping him live honestly.
Telling stories like this that come from reality in a modern, authentic and entertaining way are what drive the co-CEO of prodco Rainy Storm Productions, who notes the project's eponymous Sasquatch character is the embodiment of what Cooper aspires to be. "It stands for honesty," Cooper tells Playback.
Growing up, Cooper recalls always wanting to be creative but encountering various challenges along the way, including a dyslexia diagnosis when he was in school. Undeterred, they ended up penning a story that drew plaudits from his classmates.
Deciding to pursue acting, the creative left home at 17-years-old without consulting their parents, taking part in a summer program at the Centre for Indigenous Theatre in Toronto.
However, after completing the program, Cooper struggled to find acting work and faced frustrating stereotypes, leading him to pursue further studies, such as a filmmaking course at the University of Winnipeg and new media at Interactive Design Nu Media.
Those studies led Cooper to the National Screen Institute where his career really got started.
Taking part in the non-profit's CBC New Indigenous Voices program in 2017, Cooper worked on the first season of Nüman Films' APTN/TVO docuseries First Contact, and the IndigiDocs program in 2018, where he produced the Gimli Film Festival award-winning When the Children Left with writer/director/producer Charlene Moore.
It was during this time that Cooper learned the fundamentals of production, and, crucially, how to advance their career. The NSI showed them the doors to go through, Cooper says. They just had to do the work to walk through them.
It's his combination of drive and personality that has paved the way for all the success he's seen, says NSI manager, programs & development Ursula Lawson, who previously ran the CBC New Indigenous Voices program.
And when you have a group of people, there's always one that brings them all together, Lawson adds. Cooper is just "that sort of person."
"He loves to do what other people stress about," Lawson notes. "You can have Claude [Joli-Coeur] from the NFB, you can have Val Creighton in the room, he'll just walk up to them and talk to them. He's a very sincere character and that definitely comes across."
Cooper's reputation is starting to precede them, and Lawson says she gets "a kick" when industry people at festivals outside of Manitoba talk to her about the writer/producer/director, recommending the two connect.
Since Cooper graduated, his career has quickly progressed.
For instance, in 2018 the producer won the APTN/imagineNATIVE Web Series Pitch Competition with director Adeline Bird for docuseries iNdigiThreads (3 x 30 minutes). Originally set to shoot before the pandemic, the project tracking three Indigenous designers as they claim back their identity through fashion is also part of Telefilm Canada's 2019/20 Talent to Watch.
And iNdigiThreads isn't the only title under the creative's belt to be tapped for Talent to Watch.
This summer, coming-of-age story Alter Boys with writer/director Jonathan Lawrence was announced as part of the 2020/21 program. The project, about a group of young men subjected to conversion therapy at an isolated camp, also caught the attention of the Canadian Film Centre, which named it among its inaugural TV recipients for its CFC/Netflix Project Development Accelerator. "It's a story that's never been told before from this perspective and the way that we're trying to tell it," Cooper says.
"I've worked with a lot of different people, but I don't think I have seen anyone as committed as he has been." – Marylou Mintram
As well, this whirlwind of a year also saw Marylou Mintram join Cooper's Rainy Storm Productions as co-CEO.
Mintram, the former manager of distribution and marketing for Quebec-based Indigenous distribution company 7th Screen, met Cooper at BANFF in 2019, and later reconnected when Cooper got in touch about securing distribution for a project. Although that didn't end up working out, it led to the duo talking about various characters and storylines, realizing that they worked well together.
"Once I had an opportunity to work on something that I helped create and write from the ground up, which is what I've been doing with Ryan, and feeling like [I was] an equal partner, I chose to leave and really pursue it full-time," Mintram says, noting that Cooper made them equal partners in Rainy Storm Productions to further develop their ideas together.
Creativity, passion and work ethic are some of Cooper's strengths, according to Mintram, who says the two will text each other until midnight discussing a character or an idea that they want to see flourish. "I've worked with a lot of different people, but I don't think I have seen anyone as committed as he has been," she says.
Currently, Cooper has a number of projects in development such as anthology series The First Horror Stories (10 x 30 minutes) with Toronto's Harlow Creative, which is rooted in Indigenous lore, and drama Roller City (8 x 60 minutes) with Winnipeg's Farpoint Films.
As well, there's The New Fame and When We Fly: two very different eight-episode, one-hour drama series. Of note, Cooper says the pair have received significant interest from broadcasters and streamers – with Mintram leading writing and further development on The New Fame, which the two created together.
While The New Fame follows an Indigenous teen who achieves Instagram stardom as a makeup influencer, When We Fly, the story of an Indigenous, closeted two-spirited hockey player during their last summer before university, is Cooper, according to Mintram.
"If that show was made when he was younger and dealing with [his] identity, I think that would have helped. I think that's why he's so passionate about telling that story and also why it's needed," says Mintram.
While Rainy Storm Productions has focused on TV and digital projects to date, Cooper and Mintram say they are also interested in moving into feature films and helping other young Indigenous creators. A step in progress as the duo take on some interns from the CBC New Indigenous Program this year and try to find ways to support and tell stories about their respective communities in a modern contemporary way.
Overall, one of the things Cooper says they value the most is their support system.
For instance, Cooper has a biweekly group called "the film fam collective" that he created for creatives across Turtle Island to come together to talk about their experiences in the industry.
Additionally, they say, some of their biggest champions have been his parents, Sharon and Kelvin Wilson, two entrepreneurs deeply-rooted in the Peguis community that they greatly draw inspiration and support from.
"There was this stint in my life where I was just so self-hating because of my two-spirit identity that I fell into substance and alcohol abuse issues," Cooper says. It was his parents that encouraged him to not hide his true self, allowing him to pursue his passion for storytelling and to be sober for seven years.
Further, Cooper credits all the projects they've received funding for as coming from a place of authenticity, love and understanding – even the most traumatic stories they've created and are working towards. "Ultimately, that's why I'm here in this industry is to make people feel seen and I want to be the person that I was when I was a kid. Who I needed as a kid. And the people that I work with have that same mentality too."
Image courtesy of Roger Boyer