Jennifer Holness, Damon D'Oliveira among six additions to CMPA board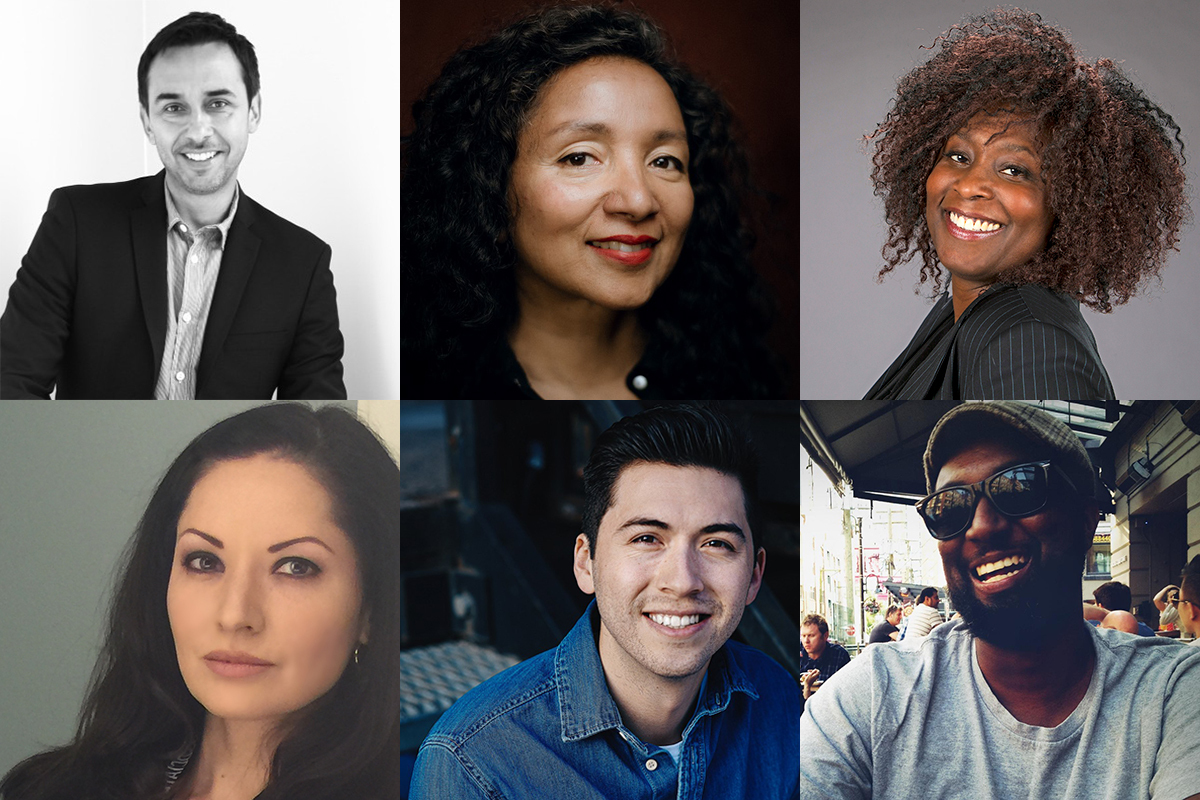 Archita Ghosh, Chantal Jackson, Darcy Waite and Haydn Wazelle also joined the board, as the producers association looks to increase diversity within its membership and across the production sector at large.
The Canadian Media Producers Association (CMPA) has made six new additions to its board of directors as it continues its push to diversify the composition of its team and membership.
Damon D'Oliveira (Conquering Lion Pictures), Archita Ghosh (e→d films), Jennifer Holness (Hungry Eyes Media), Chantal Jackson (Vendetta Entertainment), Darcy Waite (Turtle Mountain Media) and Haydn Wazelle (Tabula Dada Productions) have joined the board, following a partial election held earlier this fall.
"While today's announcement marks the end of our election process, it is just the beginning of the real work that lies ahead to dismantle barriers at the CMPA and across Canada's entire media production sector," said Erin Haskett, CMPA interim chair. Haskett was named interim chair after Shaftesbury SVP Scott Garvie concluded a four-year term as CMPA chair.
The new additions join more than 20 other CMPA board members, including British Columbia's Brian Hamilton (Omnifilm Entertainment), Steven Thibault (BRON Studios) and Catherine Winder (Wind Sun Sky Entertainment), Manitoba-based Kyle Irving (Eagle Vision) and Alberta-based Tom Cox (SEVEN24 Films).
In Quebec, CMPA board members are Ina Fichman (Intuitive Pictures), Josette Normandeau (Ideacom international) and Aren Prupas (Muse Entertainment), while its Ontario board members are Mark Bishop (marblemedia), Vince Commisso (9 Story Media Group), Lauren Corber (LoCo Motion Pictures), Sari Friedland (Factory Films), Garvie (Shaftesbury), Ira Levy (Breakthrough Entertainment), Anne Loi (WildBrain), Christina Piovesan (First Generation Films), Vanessa Steinmetz (Entertainment One) and Kim Todd (Original Pictures). From the Atlantic provinces, board members are Marc Almon (Holdfast Pictures), Ann Bernier (Vertical Productions), Mary Sexton (Rink Rat Productions) and Allison White (Sara Fost Pictures).
The CMPA will now begin the formation of a committee to ensure broader diversity and inclusivity, both within its membership and the across the production sector at large.