Indiecan, APL Film nab Shall We Play?
Indiecan Entertainment has acquired the young adult supernatural thriller directed by Ann Forry for representation in Canada and the U.S., while APL Film handles international sales.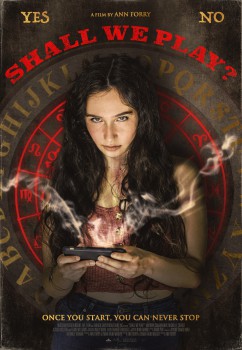 Toronto-based distributor Indiecan Entertainment and Canadian foreign sales and distribution company APL Film have struck deals for young adult supernatural thriller Shall We Play?
Directed by veteran Vancouver casting director Ann Forry, Indiecan has acquired the film for representation in Canada and the U.S., while APL Film is handling international sales.
The agreement was negotiated by Indiecan CEO Avi Federgreen, Warren Nimchuk and Brian Sweet of APL alongside Forry and co-writer and producer Emma Raine Walker.
Notably, Forry's first feature film, Shall We Play? made its world premiere as part of the Blood in the Snow Film Festival last week.
Starring Matreya Scarrwener, Michelle Creber and Jessica McLeod, the film tracks a troubled teen girl who downloads a new app and unknowingly unleashes a supernatural evil on her and her loved ones.
Last month, Indiecan Entertainment picked up the Canadian distribution rights to writer/director Jesse Quinones' Saskatchewan-shot mixed martial arts film Cagefighter: Worlds Collide, which is set to make its digital release on Nov. 24.