NSI names 21 Business for Producers recipients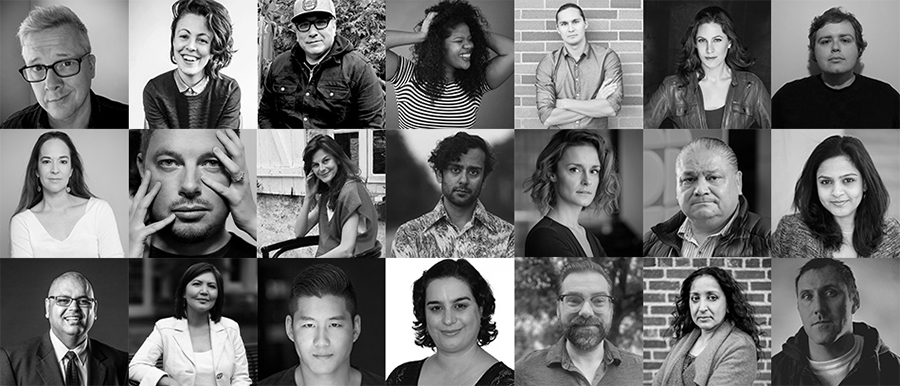 Participants among the organization's cohort include Jason Arsenault (Off The Wharf), Alex Duong (Breaking Bread), Carla Robinson (Bully) and Kate Fenton (Filmores).
The National Screen Institute – Canada (NSI) has welcomed 21 emerging producers into its fold for its NSI Business for Producers program.
Delivered online in partnership with the Canada Media Fund (CMF), the six-week training initiative – which officially kicked off this week – is aimed at supporting up to 20 emerging producers, nurturing their creative ideas while navigating the logistics and legalities of storytelling during COVID-19.
All told, this year's cohort consists of: Richard Agecoutay (Spirits of Summer, ON); Jason Arsenault (Off The Wharf, P.E.I.); Flore de Bayser (The Outsider, ON); Ian Bawa (The Amazing Alan Cassavettes, MB); Hedyeh Bozorgzadeh (Brother, Man, BC); Ervin Chartrand (Highway 45, MB); A.J. Demers (Old Growth, ON); Priyanka Desai (Fearless Inks of the Nisga'a Nation, BC); Alex Duong (Breaking Bread, BC); Andrea Feltrin (Natural Habitat, BC); Kate Fenton (Filmores, ON); Carmen Forsberg (#generation:ocean, BC); Stuart Matheson (True Hearted Punk, MB); Jacob Pratt (Lands Wandered, SK); Carla Robinson (Bully, ON); Alex Sangha (Emergence – Out of the Shadows, BC); Kulbinder Saran Caldwell (The Nightbird, ON); Fonna Seidu (What Comes After, ON); Bram Timmer (Netherworld, AB); Jen Viens (Autonomic, QC); and Seth Williams (Baiter, AB).
Led by NSI manager of programs and development Ursula Lawson, who was recently promoted to be the management lead on the program as well as NSI New Northern Voices, the initiative offers participants access to presentations, roundtables, masterclasses and networking sessions and will see recipients matched with a mentor during the latter half.
As well, under Lawson's leadership, both NSI New Northern Voices and NSI Business for Producers will intersect. The NSI Business for Producers program will fast-track one alumnus from NSI New Northern Voices to take part, further developing their skills and working with regional writers to develop and produce a project in northern Manitoba.
Working alongside Lawson on this edition of the NSI Business for Producers Program is RBC associate and program assistant Oyinkansola Bolaji-Idowu as well as program advisors and NSI graduates Jeff Peeler (Baroness von Sketch Show) and Jennifer Podemski (Future History).
Experts involved in the program include Richard J. Lewis (Westworld), Jennifer Holness (Shoot the Messenger), Nathalie Younglai (Coroner), WarnerMedia program director Melanie Nepinak Hadley and Blue Ant Studios chief creative officer and co-president, content production Laura Michalchyshyn. Recently, the program also hosted a session on the Producer Pledge, an initiative from the Independent Media Producers Association of Cinematic Talent (IMPACT) that calls on producers to acknowledge and dismantle systemic racism in the industry as well as commit to change.
In addition to the CMF, the NSI Business for Producers Program's supporters include Telefilm Canada; the Winnipeg Foundation; Corus Entertainment; Super Channel; the Executive Education Centre from the Asper School Business; Facilitated Solutions; People First HR Services; Manitoba Sport, Culture & Heritage; and the the City of Winnipeg through the Winnipeg Arts Council.