CBC recruits Jon Dore, Just for Laughs to Humour Resources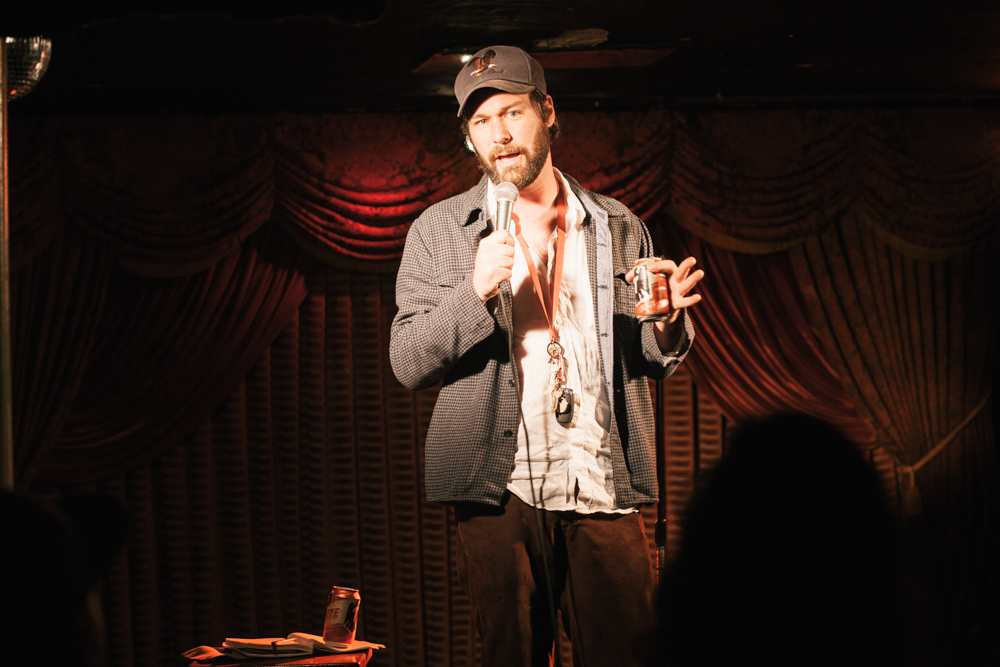 Remote production has wrapped on the 6 x 30-minute series, starring Jon Dore as a retired comedian who makes money as an HR manager for comedians.
Just For Laughs has wrapped production on a new timely and pandemic-friendly comedy for CBC starring Canadian comic Jon Dore (pictured).
Humour Resources is a 6 x 30-minute series co-created by Dore, Adam Brodie and Dave Derewlany (Funny as Hell) and shot remotely between August and October. Dore stars as a retired comedian who decides to become a human resources manager for comics, virtually coaching them on the appropriateness of their material and their "workplace" behaviour. Brodie and Derewlany directed.
The series is produced by Just for Laughs, with Bruce Hills and Marina Di Pancrazio serving as executive producers alongside Dore, Brodie and Derewlany. It is expected to premiere on CBC and CBC Gem in winter 2021.
Guest stars on Humour Resources include Sarah Silverman, Tom Green, Eric Andre, Scott Thompson, Reggie Watts, Nikki Glaser, Ronny Chieng, Dave Merheje, Debra DiGiovanni, and many others.
"Comedians have long needed a human resources manager to help them navigate the modern world of joke-telling," said Brodie and Derewlany in a statement. "We feel that Jon Dore is the bearded, cis-gendered male for the job. That's an honest answer and has nothing to do with a lawsuit that may or may not be ongoing in court."
"While many of us were trying to navigate and pivot our current projects as a result of the pandemic, Jon and his development partners used this opportunistic time to create a completely original concept series, while enlisting the help of some stellar comedian friends," said Marina Di Pancrazio, chief content revenue officer at Just For Laughs.
This is the second TV project Dore has completed with Just for Laughs during the COVID-19 pandemic. The team successfully wrapped production on the second season of his CTV Comedy Channel series The Stand Up Show With Jon Dore in September, filmed in front of a live and socially distanced audience at Crow's Theatre in Toronto.
Image: Wikimedia Commons, photo credit: Mandee Johnson