Playback's 10 to Watch: Asia Youngman
After swapping a burgeoning career in VFX to pursue writing and directing, Youngman is piquing the interest of industry heavyweights as she undertakes a mission to bring untold Indigenous stories to worldwide audiences.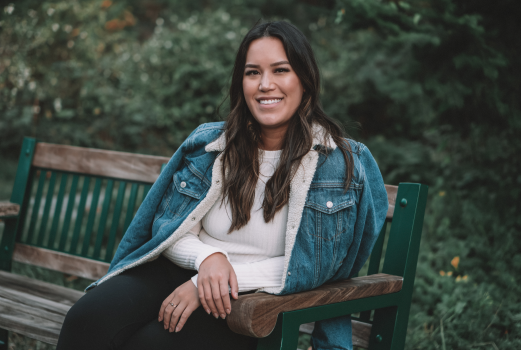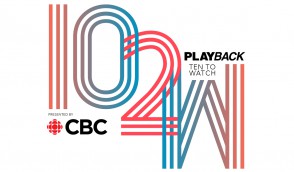 Playback is pleased to introduce the second of our 10 to Watch recipients, presented by CBC. This year's lineup of rising talent in Canada's film and TV scene represent a wide array of voices in writing, directing and producing. The focus is Black, Indigenous and people of colour creators, for which we received over 100 submissions. Stay tuned weekly as we reveal all these industry movers and shakers in a series of profiles and videos.
In the summer of 2017, Asia Youngman finished her studies at Vancouver Film School, where she took the 3D animation and visual effects program, and immediately landed her dream job working at renowned Vancouver post-production studio DNEG.
After aspiring to a career in VFX for so long, seeing her name as the credits rolled on tentpole features such as Ant-Man and the Wasp and Deadpool 2 was an exhilarating realization of a career she thought she wanted.
But while a bright future beckoned, Youngman (Cree, Metis and Haudenosaunee) felt a growing sense that this wasn't her true calling. "As much as I enjoyed it, it didn't quite feel right. The VFX projects I worked on were stunning, but I couldn't help but think I would love to be involved in the storytelling aspect," Vancouver-based Youngman tells Playback Daily.
For a while, Youngman thought she might be able to balance both vocations. She had been dabbling in the world of directing ever since she made Lelum' – a short doc highlighting the importance of the land from the perspectives of Indigenous youth – while still completing the VFX program at Vancouver Film School.
She arrived at a fork in the road in 2018, however, while she was working on In the Valley of the Wild Horses, a 23-minute documentary she co-directed with fellow Indigenous writer-director Trevor Mack.
On the first day of post-production, DNEG called to offer her a VFX gig working on First Man. This was the type of offer that Youngman, who worked in the compositing department, had previously longed for. And as she politely declined and hung up the phone, she thought to herself: "What did I just do?"
While First Man went on to win an Oscar for best VFX ("that was a bit painful to watch," jokes Youngman), she remained resolute in the fact she had made the right call.
"It took me a while to gather the courage to leave, but it was the right decision. I just needed to take the leap – there's never a perfect time to do that."
Once she was out, she never looked back, taking the strong technical skill set she developed during her time in the VFX industry and applying it to her vast vision for telling Indigenous stories through documentaries and narrative fiction.
Notable projects include This Ink Runs Deep, a short doc she directed about the revitalization of Indigenous tattooing. The project premiered at Toronto International Film Festival (TIFF) in 2019, as well as winning the award for best short doc at the Calgary International Film Festival.
The TIFF connection didn't end there, with Youngman being selected for the 2020 TIFF Talent Lab and the 2020 TIFF Talent Accelerator Fellowship, where she is developing her first narrative feature, Don't Look Back in Anger.
She has grabbed the attention of some powerful industry players, too. "I first knew her through her work," says Trickster co-creator, showrunner and director Michelle Latimer, who came across Lelum' while she was programming for the imagineNATIVE Film + Media Arts Festival in 2017. "There was such a visual language to it."
I want to eventually be able to support other Indigenous filmmakers with their projects and make sure that their stories are Indigenous owned and controlled – Asia Youngman
Two years after Latimer saw Lelum', Youngman shadowed her for two weeks on the set of Trickster in North Bay, ON and later for another week of post-production in Toronto. Youngman's talent and drive made a mark on Latimer, who herself is in the midst of a meteoric rise that has given enormous inspiration to a generation of emerging Indigenous creatives. Youngman has all the attributes required to excel at a time when doors are finally starting to open for Indigenous storytellers, says Latimer. And if they don't open, Youngman might kick them down.
"I feel like Asia is an undeniable talent, and that's very exciting. It's partly the high level she's working at, but it's also the work ethic, the tenacity and the pure intelligence and curiosity," she says.
Youngman is currently in post-production on her first narrative short film Hatha, a comedy supported by Harold Greenberg Fund's BC Shorts Program. The project, set to premiere in 2021, marks another first for Youngman: it's the first project produced through her production company Visceral Village Productions.
While Youngman concedes that producing is not what she gravitates towards, she "felt a necessity" to launch her own production banner last year. "I'm frustrated by the idea of Indigenous filmmakers not being able to own our stories," she says. The big-picture goal is to use her prodco to one day give back to other Indigenous creators. "I want to eventually be able to support other Indigenous filmmakers with their projects and make sure that their stories are Indigenous owned and controlled," she says.
Violator Films president Lori Lozinski has been a crucial mentor in her career, advising on aspects of the entertainment business such as incorporating her prodco. The pair are jointly executive producing Hatha, which is written and directed by Youngman. Lozinski, whose recent production credits include The Body Remembers When the World Broke Open, sees a fierce dedication to her craft and willingness to learn that will allow Youngman to fulfil her enormous potential. "She has a healthy ambition that is really charismatic. She's so incredibly focused on the stories she wants to tell across both narrative and documentary work," says Lozinski.
While much of Youngman's work prior to 2020 was in the doc space, this year has seen her put a greater focus on evolving her narrative writing. A game-changer, she says, has been hiring an agent, Pacific Artists Management's Carmen Bonnici, who has pushed Youngman to find her narrative voice.
A pilot for a coming-of-age supernatural drama – The Sacred Four (working title), about an Indigenous teenager who discovers she has superhuman abilities – has garnered interest with some big U.S. players, with Youngman taking meetings with both Netflix and Bad Robot Productions. She's currently creating a series bible.
On the Canadian TV side, opportunities are opening up quickly. Youngman is headed to Toronto soon to direct her first episode of television: an episode of Sinking Ship Entertainment's Odd Squad. The show, which uses significant amounts of visual effects, will be a good fit, given Youngman's background. "I feel confident I can go into this show and know what VFX artists are going to need as well," she says.
And after stepping away from a blossoming career in the post-production sector – one that would have provided significantly greater job security than the unpredictable world of writing and directing – Youngman is now focused on bringing her vision to a broader audience with stories that haven't been told before. That's what drew her to start writing her own stories initially, and what continues to drive her.
"The appeal of writing is that the stories I want to see aren't being created yet. It's a necessity for me, in terms of creating the stories I want to see."