Playback's 10 to Watch: Fatuma Adar
Playback is pleased to introduce the first of its 10 to Watch recipients. Kicking things off is Somali-Canadian playwright Fatuma Adar, whose fresh voice on the stage has led to a pilot in development with CBC.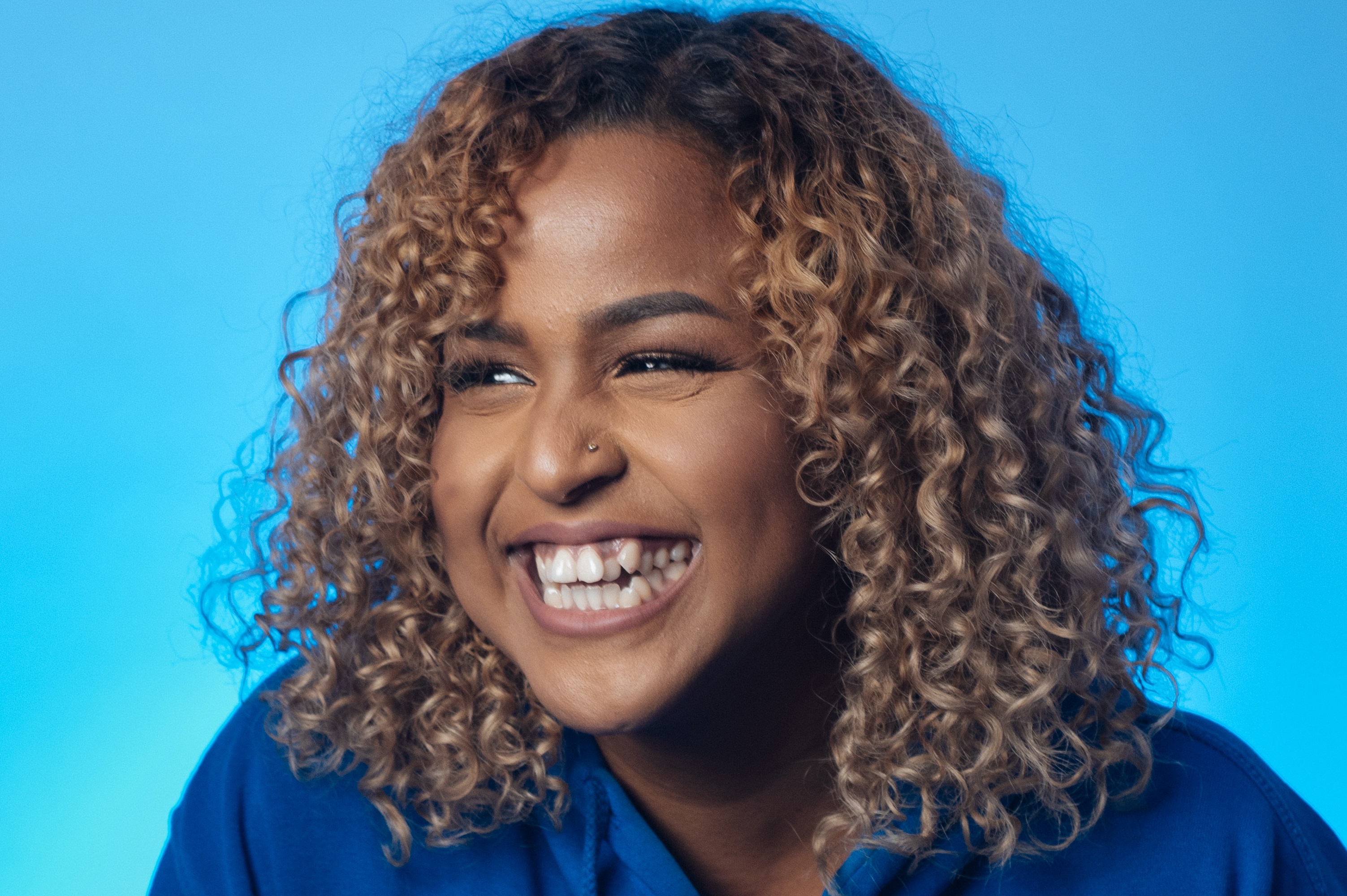 Playback is pleased to introduce the first of our 10 to Watch recipients, presented by CBC. This year's lineup of rising talent in Canada's film and TV scene represent a wide array of voices in writing, directing and producing. The focus is Black, Indigenous and people of colour creators, for which we received over 100 submissions. Stay tuned each week for the next 10 weeks as we reveal all these industry movers and shakers in a series of profiles and videos.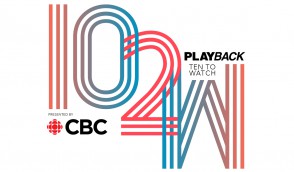 Fatuma Adar is no stranger to the blurry line between stage and screen.
The Somali-Canadian writer has spent the last five years writing across every possible medium – from plays and digital series to short stories and musical numbers – culminating in a development deal with CBC and a new role as artistic producer at Toronto's Obsidian Theatre.
The two worlds have often intersected, as stage plays wind up on the big or small screen, and the number of films adapted into broadway musicals has steadily grown in the last decade. It rings even truer for Adar, who tells Playback Daily "everyone's been bred to be multidisciplinary now."
Her one-woman show Fatuma Adar is Not Special was among 17 projects selected in the playwright pilot stream of CBC's Creative Relief Fund, which gave $2 million between a total 119 projects to help support artists develop and produce projects during the COVID-19 pandemic.
Renamed to She's Not Special, Adar is currently in development on the pilot episode. The show is inspired by the works of comedian Bo Burnham, which fuses brutally honest comedy with musical numbers. She's Not Special will also blend a number of musical genres, including hip hop and Broadway.
Adar wrote the play in four days and performed it to a sold out crowd at the Bad Dog Theatre in Toronto last year. "It was my first pass at contextualizing all of these pressures of trying to be the model minority who works really hard and who people can trust for answers about inclusion, when in reality, I really don't know sh*t," says Adar, adding that it tackles the universal question of how to be a good person.
Adar says she's seen "a pivot to developing voices in addition to just developing shows" in recent years, naming hit television auteurs such as Michaela Coel and Phoebe Waller-Bridge, who adapted their own one-woman shows with the respective series Chewing Gum and Fleabag. Coel's latest project I May Destroy You became one of the most talked-about series of 2020, while Fleabag's second season won six Emmys in 2019, including Outstanding Comedy Series.
BIPOC TV & Film founder Nathalie Younglai says Adar's voice is one that "everyone needs to be attention to," describing her as the "epitome of Black joy and Black girl magic."
"Her voice is fresh and energizing," says Younglai, whose own screenwriting has been nominated at the Canadian Screen Awards and the Daytime Emmys. "I'm just grateful to be in her orbit, where I can be inspired by her boundless creativity."
"I felt like we lost control of our own narratives and our own stories. The only way I know how to take control of my own is to write and I think many people have that same feeling." – Fatuma Adar
Adar is also cultivating her voice at the Obsidian Theatre, where she is in development on a musical titled Dixon Road, which follows the lives of a Somali family, set during the 1990s in Mogadishu, Somalia and Toronto. She says the theatre itself is playing a balancing act between stage and screen, noting they're currently in the works on a hybrid stage and screen model to survive the shutdowns caused by the pandemic.
While Adar's profile on the stage and screen is currently on the rise, she never seriously considered it as a career when growing up, and initially had ambitions to be a surgeon before she changed course and graduated from the University of Saskatoon with a BA in Fine Arts, English in 2015. "It's like I committed the biggest sin amongst immigrant children," she says jokingly.
She had been enrolled in a clinical medicine program at the Huazhong University of Science and Technology in Wuhan, China out of high school. While she says enjoyed the first taste of freedom, she also felt isolated from her peers as a Black Muslim woman living in China, so she "doubled down" on her writing. A creative writing course from professor Guy Vanderhaeghe at the University of Saskatoon led to the major career pivot. "He was saying, 'it takes just as long to be a good writer as it does to be a good doctor,' to which I thought, 'OK, I'm going to come out as an artist to my parents,'" she said. "I've stuck to it ever since. The [writing] mediums keep changing, but I found a way."
Among her earliest achievements was when she made the longlist for the 2016 CBC Creative Nonfiction Prize for her short story "Heavy Scarves," which was published in the anthology Black Writers Matter. She also was selected for #BARS workshop at the Public Theater in New York City in 2017, which was created by Rafael Casal and Daveed Diggs to help young artists explore their creativity in theatre, poetry and rap.
A personal proud moment for her was the release of her comedy video The Nap Anthem, which she produced in California with artists Zeniba Now and Clear Mortifee. It got the attention of her musical comedy inspiration Burnham, who called it "funny and a really beautiful song."
Adar was also mentored by Canadian writers such as Younglai and John May through screenwriting workshops with BIPOC TV & Film such as the Kids TV Writing Bootcamp. This past summer, while reeling from the civil rights unrest sparked by the death of George Floyd, Adar came up with the idea for the Empowering Black Screenwriters initiative, which called for donations of the Final Draft screenwriting software to Black writers.
"I remember thinking, kind of brazenly, 'Black people shouldn't be paying for a screenwriting software right now,'" she says, noting it's one of many small barriers to the industry that people rarely consider. "I felt like we lost control of our own narratives and our own stories. The only way I know how to take control of my own is to write and I think many people have that same feeling."
She connected with Younglai and BIPOC TV & Film to start the program, which eventually led to 200 copies of Final Draft donated from the software publisher and 100 copies from Movie Magic.
"Immediately people were posting the title page of their script on social media and how they're just so excited to finally break in," says Adar. "It felt good."
"If I could read you all the messages we got from the recipients, there were many tears – including mine," added Younglai. "She gave many people hope during a very difficult year."
Moving forward, her ambition is to create and produce a musical comedy series based in Toronto that blends the musical stylings found across the city, and perhaps one day writing music for a Disney film. She also plans to continue to merge the worlds of stage and television, hoping to bring any series she creates to the stage. "A [musical] comedy show is such a great remedy to the seriousness that comes in theatre," she says. "[She's Not Special] is not about being a thespian – this is truly word vomit on a beat. And you can enjoy the ride if you like."
Photo by Roya Delsol