WIFTV rejigs genre program From Our Dark Side
Now focused on supporting completed feature-length screenplays with a creative team in place, former Frontieres leader Lindsay Peters serves as From Our Dark Side's director and project mentor.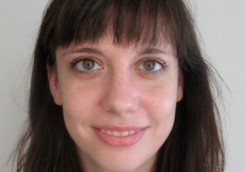 A fter six years of supporting the early stage development for genre films from women storytellers, not-for-profit Women in Film and Television Vancouver (WIFTV) has been retooled its From Our Dark Side program.
Now focused on supporting completed feature-length screenplays with a creative team in place, From Our Dark Side will offer them finance and packaging strategies for their projects – with a focus on marketing and pitch coaching for the international market.
As well, to shepherd the program's new direction, former Frontières executive director Lindsay Peters has been appointed as From Our Dark Side's director and project mentor.
Peters recently left her longtime post with Montreal-based initiative aimed at connecting genre film professionals, which runs the Frontières International Co-Production Market held at Montreal's Fantasia International Film Festival; the Frontières Finance & Packaging Forum; and the Frontières Platform at the Marché du Film – Festival de Cannes. Notably, the executive has supported From Our Dark Side in the past, previously providing observer passes for its five winners to attend the Co-Production Market.
Based in Montreal, she officially joined the organization this September and signals the program's first director.
"As filmmakers we'd been talking about taking the program to the next level for some time; with Lindsay coming on board, with her deep knowledge of genre and the genre world, it seemed the perfect time. After six years focused on early stage projects, it was a logical next step for us to extend this program we're so very proud of, to provide emerging women filmmakers with more comprehensive opportunities to reach the finish line with their projects," said WIFTV board of directors VP Peggy Thompson in a statement to Playback Daily.
Supported by Telefilm Canada, Super Channel and Creative BC, From Our Dark Side is set to run from March to July 2021. The program's five winners will take part in workshops and conferences at the virtual Vancouver International Women in Film Festival (VIWFF), with the program concluding at the Frontières Co-Production Market.
For 2021, projects must be feature films with a director and lead producer attached and consist of writers/directors that self-identify as women, with preference given to all women-identifying teams. Notably, first draft scripts are eligible as long as they are complete and From Our Dark Side alumni are welcome to submit full-length scripts, according to the program's website.
This news follows last month's announcement that Grace Chin now serves as WIFTV's interim managing director. Managing director Carolyn Combs, who held the role for eight years, stepped down from the role to relocate to Toronto.