Netflix's Cardin, legendary director Virgo among new CFC board of directors
Announced as part of the organization's Commitment to Change and Anti-Racism, the CFC also unveiled its 10 outgoing directors.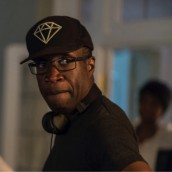 The Canadian Film Centre (CFC) has welcomed eight new faces to its board of directors and bid adieu to 10 outgoing members.
Unveiled at the charitable organization's annual general meeting yesterday (Oct. 1), the CFC attributed these changes as part of its Commitment to Change and Anti-Racism – a pledge announced this June that sees the organization examine all of its program offerings to better address the needs of Black, Indigenous and people of colour (BIPOC) creators and look at its recruitment practices for staff, mentors and board members with a commitment for more diverse representation, among other measures.
"The CFC is committed to efforts around systemic change and anti-racism, and to advancing representation at all levels of the organization," said a statement from Shaftesbury CEO and chairman Christina Jennings, who serves as chair of the CFC's board of directors. "While there is still much work to be done, the changes to the board accelerate a necessary shift as we move to make this a more inclusive company that better reflects the diverse voices of our industry."
Effective immediately, the CFC's new board members include:
Netflix director, public policy, Canada Stéphane Cardin;
director and Conquering Lion Pictures co-founder Clement Virgo, who was recently named the recipient of the Reelworld Film Festival's Award of Excellence;
OCAD University president and vice-chancellor Ana Serrano, who recently served as the CFC's chief digital officer;
Spin VFX partner, president and executive producer and Computer Animation Studios of Ontario (CASO) co-chair Neishaw Ali;
WildBrain EVP, M&A and chief commercial officer Anne Loi;
Brock University chancellor and Weengushk founder and artistic director Shirley Cheechoo, who joined Playback's Canadian Film & Television Hall of Fame in 2019;
and Cameron Pictures co-founder and Lady Dicks co-showrunner Tassie Cameron.
Notably, Virgo, Cheechoo and Cameron are all CFC alumni. As well, Conquering Lion Pictures' Virgo and Damon D'Oliveira and Cameron Pictures' Tassie and Amy Cameron are previous recipients of the organization's Award for Creative Excellence.
Meanwhile, thanking them for their invaluable contributions, the CFC's outgoing directors include: Rogers Group of Funds executive director Robin C. Mirsky; Cirque du Soleil president and CEO Daniel Lamarre; Nelvana senior consultant Scott Dyer; Media Technik Groupe president and CEO Adam Ivers; RNC senior director, recovery and resolution planning Patrick Cardarelli; industry consultant John Riley; N.G. Clarance president Neal G. Clarance; lawyer Ralph Brown; CPP Investments managing director, head of assurance and advisory Alexandra Bellamy; and luxury retail consultant Pat Di Bratto.
Following the news, the CFC shared an update on its change and anti-racism pledge via its website – noting that it believes the changes to its board "will not only strengthen the leadership of our organization, but they are just one of many steps towards ensuring the CFC better reflects the diverse voices within our industry."
It also said its inaugural BIPOC Alumni Advisory Group is coming together and that it will unveil a number of new initiatives this fall to increase its support for BIPOC creators and build on its community partnerships. The group will work alongside and advise the CFC's executive and programs teams on action plans to address racialized inequalities at the Centre as well as the screen industry, and support for alumni, according to a previous update. As well, of note, Conquering Lion's D'Oliveira is contributing his expertise towards the organization's reimagining process for its CFC Features program.