VIFF '20: 10 questions with Jennifer Abbott
The DGC Awards nominee discusses her two docs The Magnitude of All Things and The New Corporation: The Unfortunately Necessary Sequel.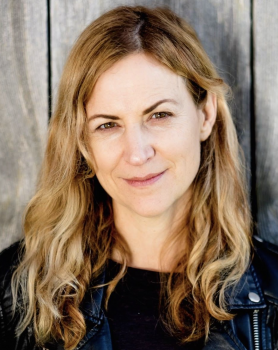 Jennifer Abbott is in a unique position with this year's Vancouver International Film Festival (VIFF).
The B.C. festival will see the Vancouver filmmaker best known for The Corporation (2003) screen her two latest documentaries: follow-up The New Corporation: The Unfortunately Necessary Sequel (Grant Street Production/Screen Siren Pictures) and the world premiere of her personal The Magnitude of All Things (Cedar Island Films/Flying Eye Productions/NFB).
Here, ahead of her VIFF The New Corporation talk with co-director Joel Bakan (Tuesday, Oct. 6 at 6 p.m. PDT) and Toronto's virtual Planet in Focus International Environmental Film Festival (Oct. 14 to 16) where The New Corporation will serve as the fest's opener and Magnitude will screen, the DGC Awards nominee discusses her two projects – touching on the biggest challenges she encountered making Magnitude, revisiting The Corporation and the impact of COVID-19.
Playback: How long have The Magnitude of All Things and The New Corporation: The Unfortunately Necessary Sequel been in the works?
Jennifer Abbott: The idea of The Magnitude of All Things came to me suddenly in the summer of 2014 when I mistook ash falling from a climate-change-related forest fire for snow. Accompanying the ash's slow descent was a feeling of grief. It was the moment I understood that my next film would explore the emotional and psychological dimensions of the climate crisis. And six years later, here we are…
Joel Bakan, the other director and writer for The New Corporation, started to consider a sequel to our first film at its 10th-anniversary screening. I lagged way behind and at first, didn't want to make a sequel. For one, I was already in the trenches on Magnitude, but there were many other reasons too, some described below. Eventually I came on board in 2017.
PB: And how did you go about pitching The Magnitude of All Things and The New Corporation to funders? 
JA: When I started to raise development funds for Magnitude, few people had heard of ecological grief and, I'll admit, pitching a film about cancer and climate change was a tough sell. Thankfully, I pitched successfully to Shirley Vercruysse from the National Film Board of Canada (NFB) and a private investor and was able to put a small development budget together. Andrew Williamson and Henrik Meyer of Cedar Island Films came on board a few years later and we succeeded in getting the maximum support from Telus Fund. (At first, they came back to us with the question, "What if we give you half?" We responded, "No, we need it all." And we got it!) Andrew, Henrik and I pitched successfully to the NFB for production and we also got funding from Telefilm Canada and some other smaller sources. This is a short summary of a long process with many ups and downs!
I give full credit to co-director/writer/executive producer Joel Bakan and producers Trish Dolman and Betsy Carson for fundraising for The New Corporation. They pitched first at Hot Docs 2015, where Super Channel signed on, making it eligible for the POV program at the Canada Media Fund. Later, the three pitched successfully to the Theatrical Documentary Fund at Telefilm Canada.
And then Super Channel went into credit protection and we were unable to move forward. So ensued a re-pitch, to a new broadcaster, helmed by Trish who succeeded in signing Crave. After a year's delay we were back on our feet and filming. Given the complexity of its content and two budget increases, it's no wonder the film has taken 5+ years to complete.
PB: And in terms of The Magnitude of All Things, how did Cedar Island Films get involved? 
JA: Andrew Williamson, who I met at a Media That Matters conference at Hollyhock (Leadership Institute in B.C.), was immediately drawn to the project. He and Henrik Meyer were working on another film with the NFB at the time, the beautiful The Whale and the Raven, and Shirley, who I was working with at the NFB, suggested they'd be excellent producing partners for Magnitude. And they were!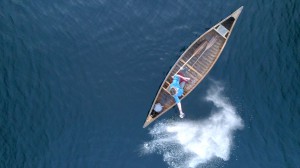 PB: Jennifer, The Magnitude of All Things is a very powerful personal story for you as it weaves in your sister's terminal illness and touches on your grief. What were the biggest challenges you encountered putting this documentary together?  
JA: When I had the idea of making a film about personal and planetary grief, it was more intellectual, and I don't really think I thought through what I was getting myself into. That said, the subject matter of all the films I take on is challenging emotionally; forcing me to confront my deepest fears and sorrows and not letting me retreat into the comfortable sidelines. The Magnitude of All Things was exactly that but magnified, because I had to relive, reflect and revisit my sister's death for six years. That said, the process was simultaneously difficult and healing; heartbreaking and cathartic. Interestingly, I've been told that the experience of watching the film follows a similar emotional arc.
PB: And with The New Corporation – which comes 17 years after The Corporation – what was it that drove you to team up with author/writer/associate producer Joel Bakan again to revisit this story? 
JA: The opposite could be said; I wasn't drawn but compelled. After co-directing (with Mark Achbar) and editing the first film, The Corporation, I couldn't imagine making another film of its breadth. Corporate reach knows few limits and the stories we could have chosen to illustrate our ideas were seemingly infinite. That's why in the end I cut the film from 400 hours of footage. It took so much from me and out of me, the idea of trying to wrestle another monster of a film like it to the ground… well, I wasn't sure who would win, me or the monster.
And then Donald Trump was elected. The veil came down. There was no longer even the pretense that governments and corporations were separate. With Trump's election, everything got spat into the open; the system was rigged in favour of the plutocratic class and now they were doing it in plain view. And although Trump is a symptom and not the cause of many of the problems we face today, suddenly for me the world was a very different place, and there were compelling reasons to make the sequel.
PB: The New Corporation sees Joel serve as co-director with you this time. How did that decision come about?
JA: That's a long and complicated story! Let's just say that after a few years in development, Joel asked me for feedback on the work they'd been doing, and that led to Joel insisting I join as co-director, though I was resolute I could not take on the role of editor. Luckily, we found the extraordinary Peter Roeck to edit the film and this time, I took a back seat in post-production as supervising editor.
PB: And what was that process like for you?
JA: As my role was almost exclusively in the creative/content realm, I worked mostly with Joel and Peter, later with sound designer Velcrow Ripper and composer Matt Robertson, all brilliant collaborators. The most challenging thing became working remotely once the pandemic hit, as well as finding the narrative and emotional arc of the film. But everyone understood so profoundly the critical nature of this moment in time and felt the potential importance of what we were doing; we all rose above countless challenges to eventually finish the film.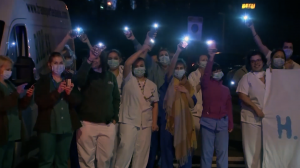 PB: At what stage did it become apparent COVID-19 needed to be incorporated into the documentary and did it have an impact on production at all?
JA: The process of making The New Corporation seemed interminable; we opened picture lock to include not only a COVID section but also a Black Lives Matter (BLM) uprising section. Joel and I both felt strongly we had to include COVID because it laid bare the injustices of the system so starkly and also, perhaps more importantly, showed us our humanity. With the BLM uprising, the weight, the beauty, the truth of this movement, its challenge to systemic racism and exposure of the racist roots of 21st-century extractive capitalism in slavery and colonization, provided an authentically hopeful end for our film, so again, we both felt strongly we had to break picture lock to include.
PB: And, to clarify, did COVID-19 have an impact on The Magnitude of All Things production as well?
JA: I was lucky enough to have two films in post-production by the time the pandemic hit, so it didn't impact Magnitude significantly aside from figuring out social distancing protocols during the sound mix, colour correct, etc., and of course, now, as we release mostly on online platforms. There are so many overlapping emotional responses to the pandemic and to climate change, it feels that Magnitude is more relevant than ever.
PB: Finally, following these two projects – what's next for you? What other projects do you have in the works?
JA: This is the first time I haven't jumped immediately into another film after another's release. Perhaps it's because I've just completed two films, or perhaps it's because I see this moment in time as being such a critical juncture that I'm called to choose my next steps carefully. Are we going to mitigate, adapt and survive the climate crisis, or are we heading into a four-degree rise in planetary temperatures and an uninhabitable world? Are we going to salvage and aspire to democracy or descend into neo-fascism? Will we redress intersecting injustices or slide further and further into a divided world? Will we succeed in reigning in the outsized power of high tech, or will they soon be governing us? Whatever I choose to do, I'd like to use my skill in the service of a more just world, knowing I did everything I could do.
Image of Abbott courtesy of Stasia Garaway and The Magnitude of All Things (left) from the NFB