Private Eyes gets back on the case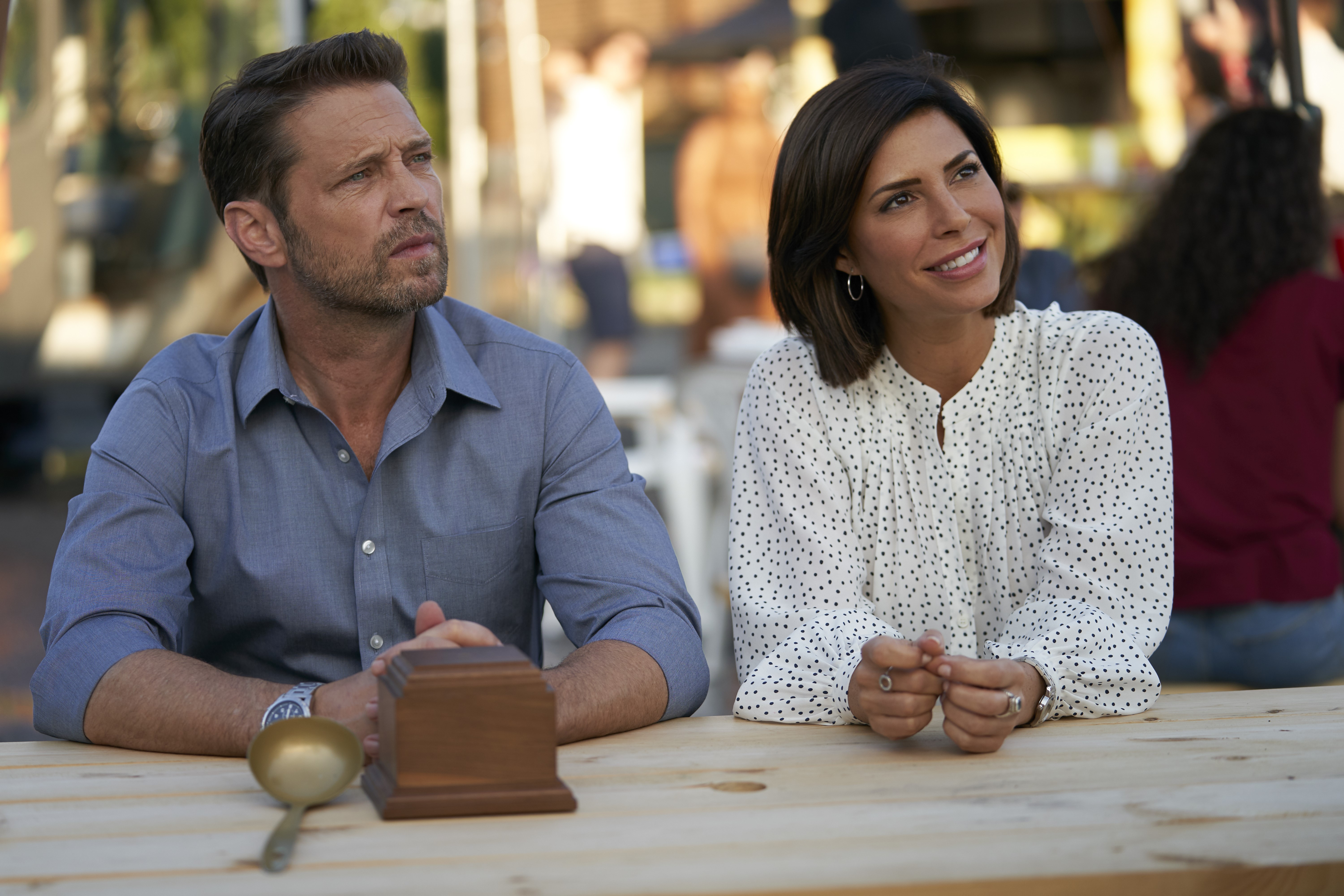 Global's Private Eyes is in production in Toronto on season five, ahead of the anticipated fall premiere of its fourth season.
Cameras are rolling in Toronto on the fifth season of Global crime procedural Private Eyes.
Produced by eOne in association with Corus Entertainment, the 8 x 60-minute new season sees Jason Priestley and Cindy Sampson's return private detectives solving mysteries in Toronto.
Shawn Piller, Alexandra Zarowny and James Thorpe are co-showrunners and executive producers on Private Eyes, alongside Priestley, Jocelyn Hamilton and Tecca Crosby from eOne and Lloyd Segan for Piller/Segan.
Priestley will once again serve as a director this season, with Piller and Katrina Saville also sitting on the director's chair. Writers on season five include Zarowny, Thorpe, Saville, Veronika Paz, Michelle Ricci, Sydney Calvert, Marcus Robinson and Caitlin Fryers.
Returning to the main cast alongside Sampson and Priestley are Jordyn Negri, Jonny Gray, Barry Flatman, Samantha Wan, Ruth Goodwin, Mimi Kuzyk, Nicole DeBoer and Ennis Esmer.
Guest stars season five include Enrico Colantoni (Veronica Mars, Travelers), Kandyse McClure (Battlestar Galactica), Brett Donahue (Bad Blood), Sagine Semajuste (Grand Army), as well as special appearances by Toronto drag queen Lucy Flawless and Canadian singer-songwriter Royal Wood.
Private Eyes has been a Canadian ratings hit for Global in its summer schedule. The broadcaster announced in the June upfronts that the procedural will make a fall debut for season four, though a premiere date has yet to be announced.