Festival du nouveau cinema's 11th hour pivot
The Montreal-based festival was forced to cancel its physical screenings and postpone its full programming announcement earlier this week.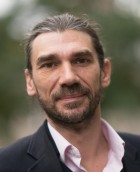 Many film festivals have been thrown for a loop by the pandemic.
But it's hard to imagine a situation more difficult than Festival du nouveau cinéma (FNC).
Hours before the Montreal-based film festival was scheduled to reveal its full programming lineup, the Quebec government instituted a 28-day lockdown. As of midnight on Oct. 1, cinemas as well as theatres, libraries and museums in Quebec City, the Chaudière-Appalaches and the greater Montreal area would have to close as they were in the "red zone," a designation under the province's COVID-19 alert system.
The decision came just as the film festival was scheduled to reveal its roster for its 49th edition on Tuesday morning (Sept. 29), which would include physical screenings from Oct. 7 to 18 at Montreal's Imperial Cinema and La Place des Festivals, cult feature film drive-in screenings at Ciné-parc FNC x YUL at the YUL Montreal-Trudeau International Airport and an in-person interactive content section called FNC Explore at the Phi Centre, alongside online programming.
However, now, with these physical theatrical screenings cancelled and its program launch delayed until today (Oct. 1), the festival will take place exclusively online and be available across Canada.
Catching up with festival executive director Nicolas Girard Deltruc (pictured) ahead of FNC's new launch, the executive tells Playback Daily that as of this April, the festival had decided to go online and that as the spread of COVID-19 seemed to slow, the event decided to add physical screenings and in-person events for festival-goers.
Deltruc says FNC had envisioned three different scenarios for the number of theatre-goers it could have in case of new restrictions around COVID-19 coming into place. With advance warning, these different plans would allow the festival to quickly "unplug" screenings and control its expenses and logistics.
And as of yesterday (Sept. 30), he told Playback Daily that his team was trying to work with filmmakers to shift these previous physical screenings to be part of FNC's online programming and that he's still in the process of saving the festival's drive-in programming. Something he says he will "fight [for] until the end," adding that the approach sees a lot of space between cars, with cold weather making it unlikely patrons would exit their vehicles.
Notably, following its program announcement today (Oct. 1), FNC announced that its opening night feature Sophie Dupuis' Souterrain – which was previously set to make its world premiere as a physical screening – would kick off the festival as a free FNC x YUL Ciné-parc screening and that its other drive-in events would remain.
The Canadian films taking part in the festival online include: FNC's closing night presentation, My Salinger Year (Canada/Ireland) which will be available virtually for 24 hours on Oct. 17; Bruce LaBruce's Saint Narcisse; Dennis Hopper's Out of the Blue (Canada/U.S.); Pierre Falardeau's Octobre; Michel Brault's Les Ordres; Dusty Mancinelli and Madeleine Sims-Fewer's Violation; Kaveh Nabatian's Sin La Habana (Canada/Cuba, world premiere); Olivier Godin's Il n'y pas de faux métier ("There Are No False Undertakings"); and Mike Hoolboom's Judy Versus Capitalism. Il n'y a pas de faux métier, Sin la habana, Violation and Judy Versus Capitalism are among the titles in the festival's national competition.
Further, FNC's online programming sees the festival offer FNC Explore programming accessible online through HTC Vive's Viveport platform and its FNC Forum conference will run online from Oct. 7 to 18. The forum will include a masterclass by My Salinger Year's Falardeau presented by the DGC (Oct. 16 at 11 a.m.) and a virtual masterclass with Uri and Michelle Kranot (Oct. 17 at 10 a.m.).
New for 2020 is the First Cut Lab FNC Montreal presented by Netflix. Previously announced, the program was created because of the coronavirus and is designed to offer three Canadian feature films "stopped by COVID at the level of post-production," an initiative to transform this time into something constructive, according to Deltruc.
Presenting a rough cut of their project for expert feedback, the three films selected include: director Patrice Laliberté and producer Julie Groleau's Très Belle Journée; Caroline Monnet and producer Catherine Chagnon's Bootlegger; and Ariane Falardeau St-Amour and Paul Chotel's La Perla with producers Omar Elhamy, Simon Allard and Jeanne Dupuis.
Looking forward, Deltruc noted that if the program is successful, the festival would see about offering the opportunity again.
Touching on the overall experience, Deltruc told Playback Daily that he's convinced that everything FNC has done this year is a learning and growth experience for the festival.
"Everything we passed through is there now," he says, noting that now that the digital platform the festival built can be used year-round to increase FNC's visibility.
"I think it's one of our biggest responsibilities to be there and to continue to fight for that. To continue to make cinema alive," he says.