22 Minutes rolls on 28th season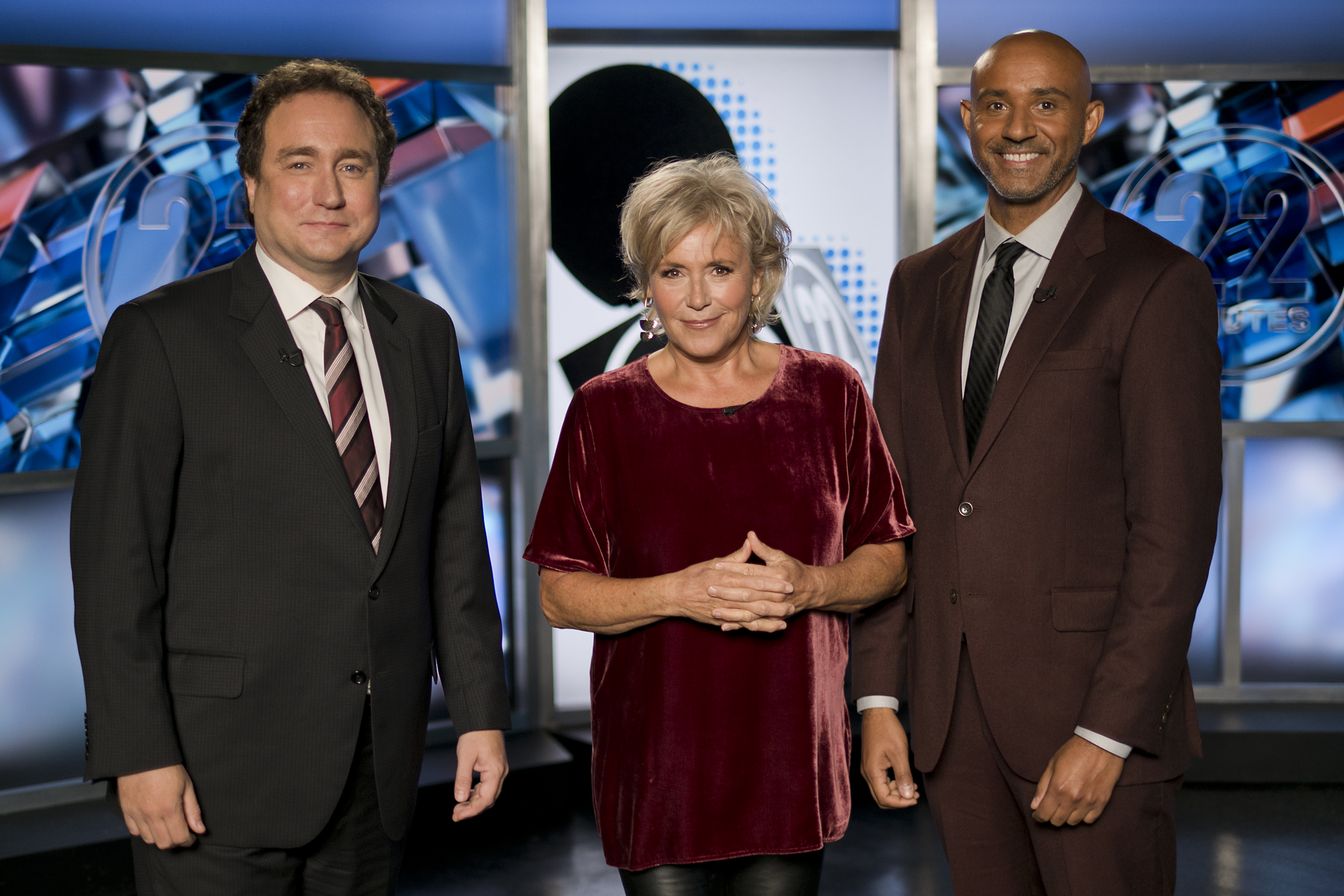 Operating with two writers rooms in different provinces, the comedy's new season will see a dedicated team in the U.S. covering the 2020 presidential election.
Changes are afoot for This Hour Has 22 Minutes (19 x 30 minutes).
Now in production on its 28th season, the Nova Scotia-shot Canadian comedy produced by IoM (Island of Misfits) Media – which is set to return this Tuesday, Oct. 6 at 8:30 p.m. on CBC and CBC Gem – has updated its team structure.
Of note, the satire show has created two writers' rooms, one in Halifax and another in Toronto, to adapt to COVID-19 restrictions, according to a press release.
This Hour's Halifax room consists of Heidi Brander, Jordan Foisy, Aisha Brown, Aba Amuquandoh, Nadine Bhaba, Isabel Kanaan and longtime cast members Mark Critch, Cathy Jones and Trent McClellan. The show's Toronto team includes: Adam Christie, Alexander Saxton, Jeremy Woodcock, Nigel Grinstead, Meg Mackay, Brandon Ash Mohammed, Allesandra Vite and Leonard Chan. Additionally, writers Kevin Shustack, Matt Wright, Sophie Buddle and Mayce Galoni will work remotely.
Notably, longtime cast member Susan Kent has moved on to new projects, according to a release. The actor and writer has appeared on the show since 2012 and is expected to return for guest appearances throughout the season. Kent's other recent credits include Spinster, Little Dog and Trailer Park Boys: The Animated Series.
Finally, This Hour – which is now the the longest-running comedy in Canadian history, according to a release – will have a dedicated team in the U.S. to cover the 2020 American presidential election for the first time. A production team comprised of Nik Sexton, Tom Stanley and Jon Sturge will contribute weekly pieces to the show.
Executive producers include Michael Donovan and Mike Allison, while producers include Carl Gosine, Dana Landry, Meaghan Clark and Tracey Jardine. Directors include Jocelyn Corkum, Steve Wright, Mike Fly, Warren P. Sonoda and Allison Johnston.
This Hour joins a number of CBC series that have recently gone to camera, including Burden of Truth, Workin' Moms, TallBoyz, Lady Dicks, Coroner and Kim's Convenience.
Image courtesy of Corey Isenor