Clement Virgo has already claimed his place in film and TV history
The director, writer and producer will be given the Award of Excellence from the Reelworld Film Festival for his body of work, but with an upcoming miniseries with the Obamas in the works, his career has far from peaked.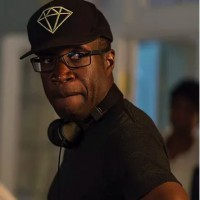 With projects with Oprah Winfrey and the Obamas under his belt, Canadian director, writer and producer Clement Virgo now has one more distinction to add to his resume – the Reelworld Film Festival has named Virgo the recipient of its 2020 Award of Excellence.
Founded in 2005, the rare achievement "recognizes remarkable individuals whose lifetime of work, passion and determination has significantly contributed to increasing diversity in Canada's film, television, and media industry." The last filmmaker to receive the award was Aftab Shivdasan in 2009, with past recipients including Graham Greene, Charles Burnett, Leonie Forbes and Shabana Azmi.
Virgo told Playback Daily that he is "proud" to receive the award from Reelworld, which he'll officially receive in a virtual awards ceremony on Oct. 19, having attended since the festival's inception 20 years ago. "[Reelworld founder] Tonya Williams is a force; she understands the mandate to promote and support Black, Indigenous and people of colour, and Reelworld has been a forerunner of that," he says.
Virgo, who was born in Jamaica before moving to Canada in the 1970s, claimed his place in Canadian film and television history with his debut feature Rude as the first film directed by a Black Canadian to premiere at the Toronto International Film Festival.
His record setting didn't stop there. Virgo debuted the CBC miniseries The Book of Negroes in 2015, an adaptation of the novel of the same name by Lawrence Hill, which he produced with longtime filmmaking partner Damon D'Oliveira, whom he met at the Canadian Film Centre.
The series, which Virgo directed and co-wrote with Hill, brought in a rating of 1.7 million – the highest-rated drama for CBC since the premiere of Road to Avonlea in 1990. Since then the only Canadian drama to see similar success is CTV's Transplant, which debuted this year to 1.3 million viewers and grew to 1.7 million in its season one finale.
The success of The Book of Negroes "proves that Canadians are interested in their own history," according to Virgo, saying that there's no need to separate Black history from Canadian history.
"When [audiences] see a show like The Book of Negroes and they follow the journey of someone like [lead character] Aminata Diallo, it shows we have a collective humanity that people want to see and learn more about. This summer, I think, proves that in some ways," says Virgo, referring to the Black Lives Matter movement, which grew in response to the deaths of Black Americans such as George Floyd and Breonna Taylor.
Virgo is part of the growing call in Canada's film and TV industry to put an end to the systemic racism that silences underrepresented voices. He was among a group of more than 50 Black filmmakers in Canada to sign a letter to Heritage Minister Steven Guilbeault calling for "real transformative change" and the opening of a Black Screen Office.
"It's an opportunity to change the ecosystem and to include a much more diverse set of stories and decision-makers," says Virgo, adding that the U.S. has been ahead of Canada in terms of TV series that centre non-white narratives, in spite of Canada's reputation as a diverse country. "Our [film and TV] institutions should represent that diversity."
Virgo worked on a number of U.S. hits himself – his directing credits include The Wire, Empire, and American Crime. Among his most recent series is Greenleaf, which he directed and executive produced alongside iconic media mogul Oprah Winfrey. Virgo came onto her radar after Winfrey saw his work on The Book of Negroes.
And he's far from over – Virgo has a number of projects in the works, including his next feature film, Brother, based on the novel by David Chariandy, which he optioned with D'Oliveira. The film had initially been planned to shoot this summer in Toronto, but was delayed due the COVID-19 pandemic.
Also on his slate is an eight-part Netflix miniseries produced by Michelle and Barack Obama's Higher Ground prodco, with hopes to film in Toronto in spring 2021. He says his track record with series like Greenleaf attracted the Obamas to the project, which he had developed with writer Callie Khouri and producer Juliana Maio for over a year before pitching to production companies.
"It's been a 20-year journey of slowly building a career, working for various networks and studios in Canada and the U.S., and now streamers, and I hope to have it continue," he says.