Ontario government invests $1.3M as it pivots funding support for export, development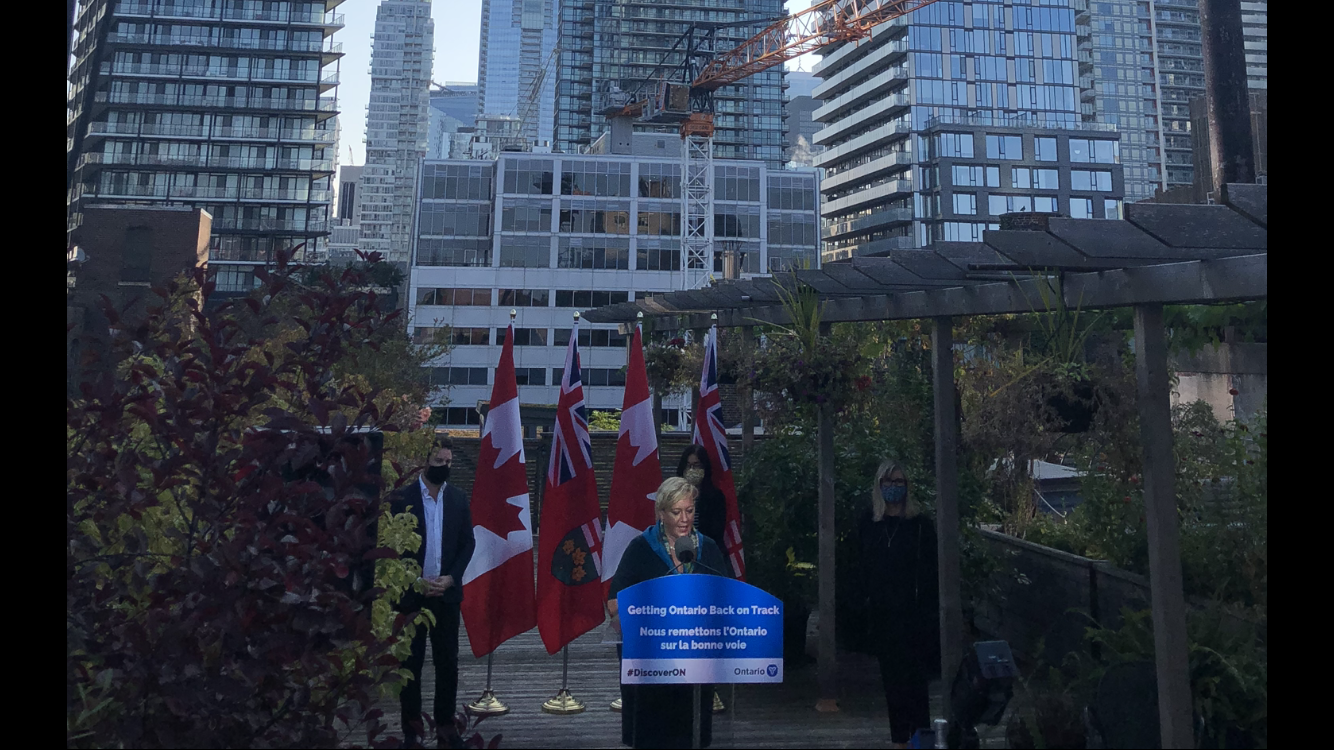 Given travel restrictions related to the pandemic, Ontario Creates has adapted a number of programs to focus on virtual business activities.
The government of Ontario is investing around $1.3 million to stimulate export, development and digital media activities as the province looks to rebound from the impact of the novel coronavirus pandemic.
Through the cash injection, announced today (Sept. 28) by Minister of Heritage, Sport, Tourism and Culture Industries Lisa MacLeod, the government will provide a total of 99 organizations with funding via Ontario Creates.
Given travel restrictions related to the pandemic, Ontario Creates has adapted these programs to focus on virtual business activities.
Sixty-seven projects will receive a share of around $600,000 through the Film and TV Export Fund, which supports development activities including market attendance and targeted sales trips.
Twenty organizations will receive $435,000 through the Industry Development Program, which is geared toward helping companies expand skills, business capacity, market share, sales and innovation. One of the recipients through this stream is Toronto Reel Asian International Film Festival, which has received funding support to help its annual festival festival to shift online this year.
Meanwhile, 12 companies shared around $170,000 through the Interactive Digital Media Fund's Marketing Support and Global Market Development stream.
"When the COVID-19 pandemic began, Ontario's heritage, sport, tourism and culture industries were among the first and hardest hit. They will take the longest to recover, but will play an important role in our economic and social recovery," said MacLeod, adding that "the success of Canada's own Schitt's Creek at the 2020 Primetime Emmy Awards is proof of the importance and status of Ontario's film and TV sector."
Shaftesbury chairman and CEO Christina Jennings, who was also present at the announcement, looked to future Canadian projects receiving acclaim on the world stage.
"Everybody is talking about Schitt's Creek. I'm going to say that this time next year we're all going to be talking about Trickster, shot in North Bay and coming soon to CBC. The funds that the minister is talking about today are going to make sure a show like Trickster is seen around the world and sold around the world," she said.
Elsewhere, MacLeod said the film and TV advisory committee established earlier this year is continuing to work on ways to streamline the provincial tax credit system to create efficiencies and reduce red tape.