CBS All Access greenlights Canadian comedy docuseries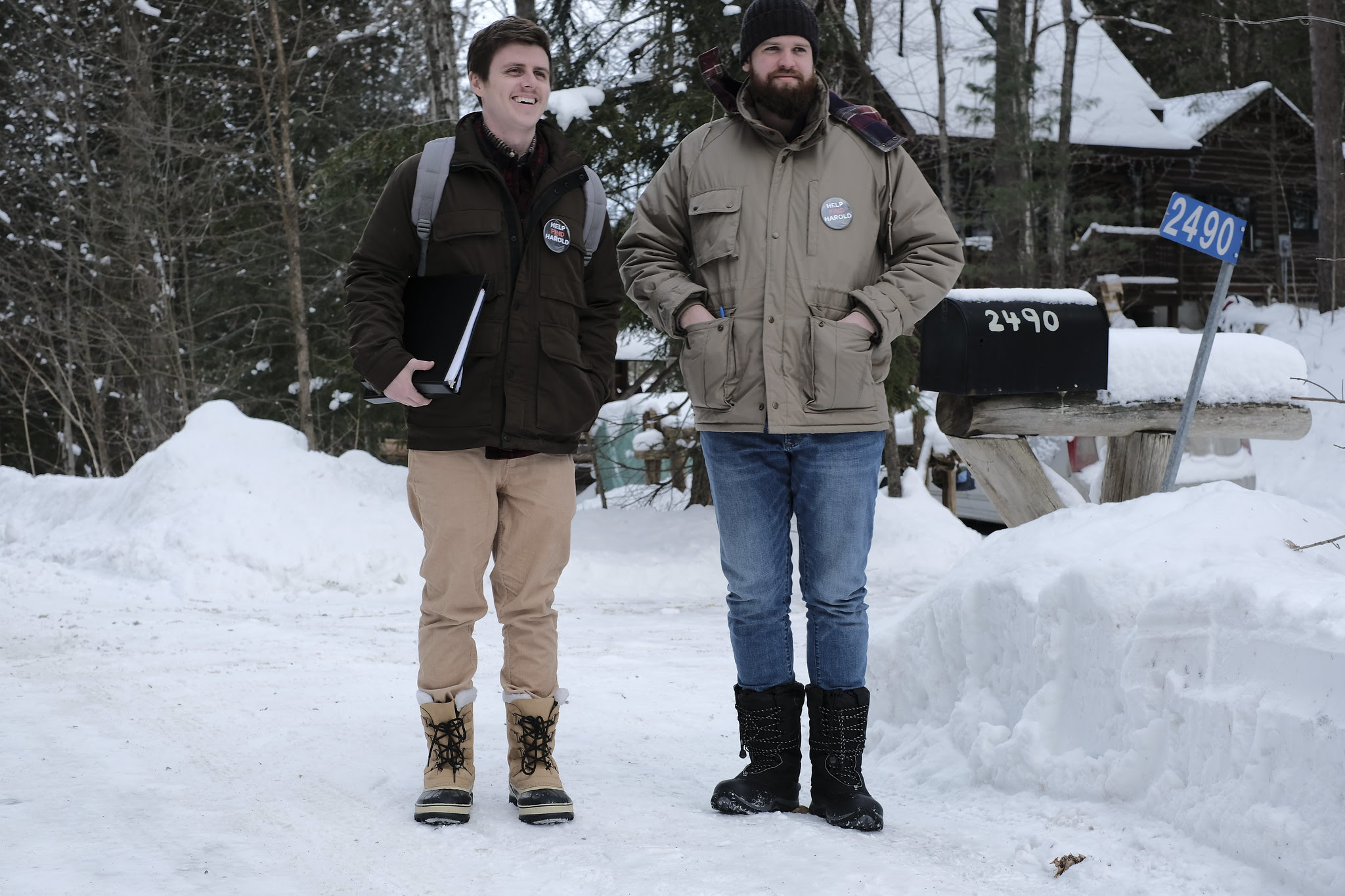 For Heaven's Sake is produced by Muse Entertainment, in association with CBC, and features two comedians as they take on a real-life missing person cold case.
CBS All Access has commissioned For Heaven's Sake, a Canadian comedy docuseries from filmmakers and amateur detectives Mike Mildon and Jackson Rowe.
Montreal-based prodco Muse Entertainment is the producer on the series, in association with CBC Gem, Funny or Die and CBS Television Studios. Muse's Jonas Prupas and Courtney Dobbins are executive producers alongside creators Mildon and Rowe, American Vandal creators Tony Yacenda and Dan Perrault and Funny or Die's Joe Farrell. Tim Johnson directs the series.
Armed with a camera and zero crime solving experience, Mildon and Rowe (pictured above) mix comedy and the documentary format in For Heaven's Sake to help solve a real-life 86-year-old cold case – the disappearance of Mildon's great-great uncle Harold Heaven in a remote Ontario cabin. Production on the documentary led to a possible excavation on remains in Minden, Ont., last month.
The series is an expansion of the streaming service's comedy slate, according to Julie McNamara, EVP and head of programming at CBS All Access. Parent company ViacomCBS recently announced the streamer will be rebranded as Paramount + in 2021.
This is the second Muse Entertainment-produced docuseries in recent months. It was announced in August that Muse Entertainment would board season two of the Shudder series Cursed Films as one of the production companies.