A decade of seismic change: Netflix Canada turns 10
To mark the milestone, Playback went back into the archives to chart some of the biggest stories involving the streaming giant and its Canadian operations.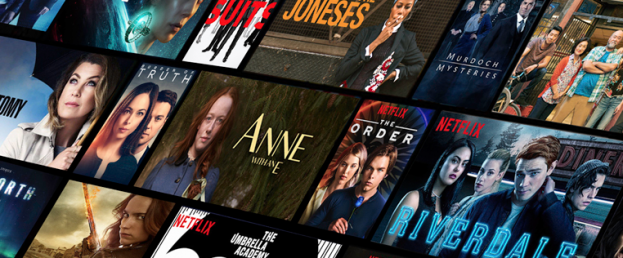 Last week marked a decade since Netflix officially launched in Canada, initiating a paradigm shift in how content is created, produced and consumed.
Oft described as the closest "frenemy" of the domestic TV and film market, the streaming service's 10 years in Canada have been typified by some hugely successful shows, hundreds of millions of dollars in local spending, an at-times adversarial relationship with domestic broadcasters, fruitful collaborations with those same broadcasters, and a growing domination in the race for eyeballs.
To mark the milestone, Playback went back into the archives to relive some of the biggest stories involving the streaming giant. Below is a by-no-means-comprehensive timeline of some of the most memorable events, shows and deals involving the Los Gatos, Calif.-based company.
Of the anniversary, Netflix co-CEO Ted Sarandos said: "In the 10 years since Canadians first welcomed Netflix into their homes, we've been thrilled to share so many great stories with our members and to bring some great Canadian entertainment to the world. Today Canada stands as one of our most important production centres, and we look forward to many more years of supporting local creators and bringing members more of the stories they love."
September 2010 - Netflix expands outside the U.S. for the first time: On Sept. 22, Netflix branched outside the U.S. for the first time and officially launched in English Canada. At launch, the Canadian version of the service cost $7.99 and carried licensed film and TV titles including Superbad, Slumdog Millionaire, The Notebook, Mad Men and Trailer Park Boys.
At a press conference in Toronto, Reed Hastings compared the then-nascent service to traditional TV by saying: "We're like a bicycle compared to their car." By early 2011, Netflix – or "Netflix.ca" as it was more commonly referred to – said it hoped to have around 900,000 Canadian subscribers by March 2011. From 2010 to 2012, the company, which was still almost two years away from being profitable within the Canadian market, built its business model around acquiring content.
It isn't long before Canadian companies start calling for the CRTC and government to regulate the service by imposing mandatory Cancon spending quotas. Ten years, three CRTC chairs (and one interim chair) and five Heritage ministers later, it's still one of the most dominant conversations within the Canadian industry.
January 2012 – Connecting with audiences: Estimates suggest Netflix's Canadian subscriber base has grown to around 1.2 million, while its total international membership (outside the U.S.) is pegged at 1.86 million.
July 2012 – Canadian service becomes profitable: Almost two years after launching in Canada, Netflix confirms that its Canadian service has become profitable for the first time.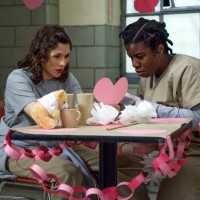 2013 – Move into original content changes the game: While not a Canada-specific move, Netflix's move into original content in 2013 with House of Cards, Orange is the New Black (pictured), Toronto-shot Hemlock Grove and other premium dramas represented the beginning of a seismic shift in the way content was consumed, transforming the Canadian industry permanently. In April 2013, the streamer said it had earmarked "less than 10%" of its content spending budget on original production." At the time, 10% equated to roughly US$200 million of its $2-billion annual budget, which was still largely focused on acquired titles.
By 2014, Canadian broadcasters – along with broadcast entities across the globe – prepared to launch rival services to compete with Netflix. First, in November 2014, Rogers Media and Shaw Media partnered to launch shomi, with then Rogers Media president Keith Pelley questioning whether the new Canadian service would also not be subject to Canadian regulation. Bell Media launched its OTT service Crave the following month. Shomi was forced to shutter two years later, while Crave has grown to include 2.8 million subscribers.
September 2014 – CRTC stand off: As part of the Let's Talk TV hearings, Netflix went before the CRTC to face questions from then chair Jean-Pierre Blais. During the hearing, Corie Wright, the streamer's director of global public policy, was not prepared to share sensitive information regarding Netflix's Canadian and international operations, leading the CRTC to eventually write Netflix's intervention and supporting documentation out of the public record for the Let's Talk hearings altogether.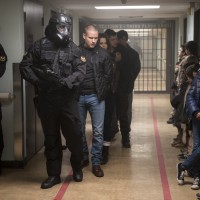 2014 - The partnerships begin: In late 2014, Rogers Media partnered with Netflix on the Don Carmody Television-produced series Between. In what became a common deal structure, the Canadian broadcaster and Netflix co-financed the project, with Rogers taking Canadian rights and Netflix taking the rest of the world. Later came titles including Jason Momoa-starring Frontier (with Bell Media), Anne With an E (CBC), Alias Grace (CBC) and Travelers (Corus Entertainment).
September 2017 - Half-billion dollar investment: Following the release of the Creative Canada Policy Framework, overseen by then Heritage Minister Mélanie Joly, Netflix made a commitment to invest $500 million in Canada over a five-year period. The deal caused a significant amount of confusion when it was first announced, as many were unclear on whether this was a commitment to spend a half-billion dollars on Canadian content or service productions filmed in Canada. At the time, many industry watchers pointed out that Netflix would likely exceed that commitment with ease. This proved to be the case, with the streamer announcing last year it had fulfilled its $500-million, five-year commitment within two years.
2018 -The commissioning model evolves: In 2018, the Netflix commissioning model started to expand, with the streamer forging new deal structures that bypassed the Canadian broadcasters in favour of directly commissioning projects from Canadian prodcos. Among the series greenlit in this way are Halfire's Another Life, Thunderbird's The Last Kids on Earth, High Park Entertainment's V-Wars and a trio of projects from Nomadic Pictures: I-Land, werewolf drama The Order and supernatural drama Wu Assassins.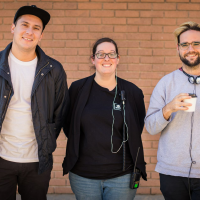 November 2018 - First feature film greenlight out of Quebec: Netflix greenlights the indie feature Jusqu'au déclin (The Decline), its first-ever film commission from Quebec. As of May 2020, Netflix says the film had been viewed by 21 million households.
2019 – Broadcasting Act review shifts into higher gear: As the review of the Broadcasting and Telecommunications Acts has entered its latter stages, calls from the Canadian screen sector for Netflix to contribute to the creation and promotion of Cancon have grown stronger. This was typified by the submissions put forth by a variety of industry organizations calling for Netflix to contribute to the funding of Canadian content. For its part, Netflix said  "it's not clear what purpose would be served by regulating foreign, global online services as 'broadcasters' in Canada" in its own submission.
February 2019 – Netflix begins to establish 'hubs' across Canada: As the streamer's content pipeline has grown, so too has its need for studio space. In 2019, it began to establish a more permanent presence across Canada, inking a pair of multi-year leases with Pinewood Toronto Studios and Cinespace. The announcement of these long-term leases came more than a year after Netflix took a long-term lease at the newly built Martini Film Studios in British Columbia's Lower Mainland – a studio space it still occupies today. More recently, just last week, Netflix revealed it had inked another multi-year lease agreement with Canadian Motion Picture Park (CMPP), giving it control of around 178,000 square feet of studio space in Burnaby, B.C.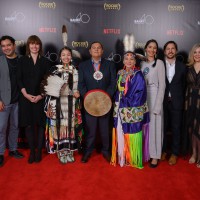 BANFF 2019: Netflix unveils trio of development programs for Indigenous creators: In June 2019, at Banff World Media Festival, Netflix unveiled a trio of partnerships – with the Indigenous Screen Office (ISO), Wapikoni Mobile and imagineNATIVE – to support Indigenous creators across Canada. The initiatives were part of a $25-million development fund for underrepresented Canadian creators first unveiled as part of the Creative Canada Policy Framework. In attendance at the announcement was the second cohort from the Netflix-BANFF Diversity of Voices Initiative, a professional springboard for 100 Francophone, Indigenous and women creators from across Canada.
November 2019 - Anne With an E cancellation sparks social media storm: The cancellation of Anne with an E (Northwood Entertainment), a co-commission from CBC and Netflix, after its third season came as a shock to many – particularly its international fanbase, which has continued to campaign for the return of the series almost a year after the cancellation was revealed. While many theories have circulated in the time since, the exact reason for the lack of a fourth season is still somewhat shrouded in mystery. Ten months after the fact, the hashtag #renewAnneWithAnE is still all over Twitter, while a change.org petition has racked up 1.34 million signatories to date.
December 2019 - Subscriber numbers, revenues revealed in SEC filing: While it has typically been difficult to find Canada-specific data related to Netflix, a U.S. Securities and Exchange Commission (SEC) filing from last December contained some illuminating figures about the size of the streamer's Canadian subscriber base and revenues. According to the filing, Netflix earned an estimated $780 million in revenue from Canada in the first three quarters of its 2019 fiscal year, meaning its full-year revenue is likely to have been in the region of $1 billion in 2019. The filing also revealed its revenue was approximately $835 million in 2018 and $668 million in 2017. As of Sept. 30, 2019, its Canadian membership was 6.5 million.
July 2020: Netflix makes waves with the announcement of a virtual pitch day for English-language producers and creators. The move was so popular that Netflix had to reopen the submission window after the volume of applicants overloaded the system ahead of the initial deadline.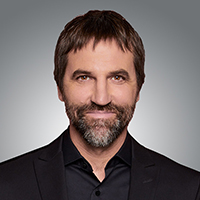 Fall 2020 - What comes next? With Minister of Canadian Heritage Steven Guilbeault (left) set to table updated legislation over the next few weeks, Netflix will once again be front and centre as the industry waits eagerly to see whether foreign-based streaming services will be mandated to contribute to the creation, production and promotion of Canadian content. The details of that bill will likely have a foundational impact on how all OTT services operate within the Canadian market over the next decade and possibly beyond. Watch this space.
Main image courtesy of the Canadian Film Centre