Canadian Academy steps towards 'creating a more equitable Canadian media industry'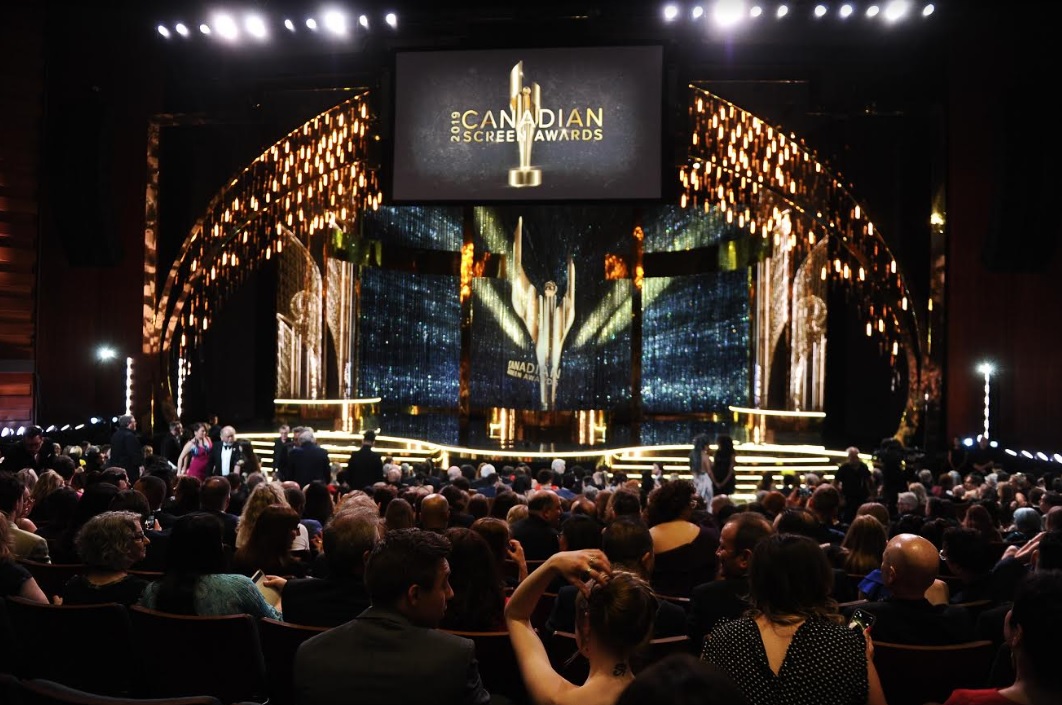 The organization has introduced the WarnerMedia x Canadian Academy Global Access Writers Program, a new rule for Indigenous content and a pledge to report annually on its diversity.
The Academy of Canadian Cinema & Television has revealed a number of changes including new metrics, initiatives and partners that "mark an important step towards creating a more equitable Canadian media industry."
Introduced today (Sept. 25), the Canadian Academy has unveiled the WarnerMedia x Canadian Academy Global Access Writers Program – a new multi-year talent development program a part of WarnerMedia's recently announced Global Access Programs initiative.
Focused on experienced and under-represented Canadian writers, the initiative will equip these creatives with connections and exposure to WarnerMedia executives, creators and opportunities, according to a press release. Administered by the Academy, the program is supported in collaboration with Telefilm Canada. A spokesperson for the Canadian Academy told Playback Daily that more details will be announced in the near future.
As well, the Academy has created a new rule for Indigenous content which will take effect for the 2021 Canadian Screen Awards season.
In support of the Indigenous Screen Office (ISO) and narrative sovereignty for First Nation, Inuit and Métis communities, the Academy said that when work being submitted focuses on an Indigenous story or is from an Indigenous perspective, applicants must declare that a minimum of two thirds of above the line talent identify as Indigenous; or that the prodco behind it is majority Indigenous-owned.
The Academy also said that when work tells a story from a non-Indigenous perspective and includes Indigenous content, applicants must disclose that they have read the On-Screen Protocols & Pathways Media Production Guide and provide written documentation of how the production respectfully engaged Indigenous community leadership; followed community protocols for permissions and consent; and maintained a respectful work environment for Indigenous crew members.
And in terms of the Academy's commitment to addressing systemic racism, the organization has announced the Equity & Inclusion Fund which has been created to ensure cost is not a barrier to under-represented industry professionals interested in Canadian Academy events. "This fund will provide need-based assistance for submission fees, gala tickets, and membership dues to those who require it," said a press release.
Led by board chair John Young and vice chair Anne Marie La Traverse, who provided seed funding for applicants for the 2021 CSAs, the fund will also underwrite online professional development training around diversity for members.
As well, the Canadian Academy's board of directors have also formed an equity committee to help develop and monitor anti-racism and equity policies.
A Canadian Academy spokesperson told Playback Daily that current members on the equity committee include board members Maxine Bailey, Tracey Deer, Jennifer Dettman and Canadian Academy CEO Beth Janson, programming assistant Maria Pilar Galvez, communications manager Lora Maghanoy and talent development programs assistant Nicole Singh. Its members have already begun meeting.
Additionally, following 10-year terms on the Academy's board of directors, Prospero Pictures president Martin Katz and Cineplex chief legal officer Anne Fitzgerald have stepped down.
New members joining the board of directors include: actors, B.L.A.C.K founders and brothers Shamier Anderson and Stephan James; Touchwood PR founder and owner Andréa Grau; Jennifer Hollyer Agency president Jennifer Hollyer; and producer/actor Tina Keeper. Of note, Keeper was honoured with the Academy's Earle Grey Award in 2020 and James received the Academy's inaugural Radius Award in 2019.
Starting this year, the Academy will also annually report on the diversity of its board of directors, membership, panelists and guest speakers at Canadian Academy events. Currently, it said, the board is 50% female and 38% of board members identify as Indigenous (10%), Black (14%) and a person of colour (14%). The Academy also said 51% of panelists and guest speakers identified as people of colour (34%), Black (12%) or Indigenous (5%). A spokesperson confirmed these board member figures include the newly announced board appointments.
"In the midst of a tumultuous year, the Canadian Academy has undergone an important period of reflection to determine the organization we currently are, and who we want to be in the future," said Janson in a statement. "These programs, committees and new appointments to our board of directors mark an increased commitment to equity and meaningful change, and we are only getting started."