Heritage unveils $50M short-term compensation fund to ease insurance crisis
The new fund, to be administered by Telefilm, will cater to independent production companies owned and controlled by Canadians, said Heritage Minister Steven Guilbeault.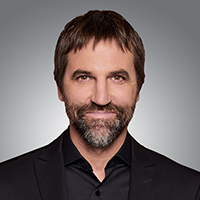 The Department of Canadian Heritage has unveiled a $50-million short-term compensation fund for Canadian audiovisual productions that have been unable to resume due to a lack of COVID insurance.
Telefilm, along with the CMF, will administer the fund, which will cater to independent production companies owned and controlled by Canadians, Heritage Minister Steven Guilbeault said Friday.
The maximum compensation will be $1.5 million in the case of a temporary interruption and $3 million in the case of a complete shutdown of production.
Guilbeault added that the fund will hopefully open within the next few weeks, with Telefilm shortly set to release the eligibility guidelines. "We really want this fund to be in operation as soon as possible, so we are literally running to put this together and in operation as soon as possible," he said.
In a statement issued after the Heritage announcement, Telefilm noted that "several stages must be taken by the federal government before this new fund is officially launched." No exact timeline has been set for when the fund will open.
The announcement comes two days after the federal government's throne speech and a week after the CMPA said that more than $1 billion of Canadian production hangs in the balance if an insurance solution is not found.
The newly announced fund is half of what the CMPA proposed in June, when it asked the federal government to implement a $100-million backstop to help projects return to production.
When asked if the $50-million fund will be enough, Guilbeault reiterated that this fund is a short-term measure, and that other measures could be forthcoming as the situation around the pandemic and the return to work unfolds.
"This is a short-term fund. We know it will help the sector for the coming months. We will be looking at the evolution of the situation very closely and if we need to do more to help the sector, as we have throughout this pandemic, we will continue to do that," he said.
Last week, the CMPA sounded the alarm on the extent of the insurance issue, stating that around 62% of producers were concerned they could lose their 2020 slate entirely if a solution wasn't found soon. In total, 214 camera-ready projects are currently stalled because they are unable to proceed with coverage for COVID-19-related delays, stoppages and cancellations.
Following the announcement of the fund, the CMPA issued a statement applauding the fund's introduction. "We thank Minister Guilbeault and the federal government for today's announcement of this much-needed fund, which will help hundreds of camera-ready Canadian film and TV projects move forward after months of uncertainty," said CMPA president and CEO Reynolds Mastin in a statement. "The swift implementation of a workable program is now mission critical, to safeguard thousands of jobs in jeopardy. We look forward to working with the Minister, Telefilm and other industry stakeholders, to ensure the launch of this new funding measure as soon as possible."