Monkey Beach's 10-year journey from print to screen
Director and producer Loretta Todd shares the importance of shooting the film in a Haisla community and how Indigenous filmmakers are fighting for a sustainable indie film culture in Western Canada.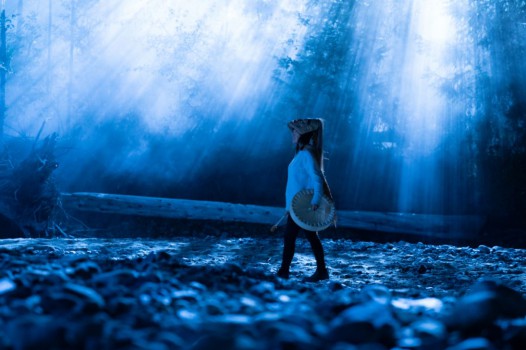 It's been a 10-year journey for Loretta Todd to bring her feature-length directorial debut Monkey Beach from print to screen.
The supernatural-themed feature film, co-written, directed and produced by Todd (pictured, bottom right), is set to world premiere today (Sept. 24) – both virtually and in-cinema – as the opening film of the Vancouver International Film Festival, which runs until Oct. 7.
Produced by Todd's Mama-oo Pictures and Reunion Pacific Entertainment, Monkey Beach tells the story of a young woman from the Haisla Nation in Kitimaat, played by Grace Dove, who returns to her home to save her brother from a terrible fate she's had visions of since childhood. It's also set to screen at the Calgary International Film Festival.
Monkey Beach is based on the debut novel of the same name from Eden Robinson, and is one of two Robinson adaptations to screen for audiences this fall. Her novel Son of a Trickster has also been adapted into a CBC drama series by Michelle Latimer and Tony Elliot, and recently had its world premiere at the Toronto International Film Festival. Todd produces the film alongside Patricia Poskitt, Jason James, Matthew O'Connor and Lisa Richardson.
Todd had initially imagined Monkey Beach as a mini-series, but couldn't get a broadcaster to come on board. It evolved over years into a feature film and was finally able to go into production in 2018, thanks in part to pre-sales from APTN, CBC and The Movie Network (now rebranded under the Crave name), as well as financing from Telefilm and the Harold Greenberg Fund.
The film also received local support from the Haisla community under the Nechako-Kitamaat Development Fund, since the production was filmed on location in Kitimaat, rather than Vancouver.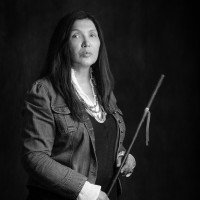 "It was really critical to me that the film be made in Kitimaat, because that's where the story came," Todd told Playback Daily, noting the story was "so intensely from the land" and inspired from Robinson's early life growing up there.
It was also an opportunity to give back to the community itself, according to Todd, something entrenched in the Indigenous value system of reciprocity and redistribution of wealth. They were able to support local businesses such as hiring local fishing boats, rather than out of Vancouver. And the community itself gave back, with locals taking time to join the crew and helping navigate the terrain safely while filming.
It would be another two years before Monkey Beach made it out of post-production, with Todd narrowly missing the submission deadline for TIFF due to final changes to its VFX. The festival did accept it under its first-ever Industry Selects market, with a select number of titles available for global buyers to view. So far Todd says there's been a lot of interest from buyers in Japan, which she attributes to the influence Japanese cinema has had on her directorial style, and potential buyers in the U.S. and parts of Europe.
It wasn't the film's first experience in the global market either. Telefilm invited Todd to preview a sizzle reel of the film to distributors and sales agents at its First Look initiative in L.A. while Monkey Beach was in post-production. Now that the film completed, Todd says the work now begins to follow up and secure potential sales.
As Todd's journey with Monkey Beach reaches that crucial next step, her hope is that the festival success she's seen so far demonstrates that films made by the Indigenous community and that reflect their culture are commercially viable and competitive in the global marketplace.
"I think that a critical thing about Indigenous production is that we never really separated art and commerce in the way that Western culture did," says Todd. "It's not to say that we didn't have a wage-based economy or cash-based economy, but artists were supported because they were seen as doing a service to the community. So I like to think, as Indigenous filmmakers, we can create an economy around our art, our storytelling and cultural expression without compromising that art and cultural expression."
Todd has been working in B.C. to advocate for productions that are created by 100% Indigenous-led companies. She's helped lead the way with her APTN children's series Coyote's Crazy Smart Science Show, where she employs a number of Indigenous crew members in local communities – something that helped the series stay in production during the COVID-19 pandemic – and with the IM4 VR/AR Lab at the Emily Carr University of Art + Design, teaching students of all ages and making the rapidly expanding tech accessible to the community.
It's work she says may help the Western Canadian film industry become more sustainable as a whole, where service production looms large over independent filmmaking. "I think the Indigenous production community here would like to be leaders on that and see how we can further that [domestic production culture]."
Making that possible is ingrained in the Indigenous value system of reciprocity and redistribution of wealth, according to Todd, and part of an "ever-expanding circle" of Indigenous members joining the film community, which includes their elders, and not just young up-and-comers. "To try to bring that kind of system into play into an economic model, a capitalist model, isn't easy," she says. "But I think that it's coming upon us as Indigenous people to come up with those kinds of strategies. It's not just 'next;' it's a continuum, you know, and the continuum doesn't differentiate between past and present."
Image of Monkey Beach by Ricardo Hubbs