Burden of Truth back on the case in Winnipeg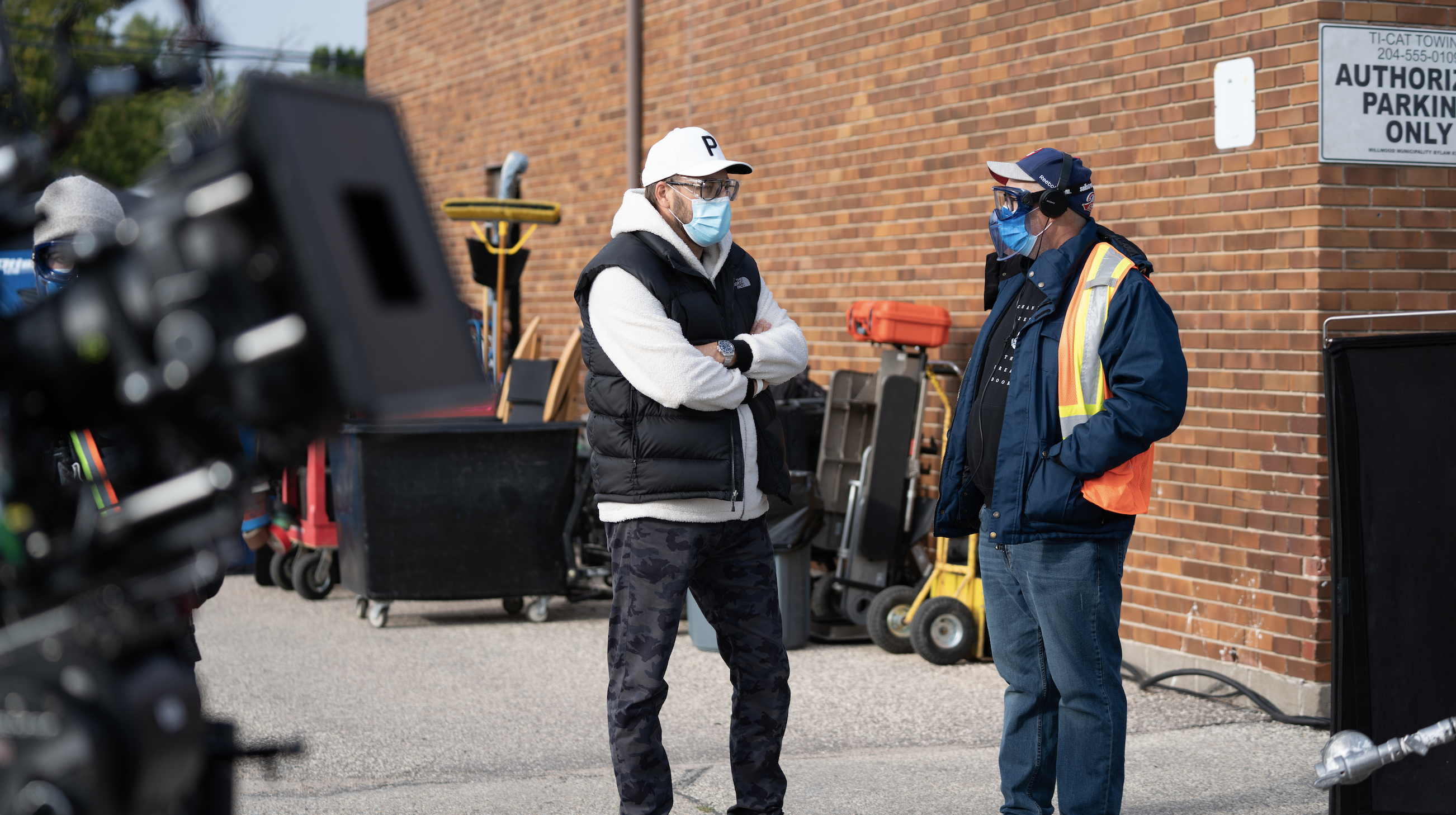 Season four of the legal drama sees creator Brad Simpson serve as co-showrunner alongside Adam Pettle for the first time.
CBC legal drama Burden of Truth (8 x 60 minutes) is back on the scene.
Produced by ICF Films, Eagle Vision and Entertainment One (eOne), production is now underway on the show's fourth instalment in Winnipeg.
Created by Brad Simpson (Rookie Blue), the CBC original series stars Kristin Kreuk (Smallville) – who also serves as executive producer – as Joanna Chang, a big city lawyer who returns to her hometown to take on a case that will change her life forever. The series, which is also broadcast on The CW in the U.S., is set to shoot until late fall.
Renewed this July, this latest instalment of the drama sees Simpson credited as co-showrunner alongside Adam Pettle (Nurses) for the first time. Pettle has served as showrunner since Burden of Truth's freshman season.
With each season revolving around a new legal case, season four will see lawyers and new parents Joanna and Billy (played by Rookie Blue's Peter Mooney) step in to protect a local woman's home when a mining company reopens a dormant mine outside of town, leading Kreuk's character to confront a long-buried secret and try to protect her future.
Alongside Simpson, Kreuk and Pettle, executive producers include Ilana Frank (Nurses), Linda Pope (Nurses), Jocelyn Hamilton (Cardinal) and Kyle Irving (Taken). Lisa Meeches (Taken) is a co-executive producer alongside second unit director Tyson Caron (Lovesick).
Writers for this season include Simpson, cast member Meegwun Fairbrother, 2019 Playback 5 to Watch recipient Madison Thomas, Eric Putzer, Shannon Masters, Hayden Simpson and Felicia Brooker.
Behind the camera, Trickster co-creator, executive producer and director Michelle Latimer – who recently won TIFF's People's Choice Documentary Award and the Amplify Voices Award for Best Canadian Feature for her documentary Inconvenient Indian – is a director. Thomas (Taken) is also a director alongside Doug Mitchell (The Pinkertons) and Kelly Makin (Flashpoint).
In addition to Kreuk and Mooney, other returning cast members include Star Slade (Frontier), Fairbrother (Mohawk Girls), Anwen O'Driscoll (Emerald Code), Eugene Baffoe (Ruthless Souls), Skye Pelletier (Taken) and Paul Essiembre (Chloe). New additions for this season include Brynn Godenir (The Middles) and Cherissa Richards (A Dog's Journey).
Burden of Truth is produced with the participation of the CMF and Manitoba Film and Music with the assistance of the the Government of Manitoba – Manitoba Film & Video Production Tax Credit, the Ontario Film and Television Tax Credit and the Canadian Film or Video Tax Credit. Notably, the series is the latest in a long line of CBC series that have recently gone to camera. For instance, yesterday (Sept. 23) saw comedy Workin' Moms roll on its fifth season in Toronto. Others include TallBoyz, Lady Dicks, Coroner and Kim's Convenience.
Image courtesy of CBC. Pictured: Exec producer Kyle Irving with director Doug Mitchell.