WildBrain 2020 revenue steady, despite COVID bumps
The Halifax-based company's 2020 revenue was down a modest 3% from the previous year after a Q4 bump in production income, helping to offset ad revenue losses.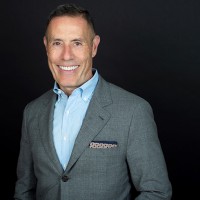 An increase in production revenue in Q4 has helped WildBrain offset revenue losses in the final quarter of its fiscal 2020 as the company realigns its sales strategy to prepare for 2021.
The Halifax-based company reported the financials for its Q4 and full fiscal 2020, with a year-over-year revenue loss of 3%.
Revenue in fiscal 2020 came to $425.6 million, down slightly from $439.8 million in fiscal 2019. Q4 2020 was $92.9 million compared to $108.8 million in last year's Q4, with declines attributed to ad revenue loss for YouTube channel WildBrain Spark due to COVID-19 and YouTube's ad policy for kids content.
WildBrain Spark revenue dropped by 64% in Q4 2020 to $6.5 million in comparison to $17.9 million Q4 2019, while overall revenue in fiscal 2020 came to $62.3 million, compared to $69 million in fiscal 2019. Viewership increased year-over-year, with a 55% jump in views in fiscal 2020 at 72.1 billion views compared to the previous fiscal year count of 32.6 billion.
WildBrain saw $4 million in net income gain for Q4 2020, compared to a net loss of $62.8 million in Q4 2019, partially due to a 46% increase in production revenue, bringing in $26.3 million, compared to $18 million in 2019. Proprietary projects such as Apple TV + series Snoopy in Space from the Peanuts brand, as well as  Go, Dog. Go! and Johnny Test for Netflix were primary production revenue drivers for Q4. WildBrain CFO Aaron Ames noted in the quarterly report that content production required less cash outlay in 2020 due to a "disciplined investment strategy." The company also implemented a number of cost-saving measures, including temporary salary reductions and furloughs in its WildBrain Spark division, to offset losses.
The overall fiscal 2020 saw a net loss of $236 million, compared to $101.5 million in the previous year, due to a $184.5 million goodwill impairment taken in Q3 2020 over impacted ad revenue. However, positive cash flow increased in fiscal 2020 to $27.1 million, compared to $10.4 million in 2019. Adjusted EBITDA in fiscal 2020 slightly increased at $81.8 million, compared to $79.6 million in 2019. WildBrain also "paid down debt by $58 million and secured $25 million in growth capital to fund accretive opportunities and invest across the company," according to Ames.
Distribution revenue outside of WildBrain Spark was stable year-over-year, coming at $59.2 million in fiscal 2020 from $59.8 million in fiscal 2019. Q4 2020 saw a dip, with $13.4 million compared to $16.6 million in Q4 2019. Consumer product revenue also saw a decline year-over-year, with fiscal 2020 revenue down 4% at $154 million compared to $160.3 million in 2019.
"While we expect market pressures to persist in coming quarters, in recent weeks we've started to see modest improvements in advertising rates and revenue at WildBrain Spark, following declines precipitated by changes at YouTube and COVID-19 impacting global advertising," said CEO Eric Ellenbogen (pictured) in a statement. "To fully monetize WildBrain Spark's extensive viewership, we're building our direct ad sales team to better access the US$4.5 billion spent annually in global kids' advertising and tap into the more traditional and very large branded segment of this market."
WildBrain recently hired Caroline Tyre to lead its international sales team and implement its commercial content strategy as VP, global sales and rights strategy. The new role is a reorganization of its sales division that includes the promotion of Lara Ilie from VIP of rights strategy to VP of revenue share and transactional.