TallBoyz get the laughs going for season two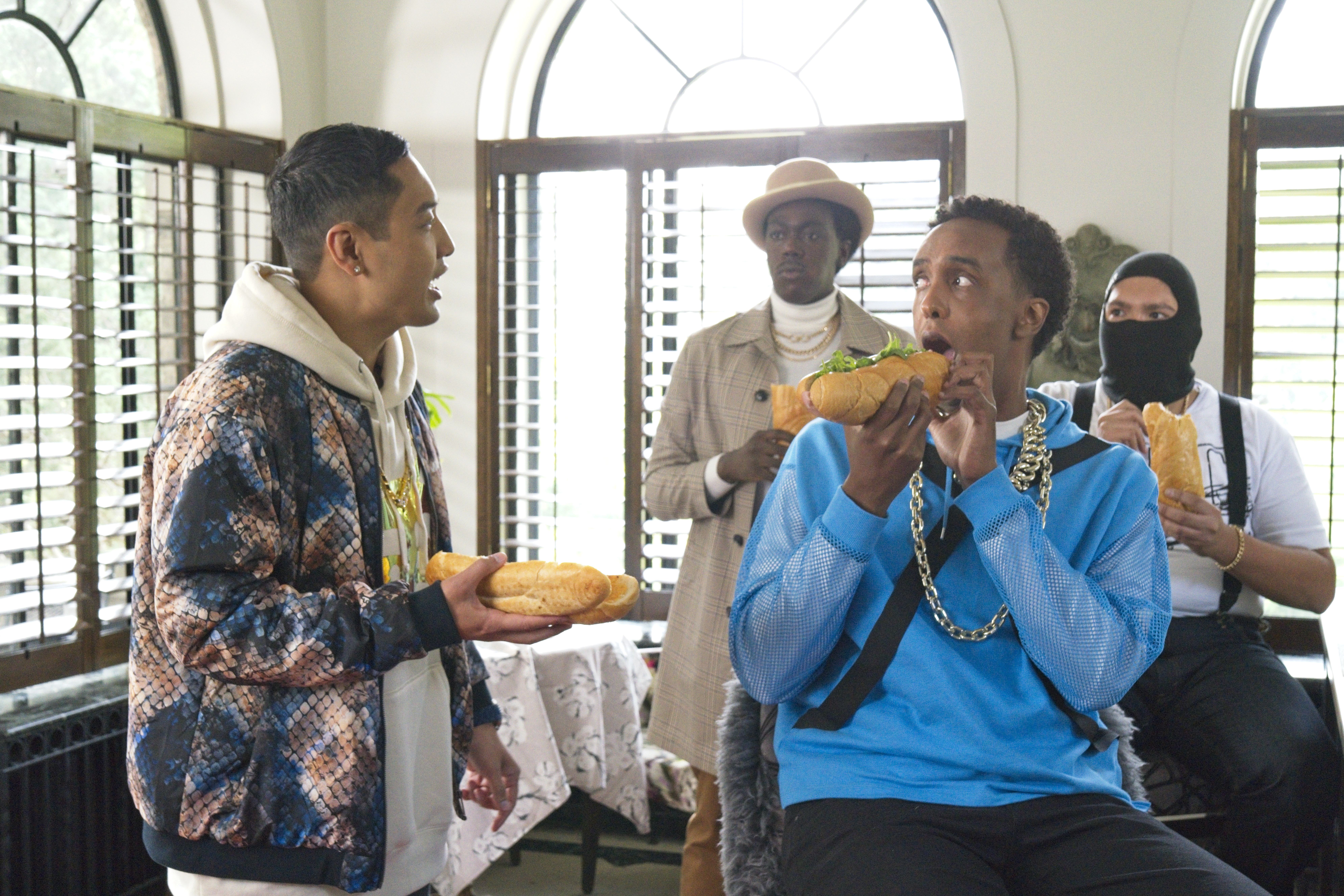 Production is underway on season two of the CBC sketch comedy, with Bruce McCulloch serving as showrunner and directing all eight episodes.
The TallBoyz are back in action.
Cameras are rolling in Toronto on the second season of the CBC sketch comedy series TallBoyz.
The 8 x 30-minute season will see the return of Guled Abdi, Vance Banzo, Tim Blair and Franco Nguyen. The TallBoyz II Men comedy troupe will tackle everything from buffets to issues of privilege and racism in the new season, which is set to premiere in winter 2021.
TallBoyz is produced by Accent Entertainment and created by the TallBoyz, as well as Adam Bovoletis and Luc Mandl. Canadian sketch comedy legend Bruce McCulloch (Kids in the Hall) is the showrunner and sole director on season two and an executive producer alongside Accent Entertainment's founder Susan Cavan. Thea Gagliardi serves as co-producer, while Paula Smith is supervising producer.
"We feel incredibly fortunate and excited to be back in production doing comedy again," said the troupe, in a statement. "The world needs to laugh but more importantly we need to pay off our CRA debts."
TallBoyz earned two nominations at the 2020 Canadian Screen Awards – Best Sketch Comedy Show & Ensemble Performance and Best Writing, Variety or Sketch Comedy – for its debut season. The series was greenlit by CBC in 2019.