Incendo expands Toronto office to up English-language production
Brook Peters will oversee all sales and production operations in Ontario out of Incendo's bolstered Toronto office as the company increases its English-language slate.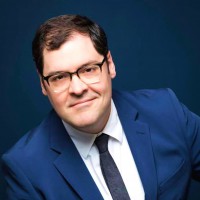 Montreal-based prodco Incendo has expanded its operations in Toronto, bringing in Brook Peters to ramp up its English-language production slate.
Peters (pictured, right) will serve as SVP and managing director, sales and production operations at Incendo's Toronto office, collaborating with Ian Whitehead, head of development and production, and will oversee all sales and production operations in Ontario. He will also collaborate with the L.A.-based Gavin Reardon, head of international sales and coproductions, on Incendo's domestic and global sales strategies.
Peters will be joined by Effi Eustace (pictured, below left) as VP, sales and marketing, who is tasked with overseeing global marketing and brand development, and Valerie Pyram, who has been appointed as director, contracts and business affairs.
"Incendo is rapidly expanding, and with progressive collaboration across our production activities, strategic partnerships and content sales, we know that Brook's pristine reputation and fresh perspective on the business will cultivate the growth of our brand worldwide," said Incendo president Jean Bureau, in a statement.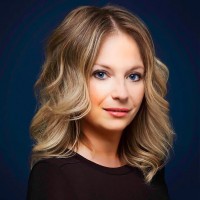 Peters previously worked under Incendo and Twentieth Century Fox Television Distribution in the Fox/Incendo joint venture, where he served in the role of VP, sales for English Canada. He has 20 years of experience in sales and acquisition, working for studios, networks and digital media channels.
Eustace previously managed international marketing, publicity and promotion for Twentieth Century Fox Television Distribution, while Pyram worked in licensing, production and distribution under the Fox/Incendo joint venture.
The TVA-owned Incendo has been steadily ramping up its production output by boosting its coproduction capacity, with two copros in New Zealand – one in post-production, another which recently went to camera – and more international productions expected in 2021.