Go Button Media digs into Phantom Signals
Marking the Toronto prodco's latest collaboration with Science Channel and first project with Super Channel, executive producer Daniel Oron discusses what the show signals for the company.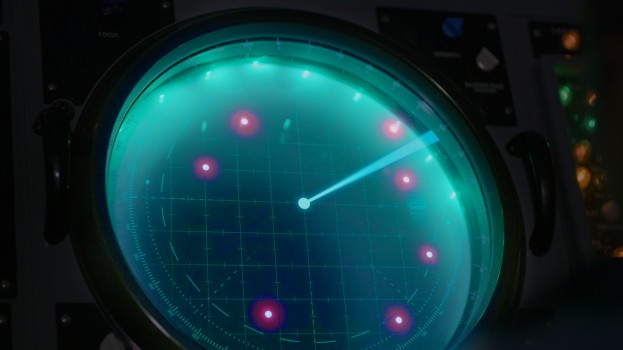 Go Button Media is diving into the literal unknown with its latest show, Phantom Signals.
The 6 x 60 minute science series executive produced by the Toronto-based production company's leads Daniel Oron and Natasha Ryan sees experts investigate various mysterious phenomena – exploring what these unidentified signals could mean. Cases touch on claims of a floating city in the clouds and a missing cosmonaut's last mysterious radio call for help, while professionals featured include former astronaut Dave Williams; geophysicist Mika McKinnon; volcanologist Jess Phoenix; geophysicist Sian Procter; historian Arne Kislenko; engineering expert Robert Sparling; radio expert Josh Nass; and York University professor Mazyar Fallah. It is set to premiere on Oct. 8 at 10 p.m. ET/PT on Science Channel.
Composed of reenactments, CGI, archival footage and expert interviews, Phantom Signals marks Go Button Media's second project with Science Channel and its first with Super Channel.
A Realscreen success story, Go Button Media's Oron told Playback Daily that Phantom Signals was pitched to the U.S. pay-TV channel at sister publication Realscreen's Summit in 2019, receiving a greenlight three months after the event.
Speaking about Go Button Media's other recent factual forays, docuseries Secret Nazi Bases (CBC's documentary Channel/UKTV's Yesterday channel) – which recently earned a second season – and two-part series A World Without NASA (CuriosityStream), Oron says Phantom Signals allows Go Button Media to explore the mysteries of science at all levels.
"It's not just space or sea or ocean or underground or earthquakes or radio, it's just all realms of science and physics on this planet and in the universe, with all the mysteries and unknowns attached to that," he says. "Go Button is excited about expanding its slate of genres, and Phantom Signals plays a really key part in entering the world of science shows, especially with international appeal. We're excited to see where this show will sell internationally. We have a lot of confidence in that. In addition to that, it's opened a lot of doors with many broadcasters for new projects that we have in development right now."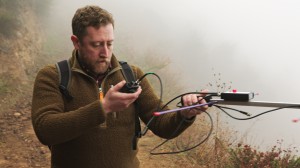 Speaking about what he considers a 'Go Button Media show,' the executive – who also directs on Phantom Signals – notes that story is paramount for the five-year-old company. "No matter what we come up with, [the] story is always first. Is this something that will entertain us, while we're making it just as much as it will entertain someone watching it? Does it capture our imagination? Does it make us think about it when we wake up in the middle of the night? Do we keep jotting down ideas on notepads and on our smartphones throughout the day just as we drift back to the idea of what we're pitching? And does it generate excitement in the company about the creative and not just the potential financial impact of a show?" he explains, adding that these questions are at the core of the company and that his nimble team needs to be passionate about the concept.
"When we came up with Phantom Signals, the idea wasn't 'Oh, you've never heard about any of these stories.' There will be stories you might have come across in this series, but we're coming at it from a perspective of what if we just could never pinpoint the source or the meaning or the outcome of some of these events and phenomena? What would that mean for us?" he adds.
Distributed internationally (excluding Canada and the U.S.) by long-running Go Button partner U.K.-based DCD Rights, Science Channel's Wyatt Channell serves as an executive producer, while Jennifer Gross is credited as a producer on the upcoming show.
Images of Phantom Signals courtesy of Go Button Media