EXCLUSIVE: Robert Hardy, David Freeman join EQ Media Group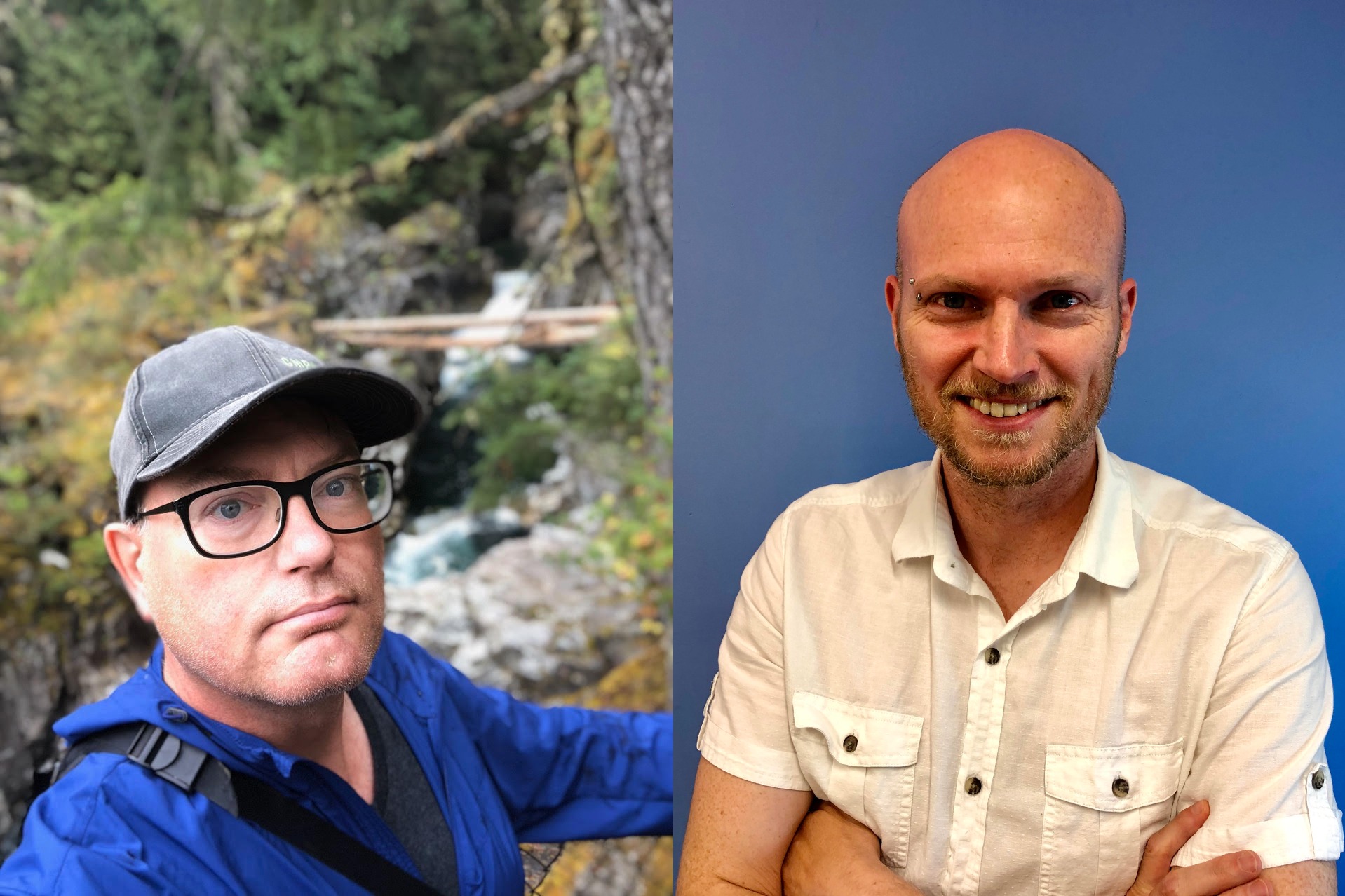 Leading the global film and TV prodco's Vancouver office, Hardy will serve as executive producer, while Freeman is executive in charge of production.
EQ Media Group, formerly Essential Media and Entertainment, has hired entertainment veterans Robert Hardy (left) and David Freeman (right) to lead the global film and TV production company's flagship Canadian office in Vancouver.
Reporting to president and executive producer Jesse Fawcett, Hardy will serve as executive producer, while Freeman takes on the role of executive in charge of production.
"We are tremendously excited to plant our Canadian flag in Vancouver with Robert and David at the helm," said Fawcett in a statement. "We are committed to growing this office into a premiere Canadian content supplier and that's reflected in our significant investments in unscripted, scripted, feature documentary and animated projects."
In addition to Vancouver, EQ Media Group has offices in L.A., Sydney, Dallas and Auckland. Notably, it's Vancouver location was established in March 2020 and has a full-time staff of five.
Under Hardy and Freeman's leadership, the two will oversee any future seasons of upcoming unscripted series Big Timber (10 x 60 minutes) with Corus Studios. Set to debut on History Channel on Oct. 8 at 10 p.m., the show follows the dangerous work of logger and sawmill owner Kevin Wenstob and his crew. Big Timber joined EQ Media Group through Fawcett's acquisition of the property from Kew Media Group, according to a press release.
Hardy has TV production experience across documentary, factual, comedy and drama. His production credits include Rust Valley Restorers (Netflix/History), Keeping Canada Alive (CBC), Sophie & Shannon (W Network) and Border Security: America's Front Line (Netflix/National Geographic). As executive producer, he will serve as creative lead on all development and production, with showrunners reporting to him.
Freeman, meanwhile, is responsible for ensuring all productions come in on budget and schedule. Originally from the U.K., he is credited with being proficient in the financial, logistical and creative aspects of production. His past work includes serving as a line producer on High Arctic Haulers (CBC) and as a supervising producer on Yukon Gold (History), Klondike Trappers (History) and Timber Kings (HGTV).