A slimmed-down success: distributors, sales agents weigh in on TIFF's virtual market
How the Toronto International Film Festival created a lively virtual market that met the needs of both domestic and international buyers and sellers.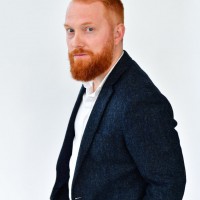 As Geoff Macnaughton and his team started planning this year's virtual TIFF market, there was a significant question mark over the appetite of film rights holders to make their content available for viewing.
"We thought that a lot of rights holder would be pushing for buyers-only screenings, versus the wider industry and press," Macnaughton, TIFF's senior director, industry and theatrical, told Playback Daily.
But as the dust settles on a slimmed-down, primarily virtual edition of TIFF, the concerns over whether buyers and sellers would engage with the films – and each other – seem to have been overstated.
"What we learned pretty quickly is that sales agents were really hungry for people to see their content. They were much more open, in terms of who would access the content, than we imagined – and maybe more so than in past years, because there was that real need for eyeballs."
On the market side, this year's festival had two main sections: the 50-film Official Selection lineup, and the 30-title Industry Selects market.
For the Official Selection, things got off to a fast start as Regina King-directed One Night in Miami (U.S) was snapped up by Amazon as soon as its TIFF world premiere was announced. Meanwhile, Samuel Goldwyn Films picked up U.S. rights to the Another Round on the eve of the festival. 

Once the festival kicked off, the buzzy deals came thick and fast. Netflix shelled out for the worldwide rights to Halle Berry's MMA-focused directorial debut Bruised, as well as Pieces of a Woman starring Vanessa Kirby and Shia LaBeouf. Elsewhere, IFC acquired North American rights to MLK/FBI, Vertical Entertainment and Redbox Entertainment bought North American rights to Shadow in the Clouds, and Solstice Studio acquired Good Joe Bell starring Mark Walhberg.
Part of the strategy this year, said Macnaughton, was to concentrate the market part of the festival in the first five days. "When people are [physically] in Toronto, they've got one thing to think about and it's the films. This year the goal was really to centralize people's attention to those first five or six days, knowing that we were competing with more things."
What did distributors, sales agents think?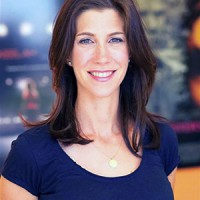 Reaction from buyers and sellers has been mostly positive following the festival. "As a company, we acquired three films from our output partner STX, and have offers on several others, both finished films we screened, and new films for which we like the script and package, so we consider that a successful festival," said Laurie May (pictured left), co-president at Elevation Pictures, which also handles Canadian distribution rights to I Care A Lot. The J. Blakeson-directed film, produced by Black Bear Pictures and starring Rosamund Pike and Peter Dinklage, premiered to strong reviews.
Despite the success of the virtual market, May says distributors are still looking forward to the return of in-person discussions and interactions. "Of course, things are different screening films digitally and doing meetings by Zoom, and we miss the buzz of an audience watching together, engaging with talent and enjoying the TIFF festivities," she said.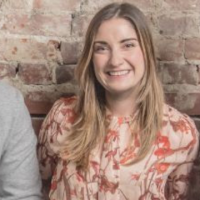 Hilary Hart (pictured right) of Game Theory Films said the company felt "confident that we will gain some new business" from the TIFF virtual market. "While I would always rather watch a film in a crowded theatre, the digital portal TIFF set up did afford a lot of convenience. Even with a smaller selection of titles there was a lot of quality content to take in, and sales agents and filmmakers were as open as ever to connect virtually and explore potential partnerships," said the director of acquisitions and distribution.
Meanwhile, Anick Poirier and Lorne Price, co-presidents at Montreal-based sales agent WaZabi Films, said buyers continued to be extremely cautious during the market.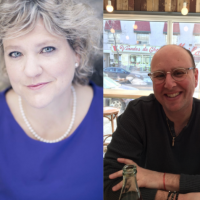 "Overall there is a lot of seeing what is out there but not very much movement for the moment," the pair said, adding that they have high hopes for Tracey Deer and Meredith Vuchnich's dramatic feature Beans, which was named the second runner up in the People's Choice Award on Sunday. "A good amount of buyers screened the film, combined with a great reaction from the press. We are actively following up with buyers who are screening the film."
One area that was decidedly vibrant, noted Poirier and Price, was the concepts they heard for in-development films. "We had great meetings with producers. There doesn't seem to be a shortage on new ideas or projects."
Takeaways from TIFF's hybrid 2020 fest
TIFF's Macnaughton said the festival's various teams are still collecting industry feedback on this year's event, but what they've heard thus far has been very positive. Especially on a year when "success" can't be measured by the reaction of audiences, or the atmosphere on the streets of Toronto, the positive online reception has been a valuable metric for a fan-friendly festival like TIFF.
"When you take an event into the digital world, you're not looking at an audience and seeing their reaction in the same way. It's harder to see successes this year, so hearing the positive feedback has meant a lot," he said.
Moving ahead, TIFF will take a number of digital learnings into subsequent years. A big early learning for TIFF, he added, was the level of engagement for TIFF's virtual panel discussion, held in July, about anti-systemic black racism within the Canadian industry. "Typically, we use a cinema of 300 people, and we're thrilled when we're able to fill it for an industry event. This event alone had over 900 people engage with it, and the questions that we had for our guests were over 20 pages long."
From there, Macnaughton said the focus was "leaning into the advantages of digital, versus lamenting the challenges." Once all the feedback has been collected, the goal will be to synthesize those learnings into new initiatives that can be implemented in subsequent iterations of the festival.
"It's about us keeping our minds open to those things, while at the same time looking forward to a time and a place where we're able to welcome people back to the cinema in a healthy way."