Latimer's Inconvenient Indian wins TIFF's People's Choice Documentary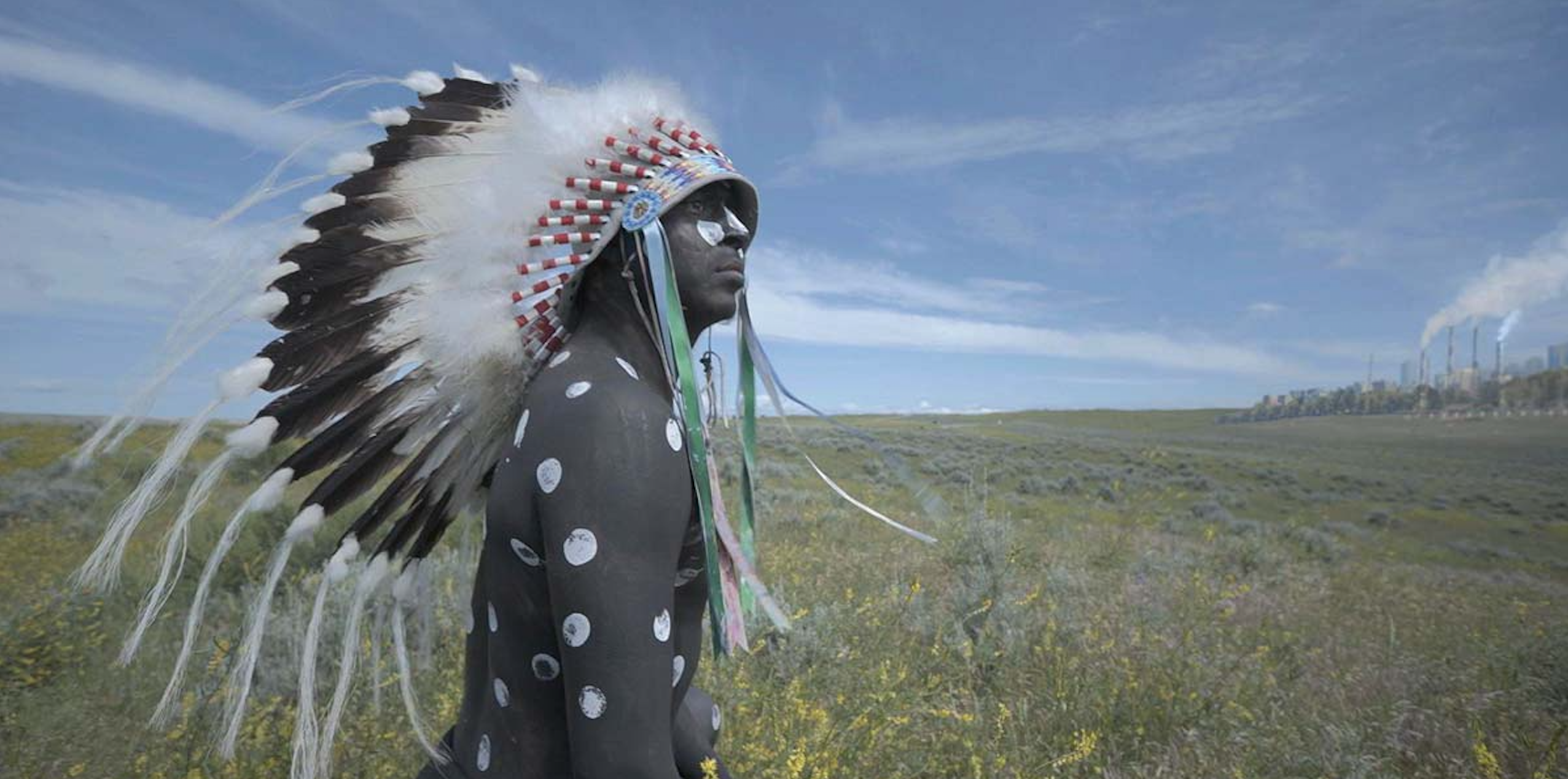 The documentary also picked up the Amplify Voices Award for Best Canadian Feature, while Tracey Deer's Beans was second runner up for the People's Choice Award.
M ichelle Latimer's documentary Inconvenient Indian has won two awards at the 2020 Toronto International Film Festival, earning the People's Choice Documentary Award and the Amplify Voices Award for Best Canadian Feature.
The Amplify Voices Award comes with a $10,000 cash prize, which Latimer will share with five emerging Indigenous artists. "I have been able to achieve my dreams because of the grace and generosity of people who believed in me along the way," said Latimer, in a statement. "I want to pay this forward by supporting emerging artists to help them have a voice and create the change we wish to see in this industry."
The documentary features writer Thomas King and is inspired by his non-fiction novel of the same name. It is directed by Latimer and produced by Jesse Wente, 90th Parallel Films' Stuart Henderson and Justine Pimlott for the National Film Board of Canada (NFB). The upcoming CBC drama Trickster, which Latimer co-created, directed and executive produced, also had its world premiere at the festival.
"Michelle Latimer's documentary is a deeply thought-provoking adaptation of Thomas King's classic non-fiction book," wrote the jury. "It is a scorching indictment that interrogates the narratives we tell about ourselves and whose humanity is valued in that exercise. Expansive yet pulsing with energy and life, it ponders big questions and harkens the coming of a new era of truth and reclamation."
Philippe Lacôte's La Nuit des Rois (Night of Kings), a Canada/Ivory Coast/France/Senegal copro won the second of three Amplify Voices Awards handed out by TIFF, with Nicolás Pereda's Canada/Mexico copro Fauna earning a special mention.
Tracey Deer's drama feature Beans was named the second runner up in the People's Choice Award, following winner Nomadland and first runner up One Night in Miami.
Kelly Fyffe-Marshall's short film Black Bodies won the recently unveiled Shawn Mendes Foundation Changemaker Award, presented to a film that covers the topic of social change and comes with a $10,000 cash prize.
"It is such a blessing to receive this award, to be acknowledged, to be seen and to be heard," said Fyffe-Marshall. "I want to use this special moment to further push for change. This year the world seemed to have paused, and we finally heard the call for equality. What we are being called to do doesn't take much. We just need each of us to do what we can, where we can, and make ripples where we are."
Meanwhile, Paul Shkordoff and Tiffany Hsiung has won two of three IMDbPro Short Cuts awards, which come with a bursary of $10,000 and a one-year membership to IMDbPro.  Shkordoff won Best Canadian Film for Benjamin, Benny, Ben, while Hsiung won the Share Her Journey Award for  Sing me a Lullaby. Hsiung won a Peabody last year for her short POV: The Apology, produced by Icarus Films and the NFB.
Jury members for Amplify Voices were Sarah Gadon, filmmaker Danis Goulet and producer Damon D'Oliveira, while jurors for Short Cuts were filmmakers Stella Meghie, Adam Piron and Chloé Robichaud. TIFF's Next Wave committee selected the winner for the Changemaker Award.