In brief: Latimer, Deer among DGC's Discovery long list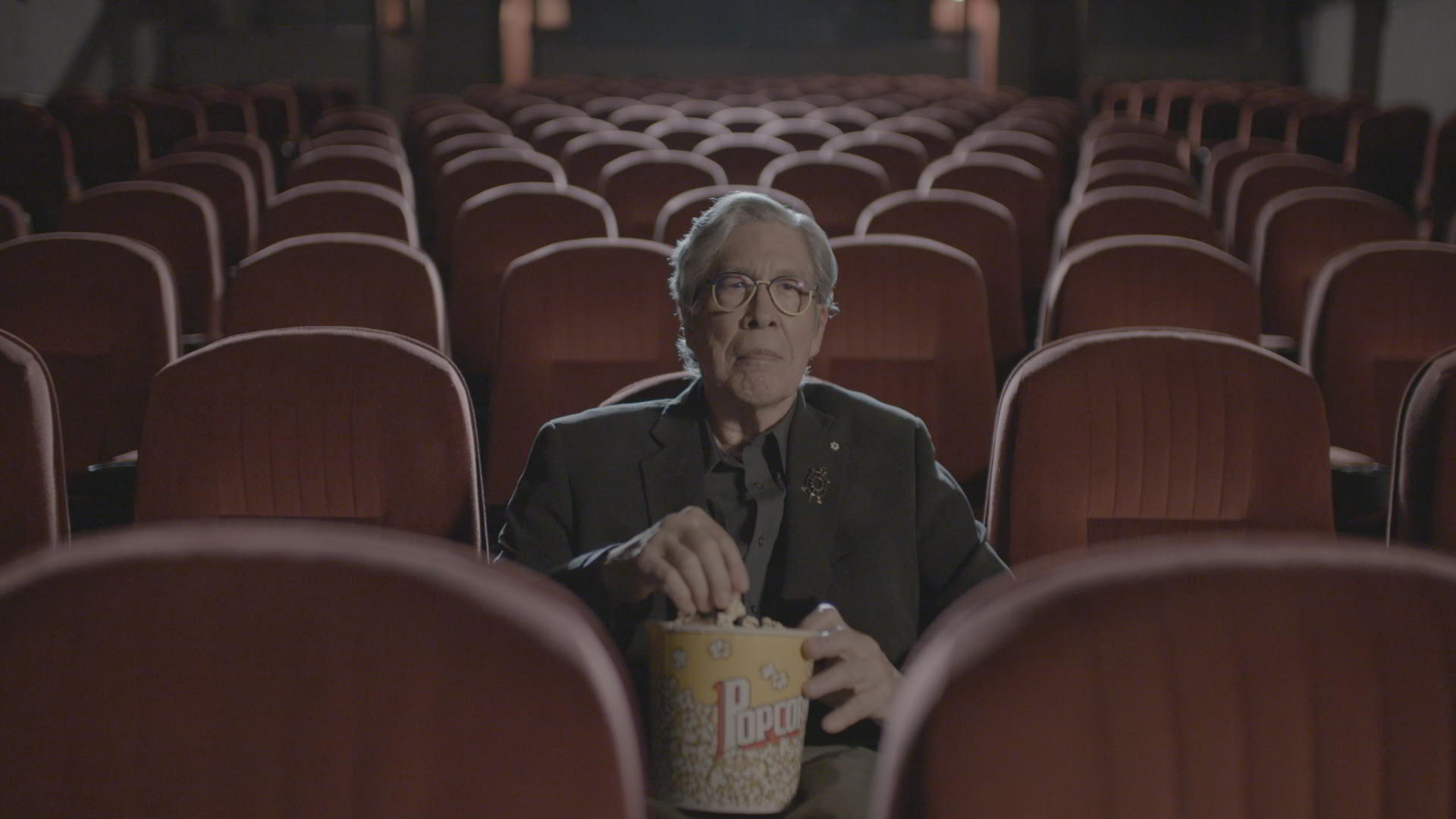 A Canadian VR project wins in Venice, new scholarships and opportunities, plus Fae Pictures joins development on trans-led rom-com.
Inconvenient Indian's Michelle Latimer, Monkey Beach's Loretta Todd and Beans' Tracey Deer are among the 14 filmmakers on the Directors Guild of Canada's (DGC) long list for its 2020 DGC Discovery Award.
A prize that highlights emerging directors during the film festival season, others up for the honour include: Nathalie Bibeau (The Walrus and the Whistleblower); Helen Shaver (Happy Place); Dusty Mancinelli and Madeleine Sims-Fewer (Violation); Aishling Chin-Yee and Chayse Joynt (No Ordinary Man); Ruth Lawrence (Little Orphans); Gloria Ui Young Kim (Queen of the Morning Calm); Oksana Karpovych (Don't Worry The Doors Will Open); Alberic Aurteneche (La Contemplation du mystère); Ariel Nasr (The Forbidden Reel); Will Prosper (Kenbe la, Until We Win); and Caleb Ryan (Vagrant). The jury for the award is chaired by Michael Peterson with members including Jasmin Mozaffari, John Bolton, JJ Neepin, Ngardy Conteh George and Robert Budreau.
Earlier this month, the national labour union revealed its TV nominees for its 19th DGC Awards. The annual event will start on Oct. 26 via Zoom.
Canadian VR project wins in Venice
Virtual reality animation The Hangman at Home won the Grand Jury Prize for Best VR Immersive Work at the Venice Film Festival this past weekend (Sept. 13), the first Canadian VR project to win the prize. It was among three projects presented by the National Film Board of Canada at the festival, making its world premiere along with Transitional Forms' AI project Agence.
The Hangman at Home is directed by Michelle and Uri Kranot and is based on the Carl Sandburg poem of the same name. It is produced by Floréal Films' Avi Amar and Katayoun Dibamehr; Late Love Production's Lana Tankosa Nikolic; Miyu Productions' Emmanuel-Alain Raynal and Pierre Baussaron; and the NFB's Marc Bertrand.
Shaftesbury launches new scholarship with Shirley Cheechoo
Shaftesbury has partnered with the Weengushk Film Institute (WFI) on a three-year $10,000 scholarship. The Joshua Yesno Memorial Scholarship will be presented by WFI founder and artistic director Shirley Cheechoo each year to a new student. The scholarship was launched in memory of Joshua Yesno, who passed away in 2017 at the age of 27, and whose series concept Raven Falls, developed with WFI collaborators Isaac Kakegamic and Brian Fowler, is currently in development with Shaftesbury. WFI is a non-profit film and TV training centre for Indigenous youth, located just outside of M'Chigeeng First Nation on Manitoulin Island.
"We are proud to partner with The Weengushk Film Institute in recognition of the outstanding talent and emerging artists that have the opportunity to participate in the program," said Christina Jennings, CEO and chairman, Shaftesbury, in a statement. "It's an honour to work alongside the WFI to tell the story of Joshua Yesno, and to continue to share important indigenous stories."
Toronto's Crow's Theatre teams with Mongrel on retreat, launches multi-platform call for submissions
Toronto-based Crow's Theatre has teamed with Canadian independent film distributor Mongrel Media to launch a stage-to-screen incubator for writers and creators.
Called the Crow's Theatre/Mongrel Media Loughborough Lake Writer's Retreat, the week-long lab is open to artists from across Canada and will take place at a newly constructed retreat on Loughborough Lake. Held biannually, the retreat will accept 10 artists every iteration – with its inaugural edition taking place May 30 to June 4, 2021 – offering participants opportunities for skill development through guided workshops, individual and group-based story editing sessions and networking opportunities with various visiting industry professionals.
For 2021, Canadian playwright and screenwriter Daniel Goldfarb (The Marvelous Mrs. Maisel) will lead the retreat. The deadline to submit is Oct. 4 at 11:59 p.m.
Crow's Theatre has also announced the Nationwide Multi-Platform Open Call For Submissions, which is focused on storytellers with an interest in dramatic storytelling across platforms such as film, TV, documentary, limited series, podcast, audio plays and stage.
Also open to Canadian artists nationwide, the call for submissions is open to all projects in all stages of development. Notably, the initiative is supported by an initial $100,000 investment spread across roughly seven to 12 projects through option agreements and commissions, which will be negotiated with individual creators once selected. Applications open on Sept. 21 and close on Oct. 18, 2020.
Both the open call and retreat will see 50% of the individuals selected to attend drawn from BIPOC communities, with additional priority placed on creators representing other equity-seeking groups.
Fae Pictures in development on new transgender-led rom-com
Toronto-based prodco Fae Pictures has partnered with U.S. prodco Now>Ever Artists to finance development for a new trans-led romantic comedy. Re-Live: A Tale of an American Island Cheerleader is written by Rain Valdez and Rachel Leyco, who are both set to star in the film. The film follows a transgender Hollywood star who goes back to her hometown to live her dream of becoming a cheerleader. The project was pitched at TIFF's international financing program this year and will be shopped at the upcoming Inside Out festival. Fae Pictures' Shant Joshi is set to produce alongside Valdez, with production expected to begin next year in L.A., Hawaii and Guam. Fae Pictures boosted its development capabilities earlier this year with two new hires.
Image of Inconvenient Indian courtesy of the NFB