CMPA, AQPM call insurance-issue delay 'unjustifiable', say $1B of Canadian production at risk
The industry associations said domestic production companies are losing millions, with some facing bankruptcy, as the wait for an insurance solution puts more than 200 projects in jeopardy.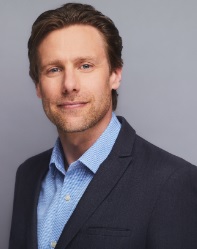 After months of waiting for an answer on an industry-wide insurance solution, the CMPA and AQPM have issued a statement criticizing the federal government's inaction, asserting that 214 camera-ready productions hang in the balance due to a lack of coverage against COVID-19-related shutdowns.
According to a joint release issued Friday, the stalled projects are putting more than $1 billion in production spending and 19,560 jobs at "imminent risk."
The scale of the problem was revealed in a pair of surveys conducted by both associations between Aug. 31 and Sept. 9, with 148 production companies taking part.
On the CMPA side, the survey indicated 121 productions are in jeopardy, equating to $842.2 million and 12,207 jobs. The AQPM survey indicated 93 productions, $251.3 billion and 7,353 jobs are at risk. The total potential financial loss – a whopping $1.09 billion – paints a concerning picture for the domestic production sector, which has been in a holding pattern since June when the CMPA filed its proposal for an insurance solution with the federal government.
Under the CMPA's proposal, producers would pay premiums for COVID-19 insurance coverage, which would go toward a funding pot designated for potential claims. The government would put in place a roughly $100-million backstop, only contributing financially if the funds generated through the sale of the COVID-19 policies was insufficient to cover the claims made.
That proposal – or a modified version of it – has not been implemented, however. And as the days, weeks and months have gone by, the risk that projects will get pushed into next year or abandoned altogether has escalated.
"We've met with government officials across multiple ministries to discuss our proposal, and although they acknowledge the urgency of this issue, months have passed without any action," said CMPA president and CEO Reynolds Mastin in a statement. "While governments in the United Kingdom, Australia, France and elsewhere have addressed the insurance issue for their production sectors, producers in Canada are losing millions – and in some cases facing bankruptcy – because of the lack of a federal program."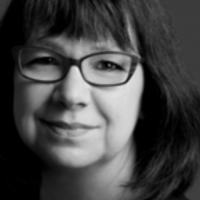 "Because of this unjustifiable delay, the federal government is not only jeopardizing the economic prosperity of an entire sector, but drastically reducing the number of Canadian productions on our screens in the coming months to the benefit of foreign productions," added AQPM president and CEO Hélène Messier.
The announcement comes two days after Minister of Canadian Heritage Steven Guilbeault took part in a town hall discussion, moderated by Mastin and Messier, that failed to provide much clarity on whether a much-needed solution is in the cards.
While the CMPA has not publicly stated the total loss of production spending due to the pandemic, piecing together previously released data with this new data makes for grim reading. Earlier in the year, the CMPA projected that around $2.5 billion would be lost in the period between March and July if production didn't resume.
Almost no production took place before August, and, while a number of scripted and unscripted series have found their way back to camera since then, the volume of production is a fraction of what it would be in a typical year.
Among the many concerns held by the production community is that U.S. productions – which have much deeper pockets and can, in some cases, proceed without insurance for COVID-related delays of stoppages – will gain a greater foothold in the domestic market and gobble up crews that would typically work on Canadian projects.
Image: Unsplash