Bell Media brings CTV brands under one platform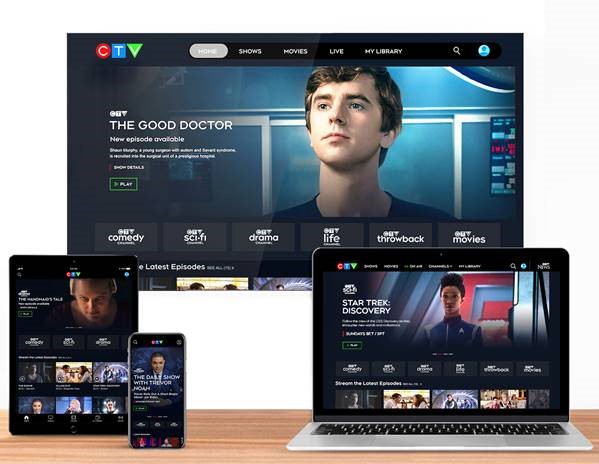 Content across all CTV-branded channels and platforms will be available on the ad-supported CTV.ca and the CTV app in time for the fall TV season.
Bell Media has launched its long-awaited CTV super hub as its fall premiere season gets underway.
The ad-supported digital platform, available on CTV.ca and the CTV app, is now a one-stop shop for programming from CTV-branded channels.
Cable subscribers will have access to content from CTV, CTV2 and specialty channels CTV Drama, CTV Comedy, CTV Sci-Fi and CTV Life, while non-subscribers will still have access to series and films from CTV Throwback and CTV Movies. The platform is available on mobile and connected devices through Apple TV, Samsung SmartTV, Xbox, Amazon Fire TV and AndroidTV.
"This is a natural but huge step in the evolution of the CTV brand, allowing for an unprecedented cross-pollination of hits," said Mike Cosentino, president, content and programming, at Bell Media, in a statement.
"This sponsor-friendly destination gives our advertising partners the maximum amount of buying flexibility, allowing for platform agnostic programmatic trading while offering a unique opportunity to engage with audiences in a premium digital environment, dramatically increasing opportunities to reach our viewers across multiple platforms," said Stewart Johnston, president, media sales and marketing.
The platform was first hinted at in 2018, when CTV first announced its specialty channels would be rebranded under the CTV name, with Bell Media promising the content would be made available in a single-source "digital super hub."
Corus Entertainment unveiled a similar cross-brand digital platform earlier this year with the relaunch of its Global app, making national and local newsfeeds, as well as a select amount of unscripted content from Food Network Canada and HGTV, available for users without a subscription.