TIFF '20: The price of Violation's gritty realism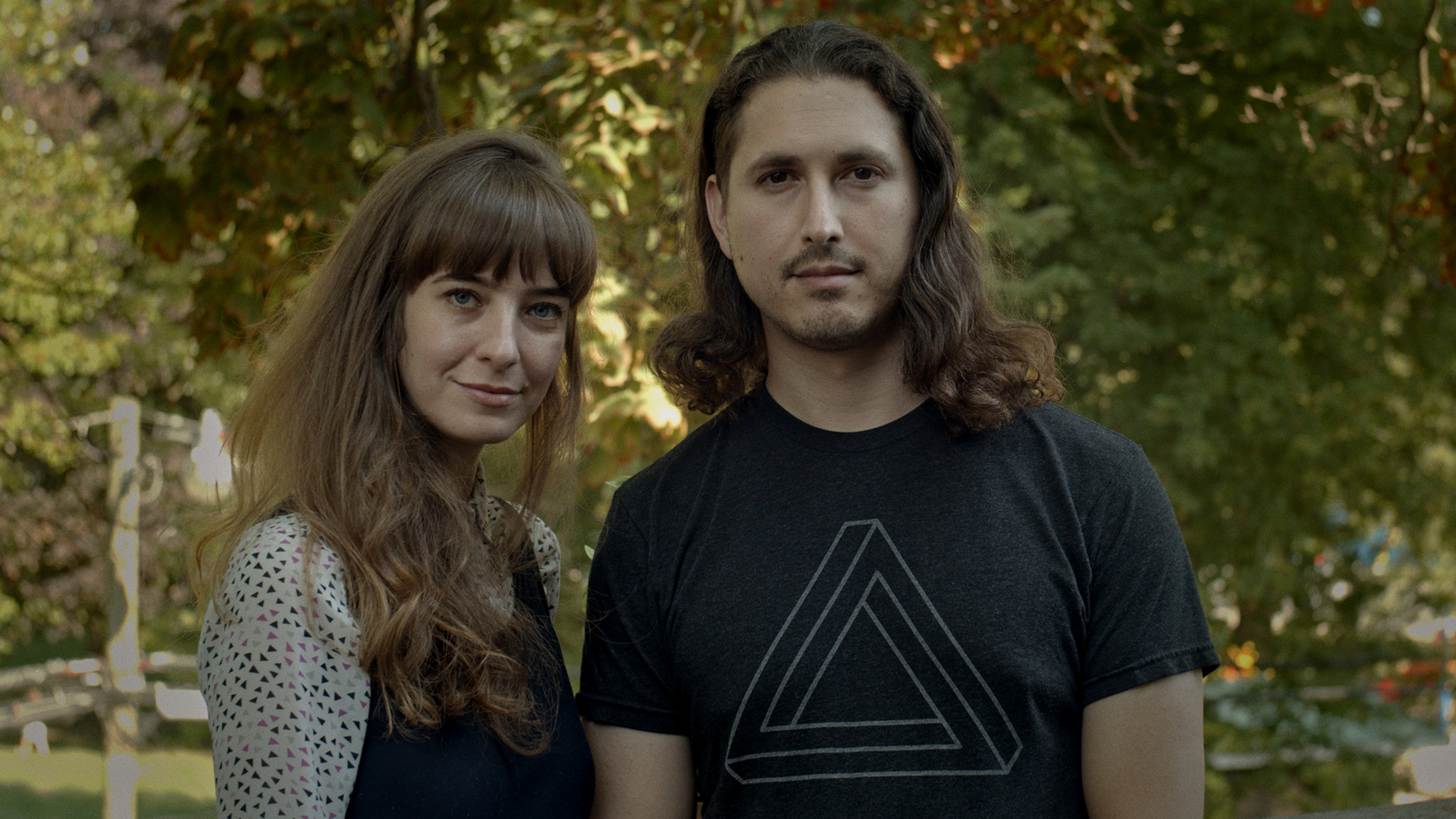 Multi-hyphenates Madeleine Sims-Fewer and Dusty Mancinelli share the journey of bringing Violation from its Talent to Watch beginnings to its world premiere at TIFF.
Every filmmaker knows what it's like to put your blood, sweat and tears into making a feature, but Madeleine Sims-Fewer, the star of TIFF Midnight Madness selection Violation and one part of the film's writing, directing and producing duo, took it one step further when she was determined to vomit on camera.
The moment comes at a crucial scene in a horror film built on gritty realism, and the filmmakers were committed to making the moment as real-to-life as possible.
"It turns out a glass of salt water and a glass of egg whites is what it takes," Dusty Mancinelli, Violation's counterpart writer, director and producer, told Playback Daily about the high-stakes production moment. "The whole crew was aware that was happening and she was in complete control, but we only had one tape and we knew after this that she needed a weekend to rest because of the toll that would take on her body. It's remarkable how she was able to do it and that we were able to use it in the film."
"With your first feature, you really have this one shot to show what you can do," says Sims-Fewer. "That was really important to us, to put our best foot forward and put our true creative vision on the screen for everyone."
Bringing Violation to TIFF is a moment five years in the making. The pair met while taking part in the festival's Talent Lab in 2015 and immediately recognized a creative synergy that they've cultivated over the last few years with shorts such as Chubby, Slap Happy and Woman in Stall.
Violation, a visceral horror film centred around the fallout from a shocking sexual assault, was made on a micro-budget with funding from Telefilm's Talent to Watch program and had its world premiere this Monday (Sept. 14), which will be followed by screenings at the Vancouver International Film Festival and Nouveau Cinema. The duo describe it as an "anti-revenge" film that subverts the horror genre by eliminating any sense that taking revenge is a celebratory occasion, making the audience feel the gruesome reality of the act.
Sims-Fewer and Mancinelli presented the film at the virtual Cannes film market as part of the Fantastic 7 initiative, with TIFF behind its endorsement. Ironically, the virtual nature of the market was "serendipitous" for the duo, since a delay on post-production to head to France could have made it impossible to finish in time for a TIFF world premiere. Instead they spent a day taking non-stop virtual meetings from their homes.
Making the film "look more expensive than it is," according to Mancinelli, required a remote film location in the Laurentians mountain range in Quebec, made to look breathtaking thanks to the work of cinematographer Adam Crosby. It also involved assistance from key members of the industry, including director Deepa Mehta, one of the film's executive producers.
"When we received funding through Telefilm we reached out to her and her producing partner, David Hamilton, with the script," says Mancinelli, who worked with Mehta for five years. "They were really keen about being a part of the project and really instrumental in the whole creative process. David was so generous in helping us through some post costs and also just strategically helping us navigate the landscape."
Tenille Shockey, a prosthetics and special effects makeup artist whose work includes The Boys, Jigsaw and Hannibal, came on board with the help of executive producer François Dagenais (Pacific Rim, Saw VI), and played a key role in making some of the horror scenes look true-to-life. "That level of special effects is just not thinkable at this budget level," says Mancinelli.
Production on the film wrapped in October, but the COVID-19 pandemic had a large impact on post-production, impacting every level, from ADR and reshoots to mixing, with time spent in the studio capped three hours per day, rather than a usual eight hour window. Another challenge was completing the score, created by London-based award-winning composer Andrea Boccadoro. Music was a key component for the film to complement the mood and atmosphere of the characters and the surroundings, and one crucial scene required a chorus of singers. It was an "ordeal" to get the chorus recorded remotely from London while maintaining social distance, according to Mancinelli.
It was the emergency relief funding distributed through Telefilm that helped the filmmakers get to the finish line in time for TIFF. "It saved us," said Mancinelli, with Sims-Fewer adding that they "couldn't have finished the movie without it."
Distribution for Violation has yet to be lined up as of press time, but sales for the project are handled by XYZ Films in North America and Altitude Films internationally. Todd Brown, a partner at XYZ Films, had been interested in Violation since the filmmakers picked up funding from Talent to Watch in 2018, and regularly checked in on the progress. Once the film was completed and they were able to send screeners, XYZ Films quickly came on board. Mancinelli says finding a distributor will require "the right buyer getting behind it and not being intimidated by the content."
It's perhaps Sims-Fewer's powerhouse performance as the lead character that will push Violation to further heights. She was one of four selected as a TIFF Rising Star in 2020, and it's an honour that Mancinelli says she has more than earned.
"Doing a 33-day shoot in the wilderness when you have no money is really, really hard. And I remember this one moment where my morale was down," Mancinelli recalls. "I was just so exhausted from being the writer, producer and director. And then Madeleine was in this scene at the end of the film where she walks up and she looks through the doorway at her sister and her brother-in-law, and her performance was just so breathtaking.
"I remember being so inspired to keep going. And I realized she's working twice as hard as I am and is able to do this brilliant performance. The movie couldn't have been what it is without her at the helm, and she carries it so fantastically."
Pictured (L-R): Madeleine Sims-Fewer and Dusty Mancinelli