Ontario Creates unveils sustainability initiative for film production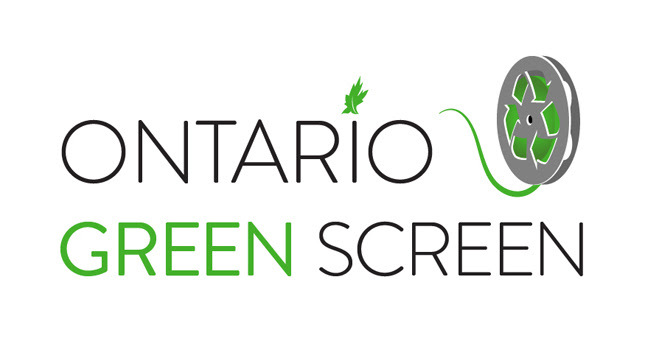 Ontario Green Screen aims to empower the motion picture industry with the tools, education and resources needed to incorporate best practices and is co-chaired by Justin Cutler and Marcia Douglas.
Ontario Creates has launched an initiative aimed at empowering the province's motion picture industry to incorporate sustainable best practices into all aspects of film production.
For its first year, Ontario Green Screen (OGS) will provide the industry with the tools, education and resources needed including climate and sustainable production training; a carbon calculator; on-set waste reduction strategies; a green vendors list; and scale up food rescue initiatives.
Of note, the initiative's advisory committee – which consists of unions, trade organizations, production companies, suppliers and VFX companies – is developing a long-term strategic plan, which is expected to be completed by March 2021. The committee is co-chaired by Ontario film commissioner Justin Cutler and the CMPA's senior director, business affairs Marcia Douglas.
Other members include: ACTRA Toronto's Rebecca Applebaum; the City of Brampton's Michael Ciuffini; the City of Toronto's Magali Simard; the DGC's Jennifer Kiefaber; Cinexpace's Corine Hiebert; FilmOntario's Cynthia Lynch; Ontario Creates' Chris Dunn; Entertainment Partners Canada's Andy Micallef; IATSE 411′s Anne Paynter; IATSE 667′s Beth Nobes; IATSE 873′s Jacqui Hemingway; NABET 700-M UNIFOR's Peggy Kyriakidou; William F. White International's David Hardy; Quadrant Motion Pictures' Mary Anne Waterhouse; Sim's Randi Kruse; Spin VFX's Neishaw Ali; and Pinewood Toronto's Lidia Ragusa.
This March, Ontario Creates entered into a memorandum of understanding to license B.C.-based Reel Green's climate and sustainable training tools and U.K.'s albert, according to a bulletin about the program from Ontario Creates. Further, it said that the use of these tools will provide continuity and allow Ontario, B.C. and Manitoba to "begin to understand collectively how to make lasting change in the industry."
From this September to March 2021, 12 free training sessions will be available. Forty-five representatives from various partner organizations have already participated in the course.