Welcome to the new Playback
Publisher Jenn Kuzmyk and editor-in-chief Liza Sardi outline new Playback initiatives and offerings as the publication evolves alongside the industry it has covered for more than 30 years.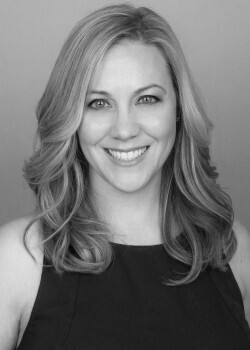 You'll notice a difference on your desktop or mobile today. With the launch of our refreshed website and daily newsletter, we've created a new crisp, easier-to-use portal.
Like every business, in recent months, we have had to rethink everything about what we do, and why we do it. It's really true that with great challenge comes great opportunity, and while this new look has been in the works for some time, launching it during the fall cycle, and in the heart of the TIFF schedule – which is very much our industry's annual kickoff – seems appropriate. It's positive, hopeful, and we think, innovative and exciting. We hope that you, our readers are also inspired to approach your work with a reinvigorated outlook.
In addition to a new logo and redesign, we have launched new ways to consume our content. We have streamlined and amplified our news coverage and have bolstered our career section. You'll see more breaking news, more exclusives and fresh online formats for upcoming annual features such as Best of the Year, The Indie List and our industry Tributes. We'll be doing special 'Showcases' focused on locations and services, post production and the animation sector, among others.
In today's lead story, for the first time, you'll notice we're diving into video. We've introduced Playback Sessions to provide relevant, insightful, provocative journalism, up close and personal with the news makers and innovators. Each week, we'll be chatting with industry executives about how they're managing pandemic-era business, examining emerging trends, analyzing deals, unpacking the implications of policy decisions and much more. As part of this effort, we're also launching new advertising formats, including video ads to help you showcase your companies and get your message out to the industry.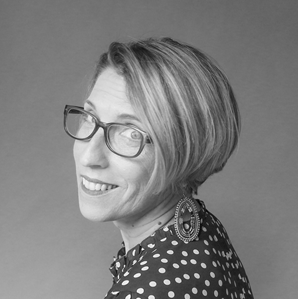 In the coming months, we will continue to grow our editorial and advertising options, rolling out additional features, resources and opportunities. We'll continue to cover critical stories with precision and depth — to help our audience make sense of the current climate. We will be there to inform, connect, and support Canada's film and TV community as it continues to navigate the most challenging period in its history.
The reckoning surrounding racial violence and inequity have underlined why factual, reliable news and analysis is indispensable. We're determined to provide journalism that truly reflects and supports all aspects of the Canadian media industry: journalism that helps each of us better understand how the business can take actions that challenge, unite, and inspire long-term change. We can give a voice and profile to the under-represented and prove by way of our editorial decisions that we stand in solidarity with inclusion and equity. For example, this year we're expanding our 5 to Watch to 10 to Watch with a focus on Black, Indigenous, Latin American, Asian, Middle Eastern, or South Asian professionals. There is just one more week to enter or submit a colleague for profile amongst the industry's most promising emerging talent. This is a start, but there's a lot left for us to do. It is for the greater commercial and creative good of our industry, and we're committed to that.
Playback is the only Canadian publication dedicated to the domestic film and television production industry and this makes us different. Your Playback subscription means more readers are funding our work: the more questions we can ask; the deeper we can dig; and the greater the impact we can have. Your support allows us to investigate the real trends and challenges within the industry. It allows us to maintain editorial integrity and continue to provide high-quality, trustworthy journalism.
Our goal with this fresh approach is to engage you – our readers in a new way, but our hope is also that it will help in some way to elevate the Canadian content industry as a whole. After all, we are showcasing your news, films, shows, work and deals.  Thank you for  joining us, and being part of Playback's growth story. And with that, we're back to work.
Jenn Kuzmyk, Publisher             Liza Sardi, Editor in Chief