TIFF '20: Inconvenient Indian's call and Trickster's answer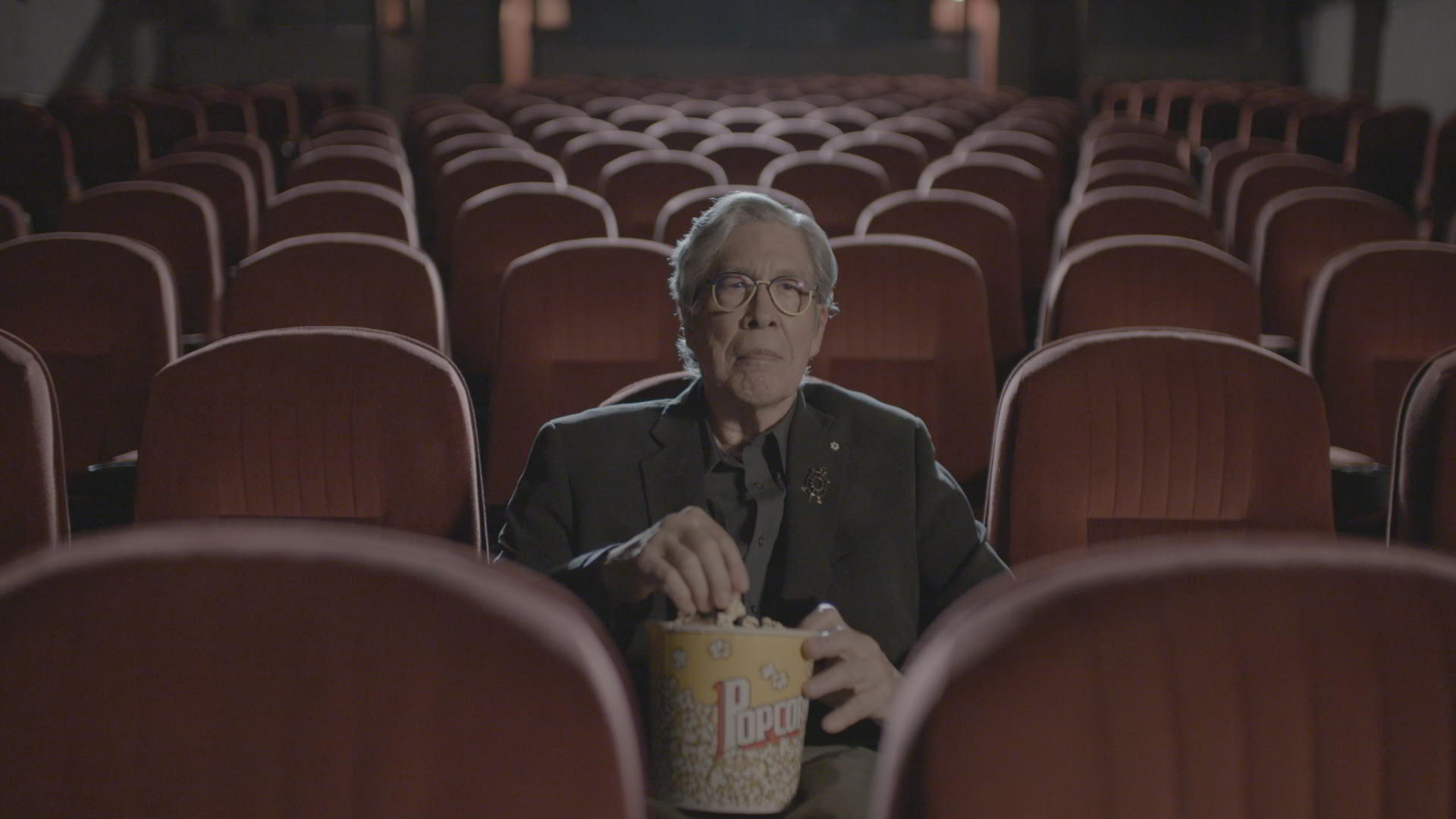 Michelle Latimer discusses the connection, development process and legacy of her two latest projects.
Michelle Latimer sees her two latest projects, Inconvenient Indian and Trickster, as a sort of call and answer to one another.
"I think for me, Inconvenient Indian was basically a provocation to really question the ideas around representation in media, and Trickster is an articulation of what it can look like when those ideas are put into place," the filmmaker and showrunner of Algonquin, Métis and French heritage told Playback Daily ahead of the world debuts of her Crave Original documentary and CBC Original scripted series at the 2020 Toronto International Film Festival (TIFF).
"They're very different pieces in that way, but I think they're setting out to achieve the same thing which is to have Indigenous stories told authentically by Indigenous people in mainstream media," she further explains.
A National Film Board of Canada (NFB) and 90th Parallel Productions project inspired by Thomas King's book The Inconvenient Indian: A Curious Account of Native People in North America – narrated by the author and professor, who also appears in the film – the writer/director's documentary examines North America's colonial narrative to reveal the falsehoods that have shaped what we consider "history" and Indigenous representation.
Trickster (6 x one-hour), her other adaptation, is an Indigenous-led drama based on author Eden Robinson's bestselling Son of Trickster. Produced through her Streel Films banner with Sienna Films, the TV series follows Jared (played by newcomer Joel Oulette), a teen in Kitimat, B.C. struggling to keep his life above water who is forced to deal with magic and monsters.
When asked about the legacy she hopes both projects have for Indigenous creators, especially at a time when gatekeepers are under the microscope for what projects they support, Latimer admits that up until this point in her career, she considers every opportunity and story she's tried to tell as a fight to create space and have a voice in the Canadian film and TV industry.
"It hasn't been easy. I think it's getting easier, but I do agree that it's important that we're shining a lens on who are the decision-makers and how are projects getting made," she says.
And although both Inconvenient Indian and Trickster represent two different Indigenous-focused projects, their process has been years in the making for the writer-director-producer.
For instance, the road towards Inconvenient Indian for Latimer started after she finished directing and showrunning Viceland docuseries Rise (2017) – an effort that saw her look at Indigenous resistance across the Americas. "It was obviously a very life-changing experience, for me personally, and also as an artist to think about how my work fits into a larger narrative both politically and socially," she says.
Approached by 90th Parallel president Stuart Henderson and Indigenous Screen Office executive director Jesse Wente to direct a documentary version of King's book, Latimer says she was immediately intimidated by the project. "They were very persistent," she says. "They came back three times, and finally on the third time I was like 'Guys, I'm not the person, I'm not funny.' And they're like 'That's why you need to do this." From there, she says it took her a year-and-a-half to really crack the book.
Trickster's origins, meanwhile, are also rooted in the project as she read Robinson's novel during the Thanksgiving break between shooting Inconvenient Indian. Deciding to take it forward, she started developing it while in production on the doc and commencing prep for the series a month after she finished principal photography. "It was a busy couple years," Latimer says with a laugh. (It should also be noted that earlier this year Latimer was announced as the inaugural artist-in-residence at the Sundance Institute Screenwriting Labs).
Speaking about Inconvenient Indian's opening scene, which mixes some fiction elements into the documentary, the creative acknowledges that she thinks both projects influenced one another a bit. It was difficult to adapt King's work to be authentic to his storytelling, so she ended up looking towards his children's books for inspiration, she notes. "It made me think about what would be sort of a magical way of tying in circular Indigenous oral storytelling culture and incorporating that into the documentary, so when I heard the duck and coyote story, which he also speaks about in his Massey lectures, I was like 'This is the perfect metaphor for what we're trying to say in the film.' It was one of the last things we filmed and one of the last pieces of the film to come together," she says.
Further, looking at the process of taking on Trickster, her first foray as a scripted series showrunner, the adaptation sees her serve as co-creator alongside Tony Elliott (Orphan Black).
Bringing the ARQ writer and 12 Monkeys producer on board stemmed from Elliott's knowledge of the Indigenous community and their long-standing relationship. "I just thought I could learn from his writing chops and I could bring my directing eye to the scripts. I think we were a good collaboration in that way, but I think I underestimated the sheer scope of showrunning. It's a lot of work," she says, noting that her duties on Trickster saw her balance showrunning and directing. "There's just something so fulfilling about birthing something from an idea into the world as reality."
The first CBC scripted TV series adapted from books by an Indigenous author to premiere to Canadian audiences, the show is set to debut this fall (on Oct. 7 at 9 p.m.) and has already earned a sophomore season.
Currently in writing mode on season two, with production now set to start early next year, Latimer says when she received the news in winter 2019, she couldn't believe it.
"In my experience, you show a show and you wait for the ratings, and maybe you get greenlit, maybe you don't. So to get greenlit before our show had even aired was an incredible show of support and confidence in our show. That was huge. Because, like I said at the beginning of this interview, it's always a fight to get this stuff made, but then, when you have people who support it being made and go 'We believe in you. We believe in you so much that we're not even going to wait to see what the audience says, we're going to let you do this again.' I think that's what it takes to make change."
Inconvenient Indian is set to screen at the TIFF Bell Lightbox on Thursday, Sept. 17, while Trickster will debut at the TIFF Bell Lightbox on Tuesday, Sept. 15. Trickster will also be available online via the TIFF Bell Digital Cinema on Wednesday, Sept. 16.
Executive producers on Inconvenient Indian include 90th Parallel's Gordon Henderson and the NFB's Anita Lee. As well, executive producers on Trickster include Latimer, Elliott and Sienna Films' Jennifer Kawaja and Julia Sereny. Penny Gummerson serves as co-executive producer on the show.
Image of Inconvenient Indian featuring author Thomas King courtesy of the NFB