HBO Max takes Detention Adventure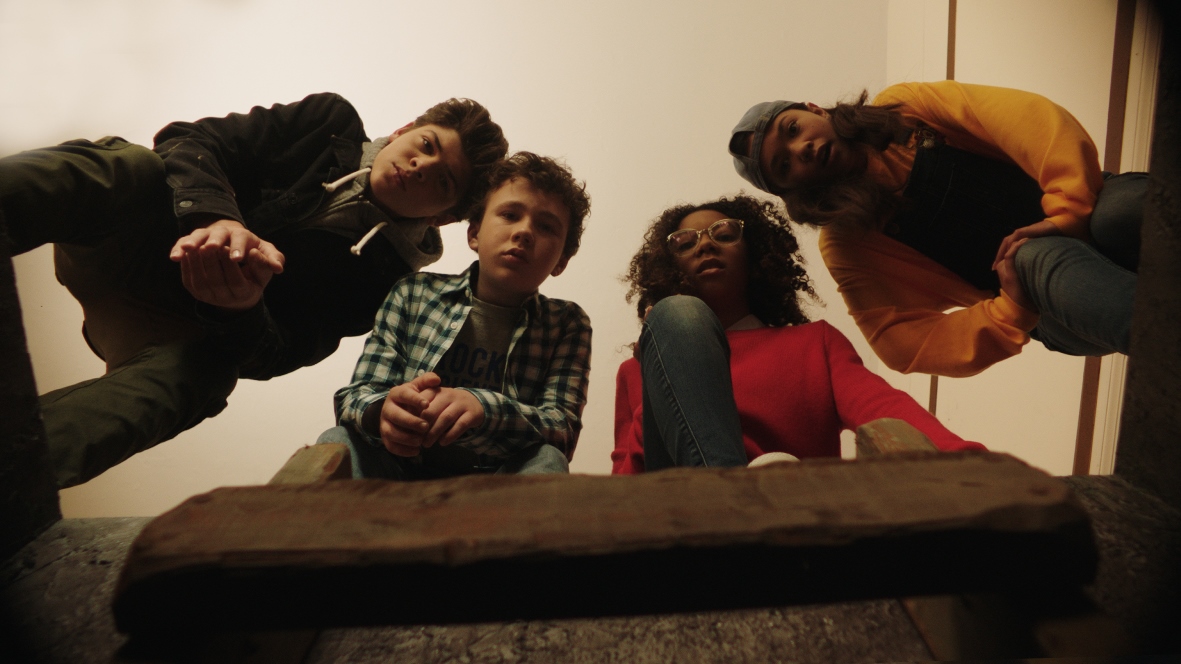 The action-adventure series from LoCo Motion Pictures and Broken Compass Films is now available to stream exclusively on HBO Max in the U.S.
HBO Max has acquired digital action-adventure series Detention Adventure (10 x 11 minutes), produced by Toronto-based indie prodcos LoCo Motion Pictures and Broken Compass Films.
Brokered by the show's global distributor Blue Ant International with HBO Max, Detention Adventure is now available to stream exclusively on the platform in the U.S. as of this Friday (Sept. 11). Blue Ant International handles all international licensing on the series.
Created by Joe Kicak and Carmen Albano, the series – which is targeted towards tweens and families – tracks a group of sixth graders who purposefully get themselves thrown into detention to look for the location of Alexander Graham Bell's lost laboratory beneath their school.
Marking CBC's first original kids scripted series for CBC Gem as well as LoCo Motion Pictures first kids property, Detention Adventure sees showrunner/director Kicak, Albano, Karen Moore and LoCo Motion Pictures founder/president Lauren Corber serve as executive producers. Broken Compass Films' Ryan West is a producer on the project.
"With Detention Adventure, we strived to make a series that was both nostalgic and progressive, that families could enjoy together, and we're so excited to be sharing it internationally on HBO Max – a brand that is synonymous with prestige and ground-breaking content," said Kicak in a statement.
Starring Simone Miller (Snapshots), Alina Prijono (Odd Squad), Jack Fulton (Shadowhunters: The Mortal Instruments) and Tomaso Sanelli (Holly Hobbie), earlier this year it was announced that the show would return for a sophomore season (10 x 11 minutes). Last Thursday (Sept. 10), CBC unveiled the show would make its Canadian debut on Oct. 2 on CBC Gem.
In 2019, Blue Ant International licensed Detention Adventure to the U.K.'s ITV and ABC Australia. It debuted on ITV operated free-to-air children's TV channel in the U.K. and on the main ABC channel in Australia.