Shaftesbury gets to work on Departure season two following March postponement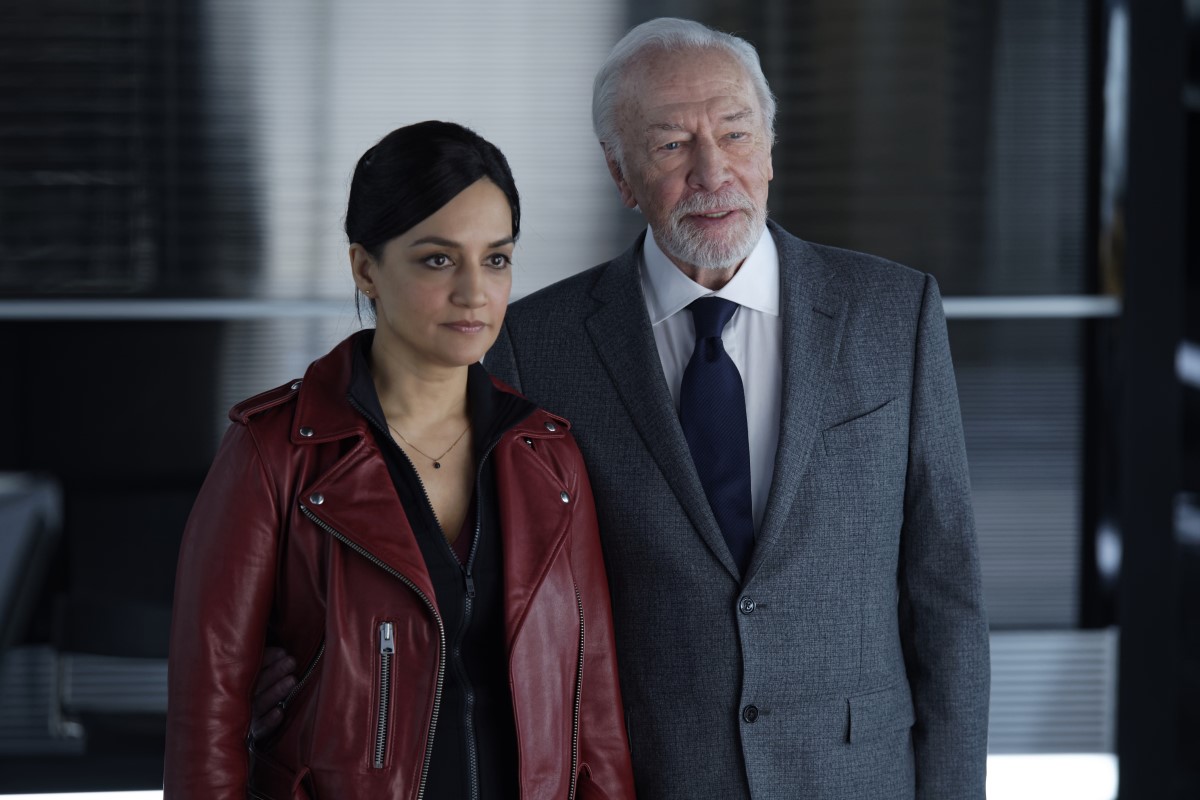 Archie Panjabi and Christopher Plummer return for the second season, which is being produced under a new copro structure.
Production is underway in Toronto on the second season of Shaftesbury-produced coproduction Departure, with Archie Panjabi and Christopher Plummer returning for the show's sophomore run.
While Shaftesbury coproduced season one of the drama with U.K.-based Greenpoint Productions, the second outing is coproduced with Ireland-based Deadpan Pictures. Shaftesbury, which has intensified its copro business-building efforts in recent years, has an existing relationship with Deadpan, with which it coproduces Dead Still.
T.J. Scott (Orphan Black, Star Trek: Discovery) is returning to direct the second season, scheduled to shoot in Toronto until mid-October. While parts of season one were filmed in London, U.K., all the new episodes will be shot in Toronto and southern Ontario due to travel limitations associated with the pandemic.
Departure has proven to be a hot property in the international marketplace, with Comcast-owned streaming service Peacock acquiring the series in a deal brokered by financier Starlings Television. On Peacock, the show will launch on Sept. 17.
In addition, Red Arrow Studios International, which is handling global sales, sold the series to France's M6 Group and NBCUniversal International Networks for Europe and Africa.
While the series has already aired in multiple territories across Europe and Asia, the North American release was delayed. On Oct. 8, the show will air on Global, which first commissioned the series in November 2018.

Created by Vincent Shiao, Departure follows the disappearance of Flight 716, a passenger plane that vanishes over the Atlantic Ocean. The returning cast also includes Kris Holden-Ried and Mark Rendall. New cast members include Jason O'Mara, Karen Leblanc, Kelly McCormack, Wendy Crewson, Dion Johnstone and Donal Logue.

Departure was among a raft of Canadian series that were prepping for production before the onset of the COVID-19 pandemic in Canada, with Shaftesbury being forced to postpone the start date indefinitely due to the shutdown.
Executive producers by Christina Jennings, Scott Garvie, Malcolm MacRury, Jackie May, T.J. Scott, Paul Donovan, Ailish McElmeel, David A. Stern, Matt Geller and Panjabi. Patrick Cassavetti, Teresa M. Ho and Julie Lacey are producers.