Deals: Hail to the Deadites, Neon, Radiant, Blue Ant Int'l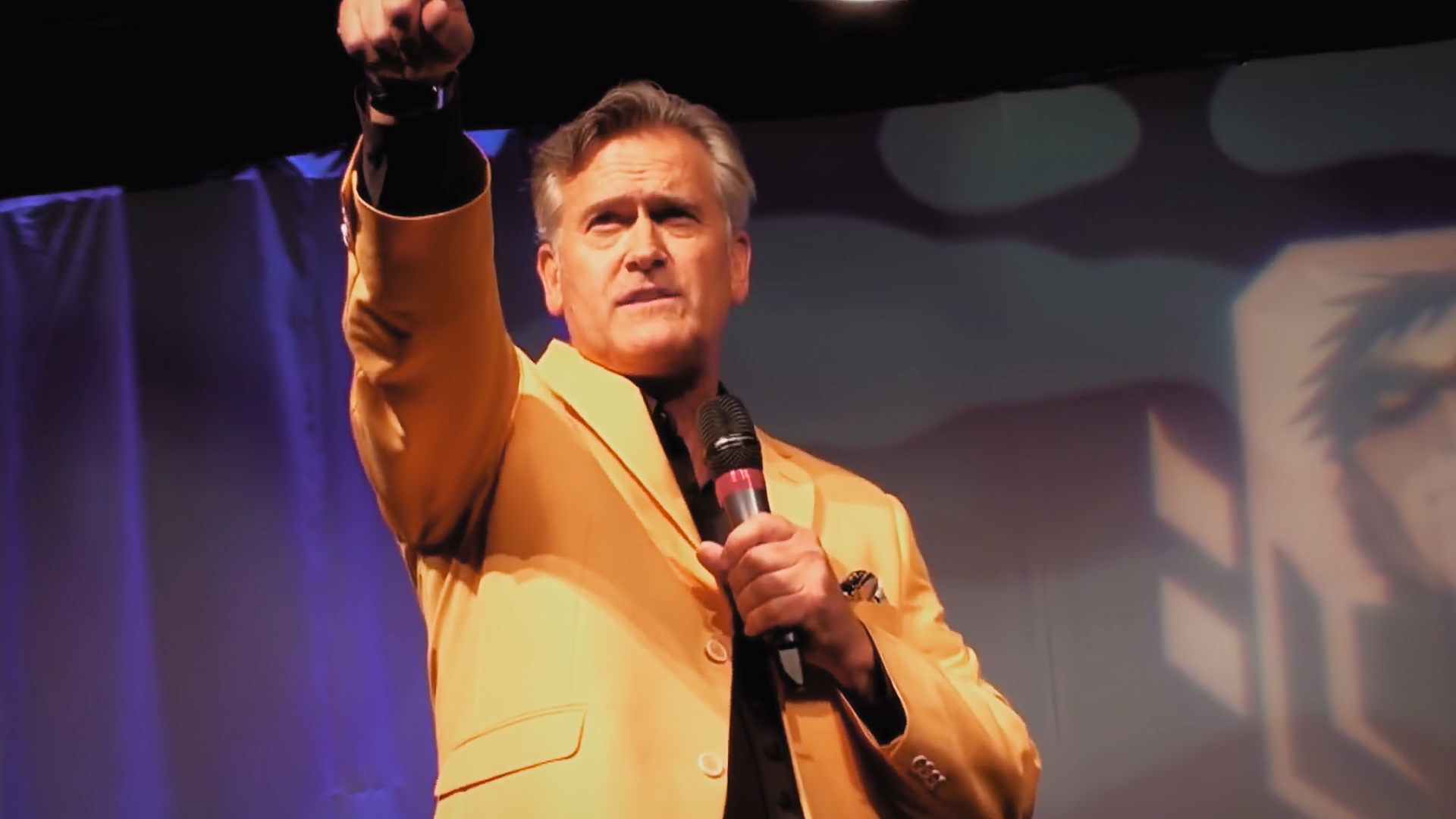 Indiecan Entertainment acquires Hail to the Deadites, while Raven Banner holds world sales to the doc, plus TIFF deals.
Radiant Films 
L.A.-based sales company Radiant Films International has come on board to handle U.S. and international sales for No Ordinary Man. The feature-length doc, about the life of jazz legend and trans icon Billy Tipton, made its world premiere yesterday as part of the TIFF Docs section, which also includes Michelle Latimer's Inconvenient Indian.
"Aligning this unique project with the right sales agent is key to the success of the film in the U.S. and abroad and we are so excited to have their expertise and love of film in our corner," said producer Sarah Spring of Parabola Films in a statement.
Headed up by industry veteran Mimi Steinbauer, Radiant's current sales slate includes Canadian feature Percy Vs. Goliath (Scythia Films, Inferno Pictures Inc, May Street Productions) starring Christopher Walken, Black Bear (U.S.) starring Aubrey Plaza and Aftermath (U.S.) starring Ashley Greene.
No Ordinary Man is co-directed by Aisling Chin-Yee (The Rest of Us) and Chase Joynt (Framing Agnes) and produced by Parabola Films, with Montreal-based distributor Les Films du 3 Mars holding all Canadian rights. The project was made in partnership with partnership with CMF, Telefilm, SODEC, SODEC Tax Credit, Documentary Channel, CAVCO and TVO.
Indiecan Entertainment, Raven Banner Entertainment
Toronto-based distributors Indiecan Entertainment and Raven Banner Entertainment have acquired Steve Villeneuve's documentary Hail to the Deadites (pictured).
Indiecan has picked up the Canadian distribution rights, while Raven Banner holds the world sales rights to the title – which recently made its world premiere at Montreal's virtual Fantasia International Film Festival. Notably, Raven Banner plans to feature the documentary about fans of the cult classic Evil Dead franchise at the Toronto International Film Festival's market.
Indiecan CEO Avi Federgreen, Raven Banner managing partners James Fler and Michael Paszt, and director/producer Villeneuve of DiggerFilms negotiated these two agreements. Of note, Raven Banner has previously worked with Villeneuve before, acquiring his documentary Under the Scares in 2010.
"I'm extremely excited about starting a working relationship with Steve Villeneuve both on the distribution side and also starting a collaboration of making some cool documentary films together," said Indiecan's Federgreen in a statement. "Steve's an excellent filmmaker and I think he's really hit a home run for all of the Evil Dead lovers out there."
Neon
Neon has acquired the U.S. rights to Franco-Ivorian director Philippe Lacôte's sophomore feature Night of the Kings ("La Nuit des Rois").
Written and directed by Lacôte, the agreement was negotiated by Neon's Jeff Deutchman with Emilie Georges and Mathieu Delaunay of Memento Films International on behalf of the filmmakers. Memento Films International handles international sales on the title. Of note, the film is set to be distributed in Canada by Axia Films.
A Canada, Ivory Coast, France and Senegal copro, Night of the Kings was selected for the Venice Film Festival's Orizzonti section, screened as part of the Toronto International Film Festival yesterday (Sept. 10) and is set for the New York Film Festival.
Produced by Quebec's Périphéria, Banshee Films, Wassakara Productions and Yennenga Productions, the film follows a young man in his first night in the infamous Ivorian prison La Maca. Upon his arrival, he is deemed the "Storyteller," and forced to entertain his audience until the morning – risking death if he fails. Notably, Night of the Kings has been chosen as the Ivory Coast submission for this year's Academy Awards and marks Lacôte's second collaboration with actor Abdoul Karim Konaté, who starred in Lacôte's first feature Run. Run was also previously selected as an Oscar submission for the Ivory Coast.
The film also stars Koné Bakary, Steve Tientcheu, Rasmane Ouedraogo, Issaka Sawadogo, Digbeu Jean Cyrille, Anzian Marcel, Laetitia Ky and Denis Lavant.
Blue Ant International
Blue Ant Media's distribution arm Blue Ant International has acquired the exclusive licensing rights to No Responders Left Behind (1 x 90 minutes) produced by Toronto's Paradox Pictures.
Shot over the course of five years, the documentary directed by Paradox Pictures president Rob Lindsay follows former The Daily Show host Jon Stewart, 9/11 social activist John Feal and FDNY veteran Ray Pfeifer as they take on the U.S. government to ensure health and compensation for thousands of ailing first responders who acquired life-threatening illnesses from 9/11. No Responders Left Behind is produced by Kelly Zemnickis.