Lady Dicks rolls into production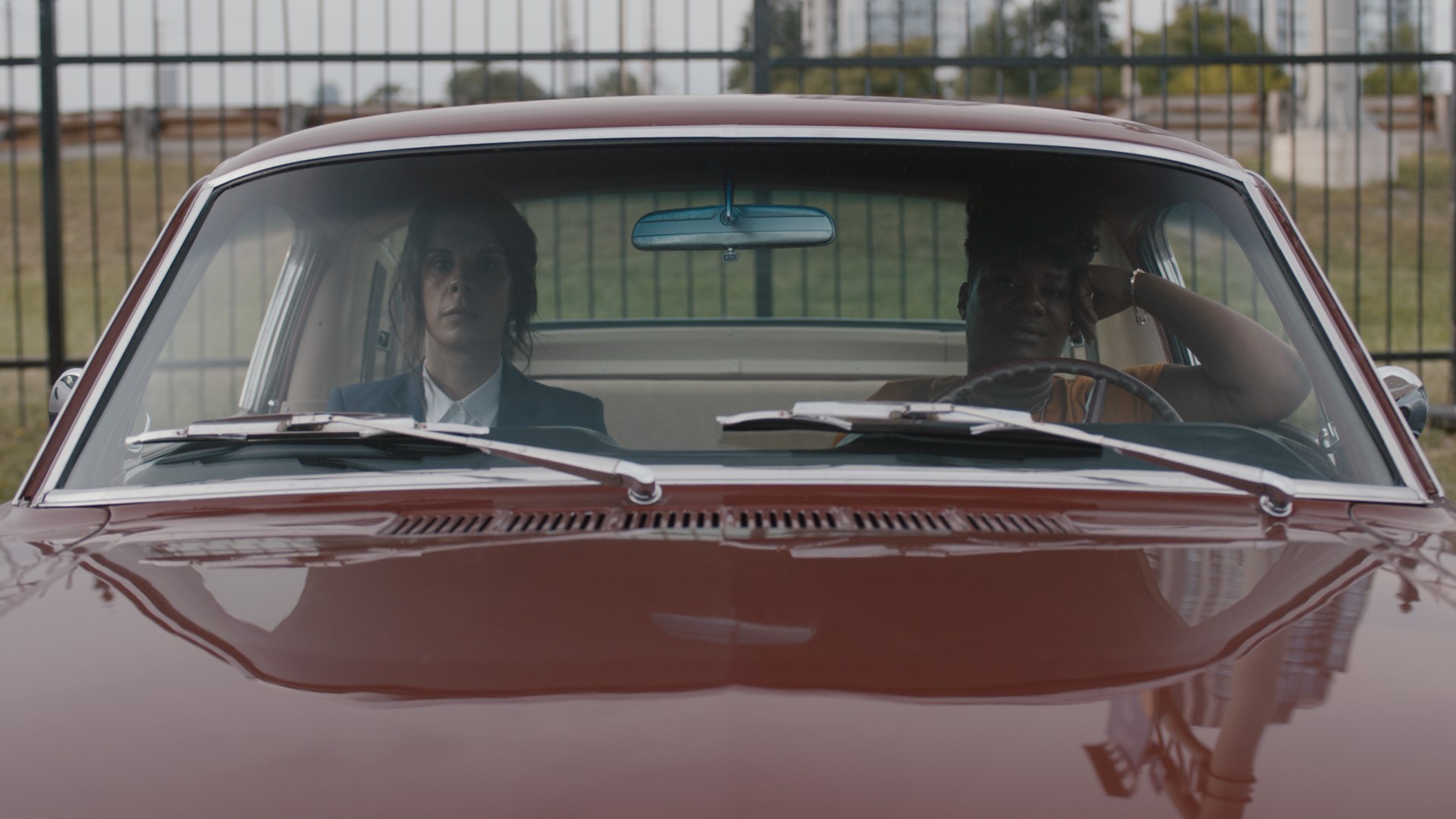 Principal photography has officially begun for the CBC buddy-cop drama, co-created by Tassie Cameron and Sherry White, with additional cast members and creatives announced.
Cameras are officially rolling for Cameron Pictures' drama Lady Dicks in Ontario, with additional writers, directors and cast members now revealed.
Lady Dicks is co-created by Tassie Cameron and Sherry White, who also serve as co-showrunners and executive producers, and produced by Cameron Pictures in association with CBC and NBCUniversal International Studios. Rounding out the executive producers are Amy Cameron and Alex Patrick of Cameron Pictures.
The buddy-cop series stars Meredith MacNeill (Baroness Von Sketch Show) and Adrienne C. Moore (Orange is the New Black) as two radically different detectives in their early 40s whose uncanny friendship helps balance out their turbulent personal lives.
Rounding out the Lady Dicks cast list are Tara Strong (Teen Titans), Karen Robinson (Schitt's Creek), Dean McDermott (Slasher), Al Mukadam (Miss Sloane), Percy Hynes White (The Gifted), Katie Douglas (Mary Kills People) and Ronnie Rowe (Star Trek: Discovery).
The series' premiere episode will be directed by David Wellington (Vikings), while additional directors on the season include White, Bosede Williams (Designated Survivor), Cory Bowles (Diggstown), Jordan Canning (Schitt's Creek), Penelope Buitenhuis (A Wake) and Winnifred Jong (Coroner).
Joining the co-showrunners in the writers room are former Baroness Von Sketch Show lead Jennifer Whalen, Adriana Maggs (Goalie), Ley Lukins (The Detail), Andrew De Angelis (Killjoys), Jillian Locke (Workin' Moms), Lisa Codrington (Diggstown), Jennifer Irons (Intolerance) and Keavy Lynch (Coroner).
Production on Lady Dicks had been originally scheduled in spring 2020, but was delayed due to the COVID-19 pandemic. Principal photography on the season is set to wrap mid-December. A premiere date on CBC has not been set. NBCUniversal will handle global distribution.
Pictured (L-R): Meredith MacNeill and Adrienne C. Moore; image courtesy of Cameron Pictures