NSI's New Indigenous Voices tunes into a new frequency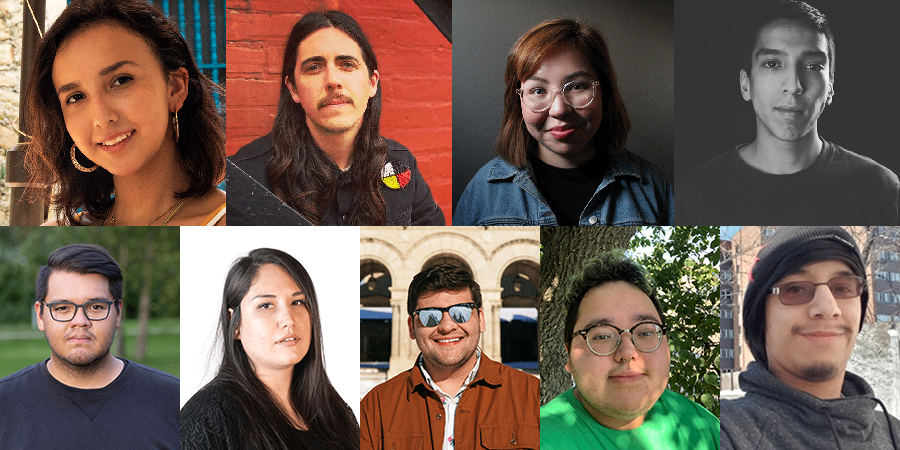 The CBC-backed initiative is shifting its focus to podcast-based storytelling for its 2020 edition, with the Winnipeg-headquartered organization unveiling a new nine-person cohort.
The National Screen Institute (NSI) has unveiled a nine-person cohort for its CBC New Indigenous Voices training program, as the annual initiative moves online for its 2020 edition and shifts its focus to podcast-based storytelling.
The participants for this year's edition, which is the first to be led by an all-Indigenous team, are: Seth Arcand (Morinville, AB) Sarah Carrier (Regina, SK), Faith Gore (Winnipeg, MB), Kyler Harper (Winnipeg, MB), Janelle Henry (Winnipeg, MB), Justin Langan (Winnipeg, MB), Nathaniel Magbanua (Winnipeg, MB), Matthew Tenute (Vancouver, BC), AJ Wastasecoot (Winnipeg, MB).
While the New Indigenous Voices program has traditionally been classroom-based, this year will see the entire curriculum being delivered online. As well, due to COVID-related restrictions, the program is moving away from its typical goal for students to pitch a short film project and team up to produce three films.
This year's program sees the introduction of podcast development and production, with students focusing on storytelling through audio. Students will however still create a short video piece, which will accompany their podcast project.
As well, former associate program manager Kaya Wheeler has been promoted to program manager, overseeing all aspects of the initiative. She'll work alongside Indigenous programs and administrative assistant Sarah Simpson-Yellowquill, and NSI's Indigenous training programs advisor Lisa Meeches.
The associate faculty this year includes Jordan Wheeler, Jeff Newman, Julie Hackett, Andrew Forbes and Anita Lubosch, while a number of program alumni such as Shane Belcourt, Justina Neepin, Ryan Cooper and JJ Neepin will return to share their insights with the new cohort.